People look to DNA testing to bridge the African diaspora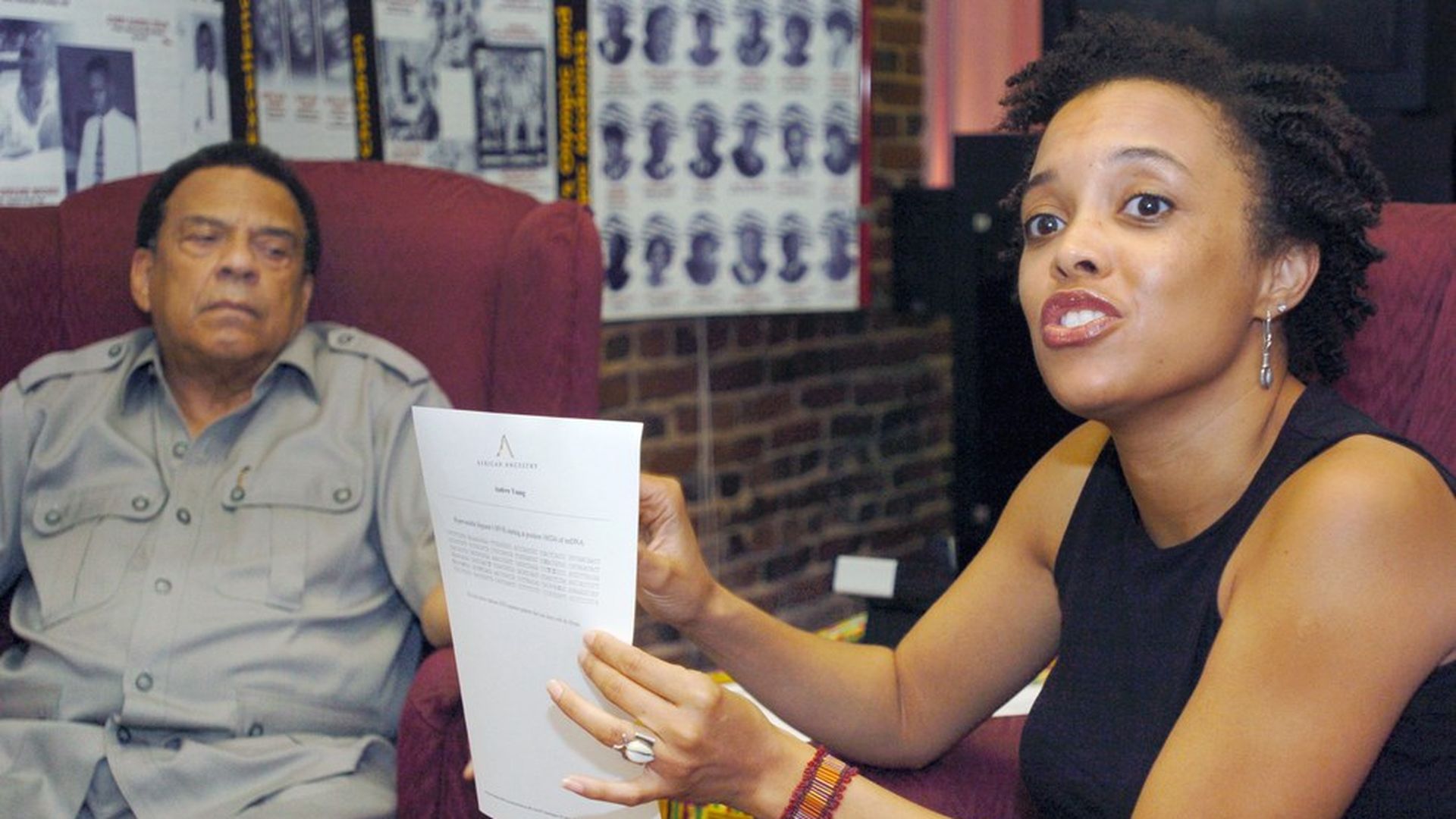 Genetic testing is becoming a popular way to reach across the African diaspora, the Atlantic reports from the Aspen Ideas Festival. African Ancestry Inc, Ancestry.com and other companies are catering to a growing group of African Americans who want to use DNA testing to find their roots.
Why it matters: African identities were deliberately erased during the era of American slavery. Families were separated and names were changed. Genetic testing offers a means of discovering aspects of ancestry, though some argue that knowledge is limited.
From the interview with Alondra Nelson, dean of social science at Columbia University:
"We talk about the history of slavery in this country and it feels so abstract. But genetic ancestry testing can make it very personal."
"It definitely wasn't perfect, but many people said that if it's a choice between no information or an inference that might be slightly off, I'll take the inference," Nelson says of African Ancestry Inc., one of the earliest ancestry-testing companies.
"This test was not just about identity in a narcissistic way, but about people trying to reconcile the history of slavery, and scaling up from their ancestry test to what it means for the history of the U.S.," says Nelson.
Go deeper