Pentagon seems to confirm Mattis heading to DMZ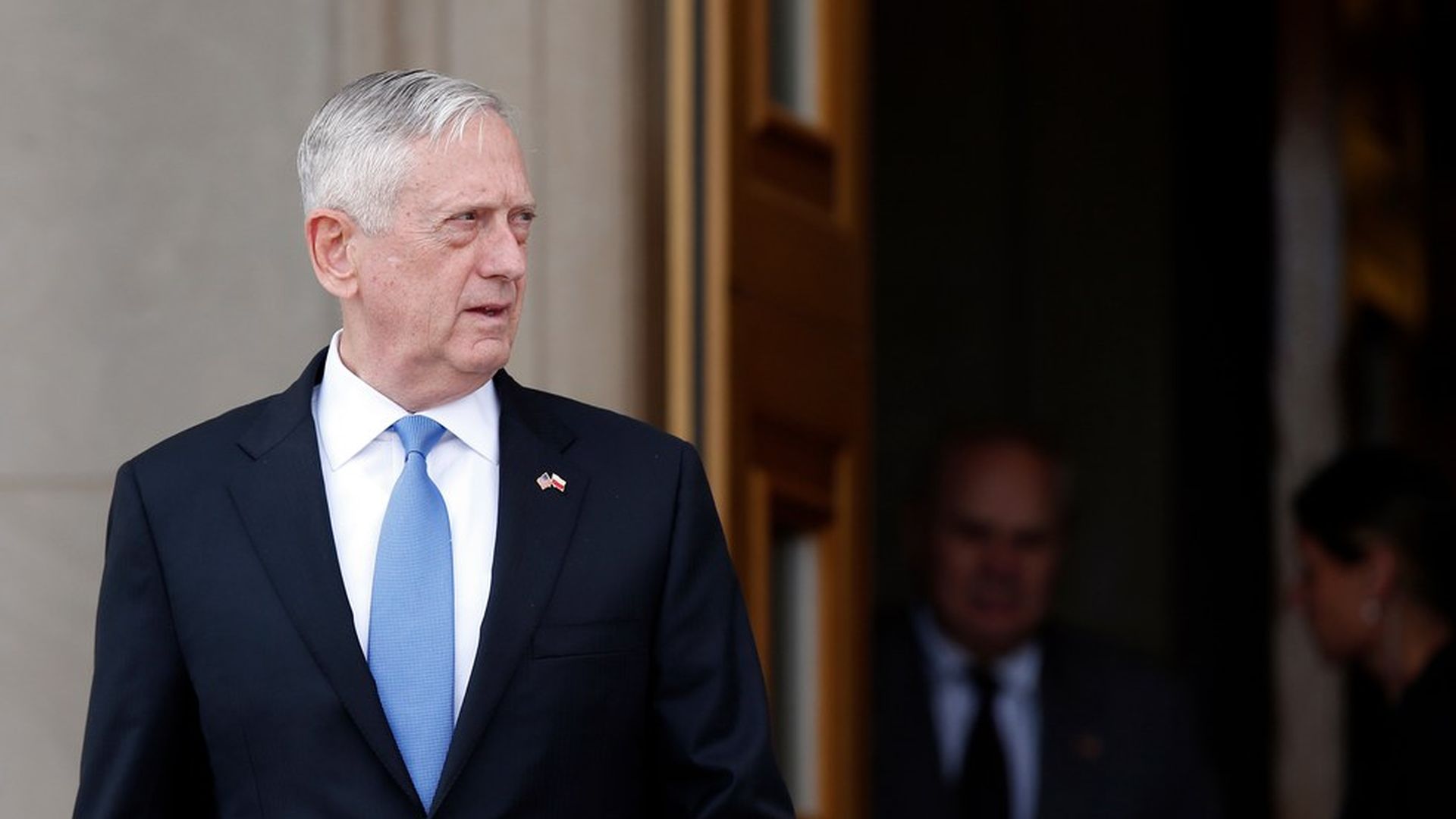 Dana White, the Pentagon's Press Secretary, said Thursday she was pretty sure Secretary Mattis will be in "suit and tie" while visiting the Demilitarized Zone between North and South Korea on his upcoming visit.
White was answering a question about reports from South Korea that South Korea's Defense Minister, Song Young-moo, wanted Mattis, a retired Marine Corps general, to wear a military uniform to the DMZ to send a strong military message to the North. This is an implicit confirmation that Mattis will be visiting the DMZ.
Between the lines: It's still unclear whether Trump will be visiting the DMZ on his trip to the region, which is set to begin next week. (A White House official reportedly said it's unlikely Trump would go and Trump said whatever happened, people will be "surprised.")
Presidents Ronald Reagan, Bill Clinton, George W. Bush, and Barack Obama all visited the DMZ during their presidencies, though Trump's visit would come at a time of particularly high tensions.
Go deeper