Pentagon delays Obama-era rule on transgender military recruits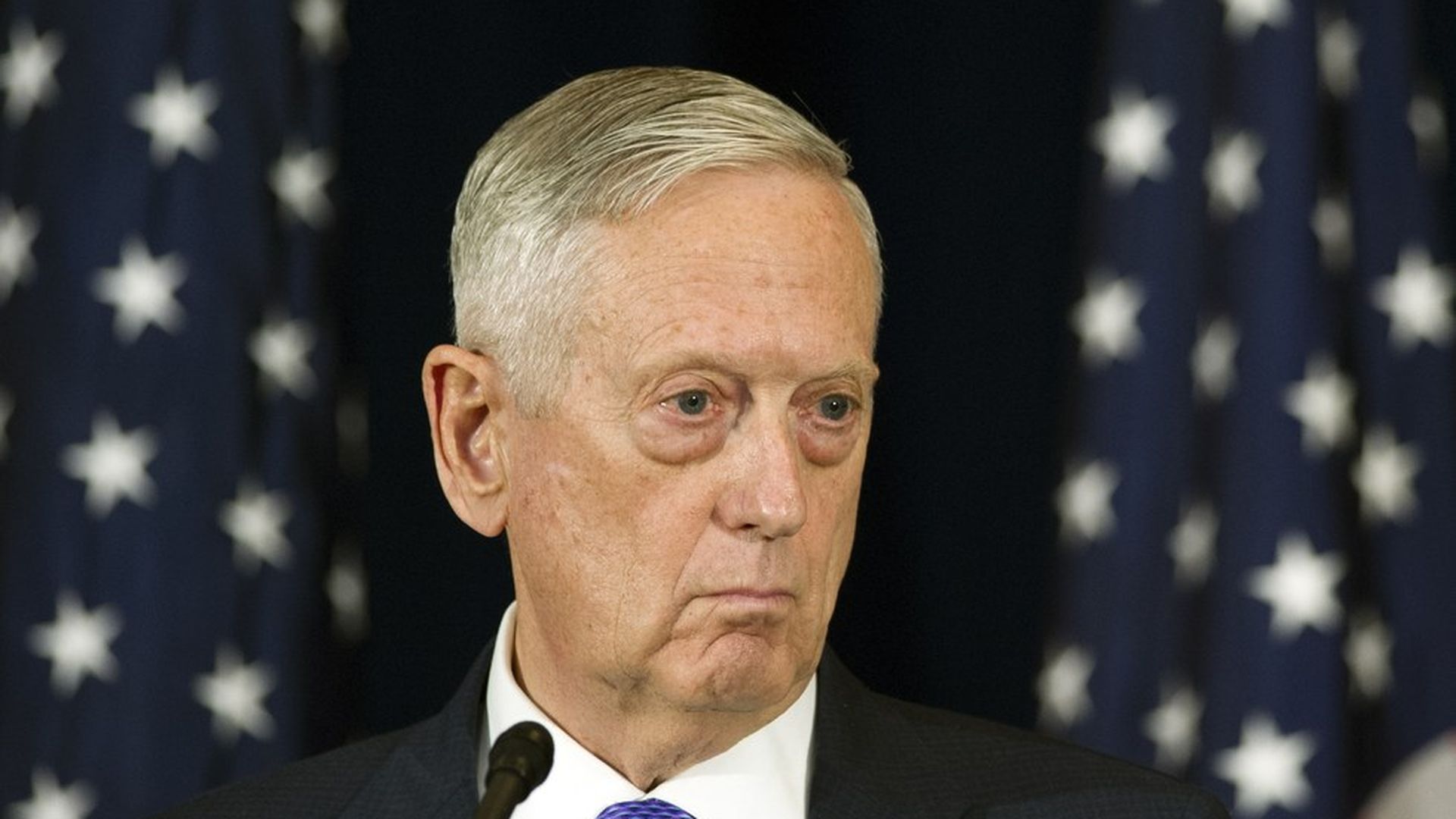 Just hours before their deadline, the Pentagon delayed an Obama-era rule that would've allowed transgender individuals to join the military, per WashPost. The military will now be able to delay processing these new recruits until January 1, which is the six-month delay the Joint Chiefs of Staff had requested.
What they're saying: "How will the decision affect the ability of America's military to defend the nation?" Defense Secretary Mattis said, according to the Post. "It is against this standard that I provide the following guidance on the way forward in accessing transgender individuals into the military Services."
Currently, the policy disallowed the military services from separating its members who came out as transgender and it granted them access to medical care as of last October 1. However, it also gave the Pentagon one year to decide how to process new transgender recruits, which they will now figure out over the next six months.
Go deeper