Pence's AHCA promises could cause trouble for the Senate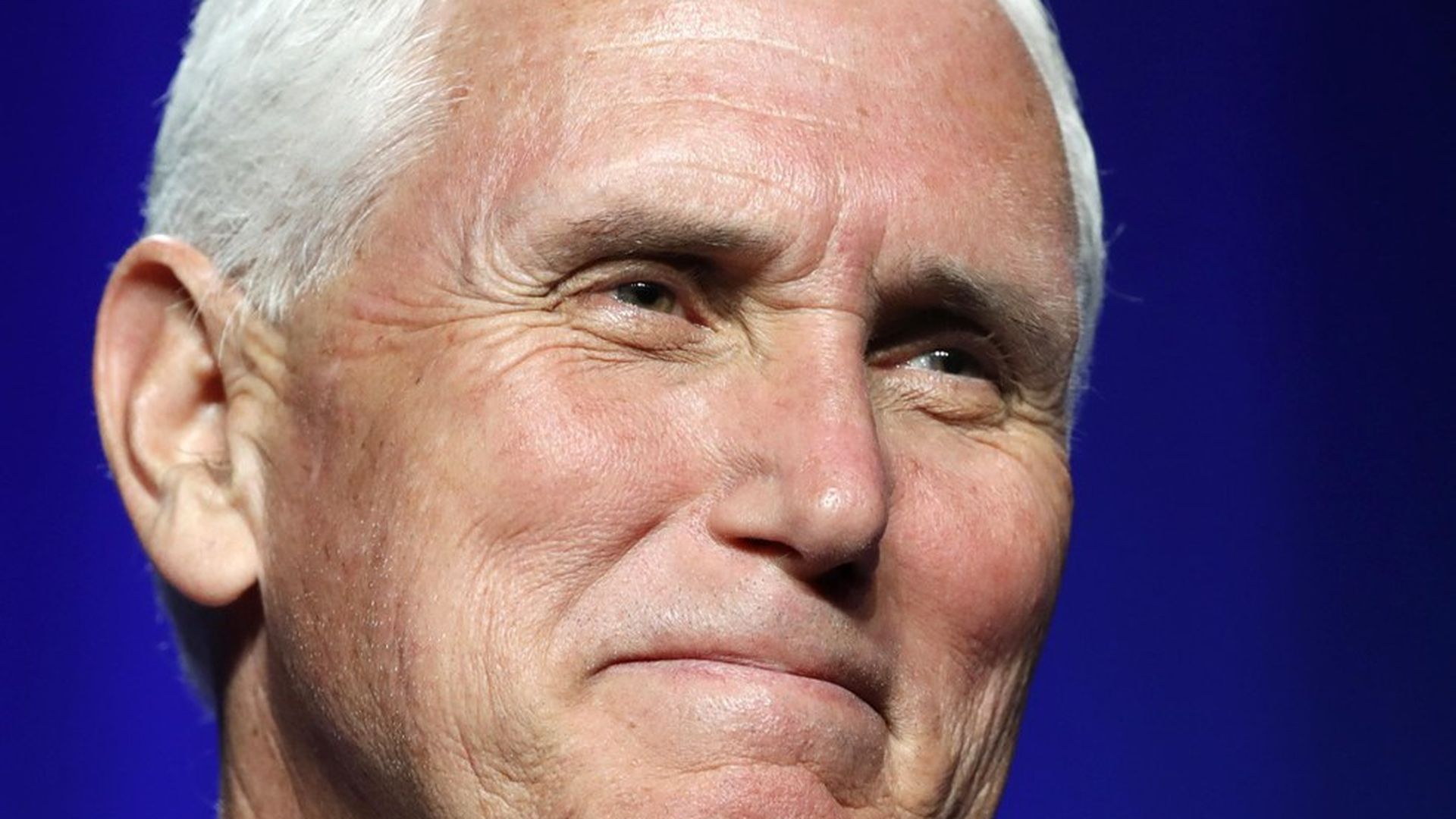 Vice President Mike Pence is making some big promises for the repeal and replacement of the Affordable Care Act. Here's what he said in Milwaukee this afternoon and why it increases the pressure on the Senate:
Promise: "A new tax credit to help you buy the insurance you need at a price you can afford."
The fine print: It means the Senate will have to seriously beef up the House bill's tax credits, which would have left low-income 64-year-olds paying net premiums of as much as $16,100 per year, according to the Congressional Budget Office.
Promise: "We're going to make sure that every person with pre-existing conditions has access to the coverage and the care that they need, no exceptions."
The fine print: Even if the Senate abandons the House plan to allow states to opt out of the ACA's pricing rules — and let insurers charge higher premiums to sick people — Caitlin Owens reports that it's still planning to let states relax the ACA's benefit rules. Senate Republicans will have to hope that doesn't allow insurers to steer sick people away by choosing not to cover certain things.
Promise: The bill will "reform and strengthen Medicaid to help the people who truly need it the most."
The fine print: The Senate may moderate the House bill's Medicaid cutbacks, but it's still going to end the ACA's Medicaid expansion and limit federal spending — so they could easily face headlines about low-income people who didn't get the care they needed.
Go deeper