Pence to speak at Knesset on Israel trip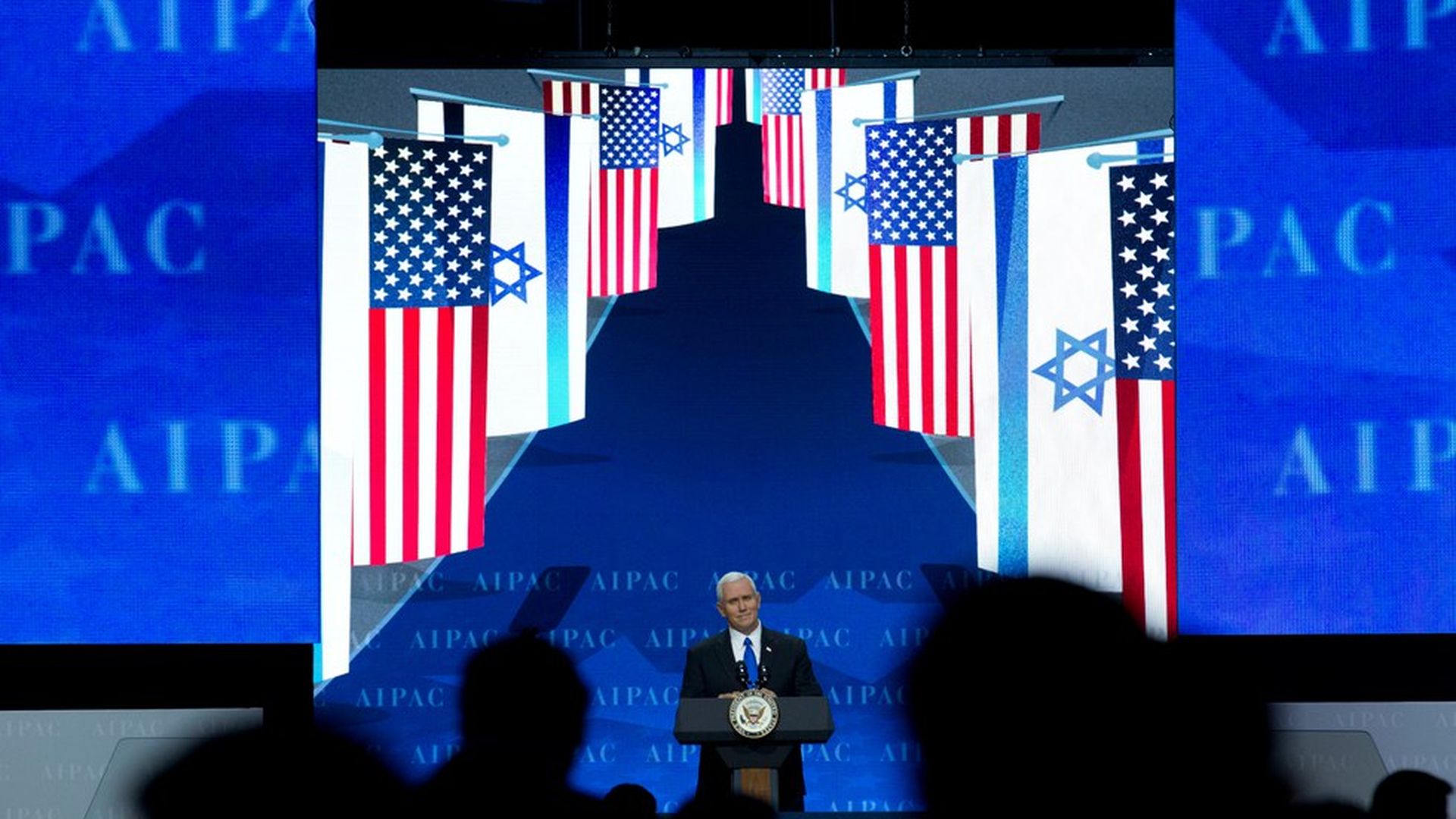 Vice President Mike Pence is planning to give a landmark speech at the Knesset — the Israeli Parliament — during his trip to Israel in Mid-December. Israeli officials said the initiative for the speech came from the Vice President and his advisers, and received a positive response from the Israeli side immediately.
The Israeli officials said Pence will arrive at the Knesset on December 18th, will be given a formal welcoming ceremony and will have a working meeting with Knesset speaker Yuli Edelstein before his speech.
A White House official said: "The Vice President's trip is still in the planning stages. Therefore, we cannot confirm the speaking venues at this time".
The big picture: Pence will use his visit in Israel and his speech at the Knesset to talk about the U.S.-Israel alliance and common threats like Iran. But he will also use it to further boost his foreign policy credentials and Pro-Israel record for a possible presidential run in the future.
Go deeper: Pence is the Trump administration's point man to the Jewish and Pro-Israel community. He will be the first U.S. official to give a speech at the Knesset in almost a decade. The last such speech was given in May 2008 by then-President George W. Bush. President Obama thought about giving a speech at the Knesset during his visit in 2013 but decided to move it to a conference center in Jerusalem to avoid possible protests by Israeli Members of Knesset during the speech. President Trump wanted to give a speech at the mount of Masada but eventually picked the Israel museum in Jerusalem as the venue for his speech to the Israeli people.
Go deeper