Pence gives students advice on how to be like Trump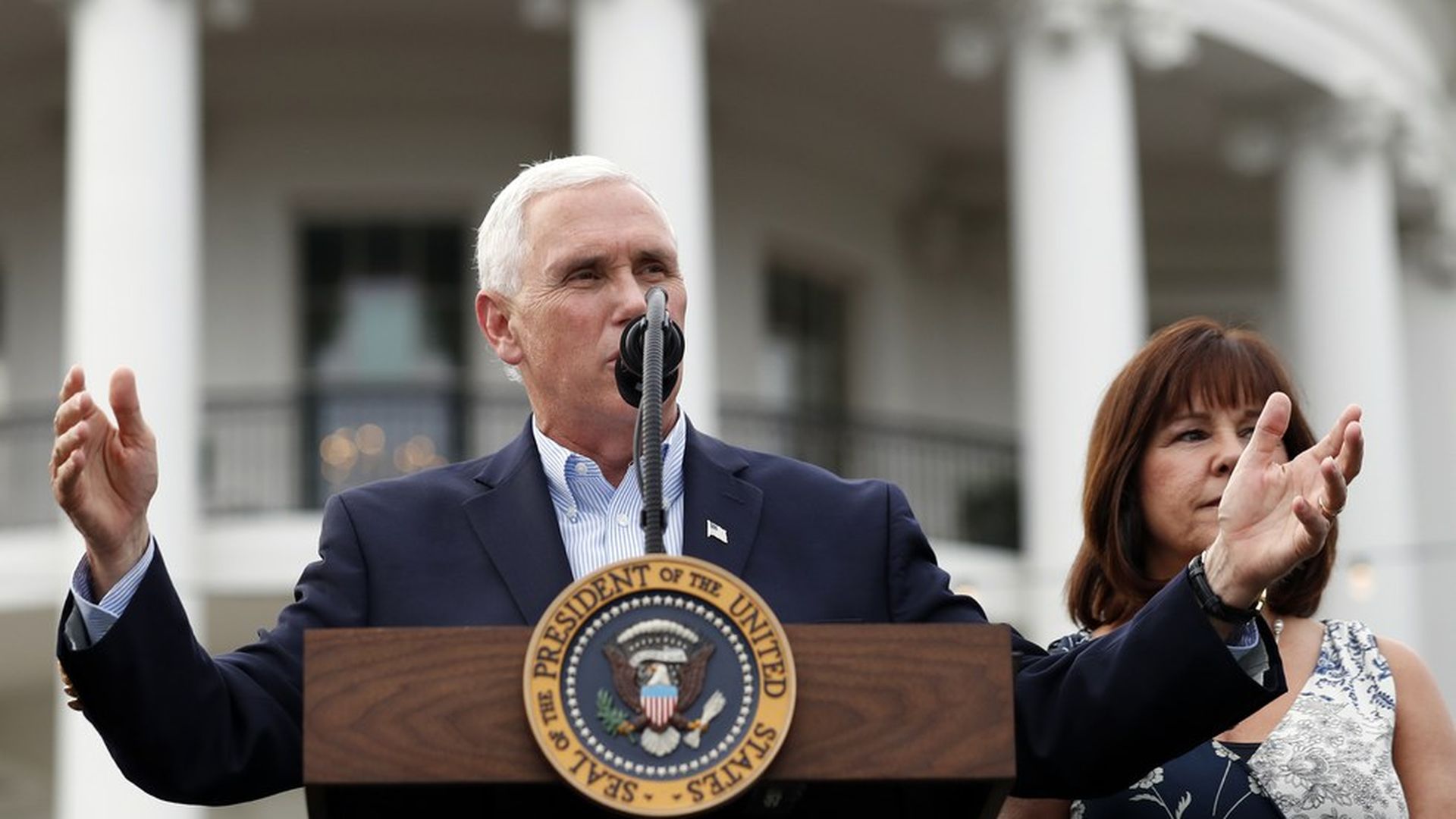 Vice President Mike Pence delivered a speech at the National Student Leadership Conference in Chicago Wednesday, where he showered the crowd with his praise for the president, and encouraged students in the audience to become leaders like him.
Pence's advice on being a leader like Trump:
Listen and be humble: The president "leads by asking questions and he listens," reflecting his "humility."
Character is key: "People follow people they respect... you must aspire to be men and women of character."
Serve for others: "I urge you to be servant leaders... serve not by selfish ambitions, but for others."
Accept the hierarchy: "Recognize those who have been placed above you... and learn from them."
Timing: His extensive applause of Trump comes amid reports that Pence has been distancing himself from Trump as he falls deeper into the scandals involving the Russia investigation. Meanwhile, Axios' Mike Allen reported this morning that most Republicans in town privately prefer Pence to Trump.
Other noteworthy quotes:
"Thanks to the leadership of President Trump, we are in the midst of a great national renewal. We are seeing the return of security and prosperity for our nation and our people."
"In a word, we are living through the restoration of America as the leader of the free world — under the leadership of President Donald Trump. At this very moment, we are seeing the bold leadership of this American president on the world stage."
"President Trump knows that security is the foundation of prosperity — for America, is for our allies, and across the wider world. And here at home, our President has been fighting since Day One to get our economy moving again and put America back to work."
Go deeper