Pence explains why Trump didn't announce troop numbers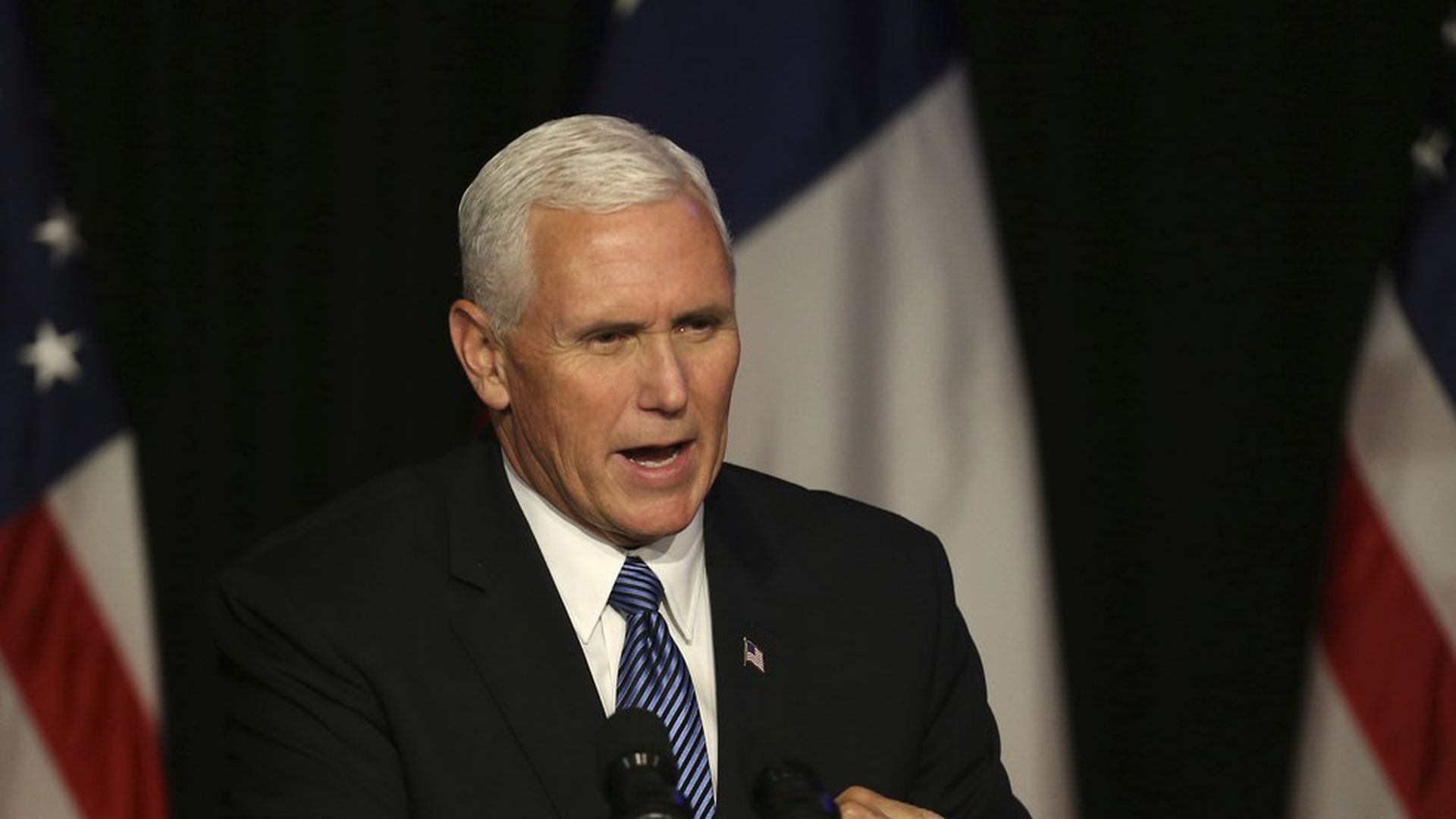 Vice President Mike Pence defended President Trump's speech on Afghanistan in a USA Today op-ed.
His overarching message: "Trump has determined that conditions — not arbitrary timetables — will guide our strategy. The previous administration alerted our enemies ahead of time by announcing troop numbers and timelines, something President Trump has wisely refused to do."
Trump's plan vs. Obama's: "We need only look at Iraq, and the rise of the Islamic State of Iraq and Syria following the last administration's withdrawal of U.S. forces, to see where this path leads."
Focus on Pakistan: "America will not write a blank check for countries that fail to root out the same forces who try every day to kill our people. Pakistan has much to gain from partnering with our effort in Afghanistan. It has much more to lose by supporting terrorists. The president has put them on notice."
Go deeper