Pelosi fights back against criticism after Ossoff loss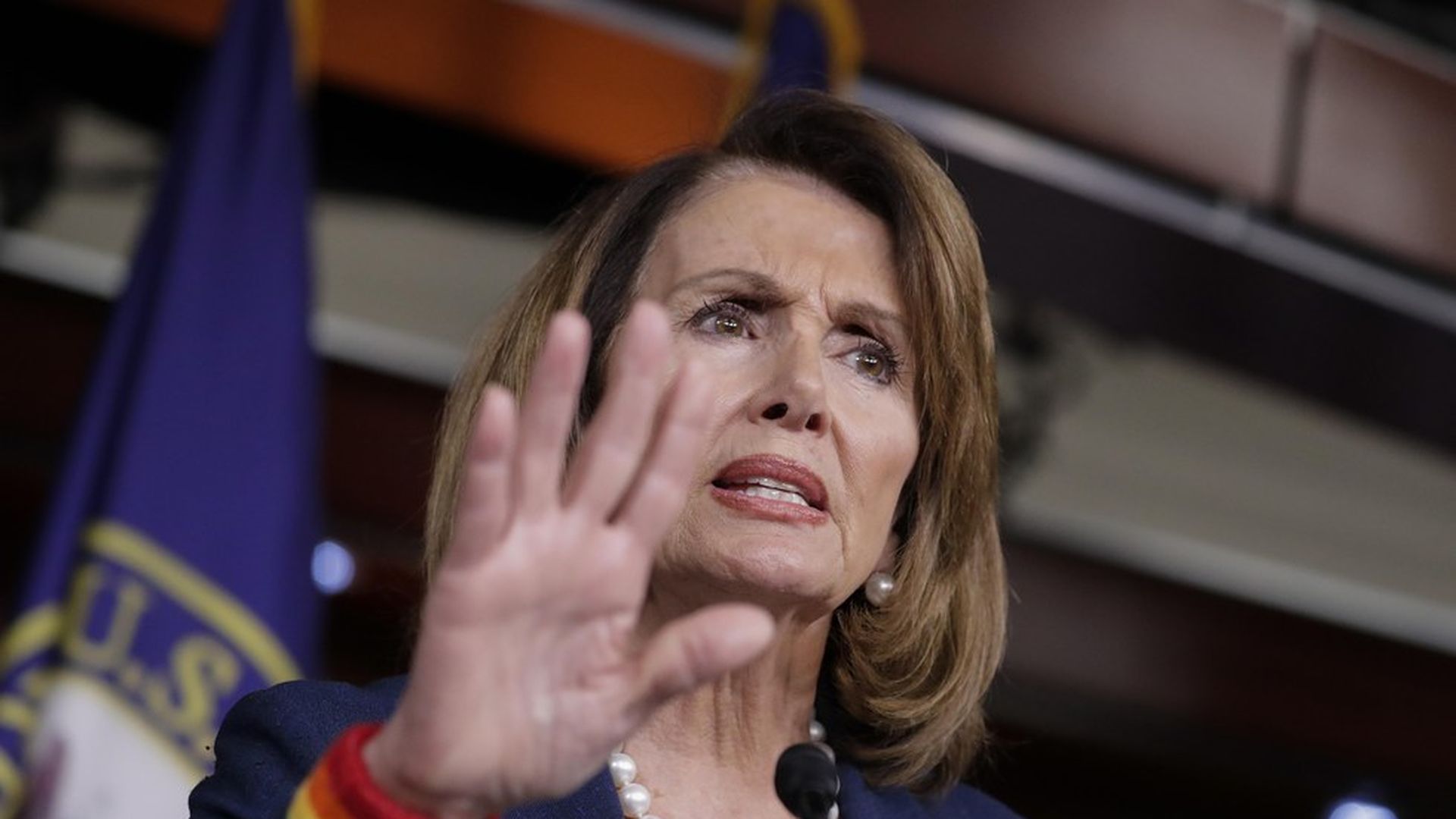 Minority Leader Nancy Pelosi told reporters, "I feel very confident in the support that I have in my caucus" when questioned about how she has been criticized for her leadership in the Democratic Party.
Why now: Many are blaming Pelosi after Dem. candidate Jon Ossoff lost the Georgia 6th special election earlier this week — despite millions of dollars the party pumped to back him.
Pelosi listed her qualifications as another form of defense. "I'm a master legislator. I'm a strategic, politically astute leader," she said. And she spoke on behalf of Dems by saying "we're very proud of the campaign that was run there" in spite of the loss. The kicker: "I think I'm worth the trouble."
Go deeper