Pelosi: Democrats want to return the favor for Merrick Garland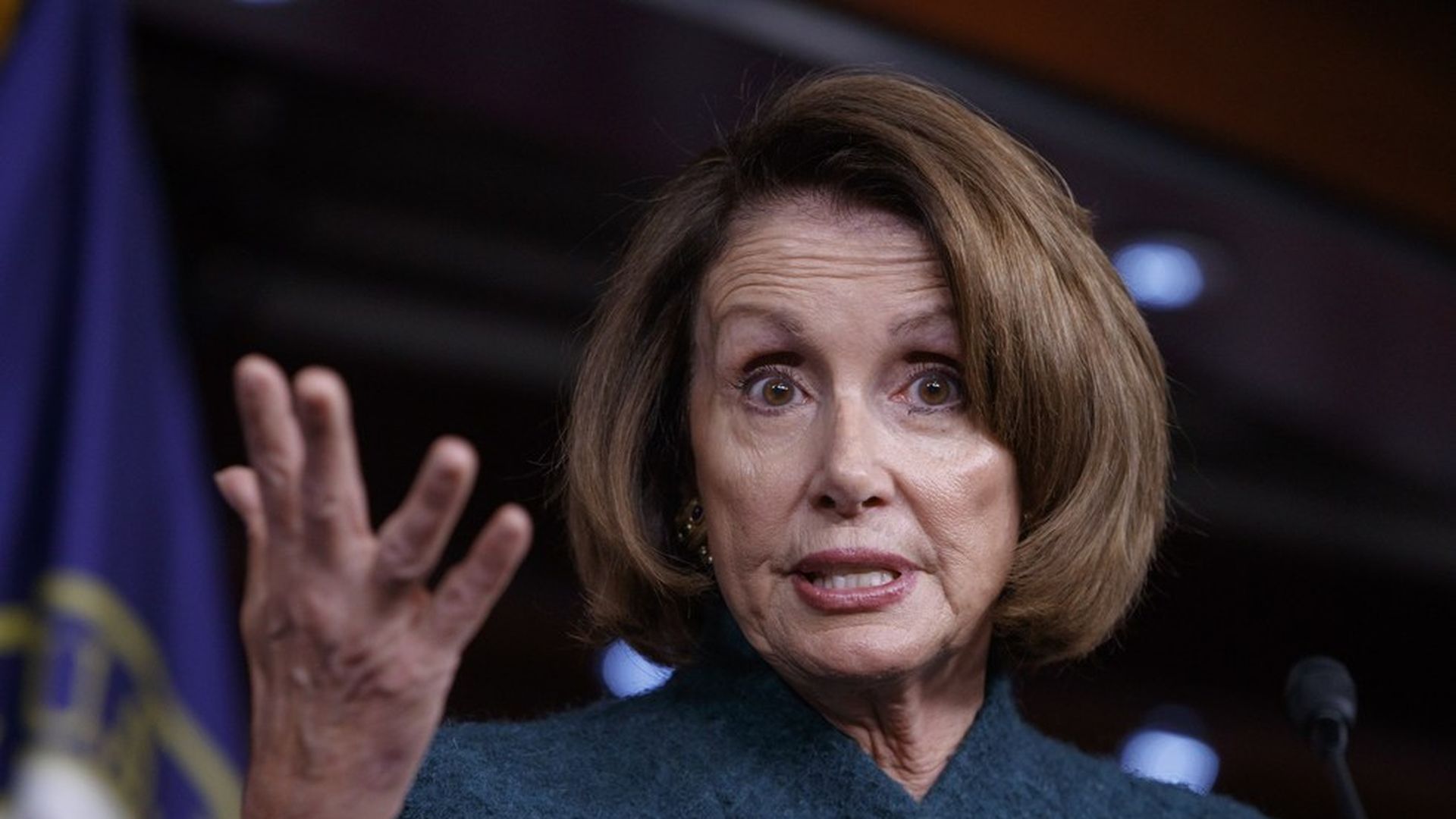 Axios caught up with Nancy Pelosi on Capitol Hill today. The House Minority Leader told us she wasn't worried about political backlash if Democrats obstruct Trump's Supreme Court.
In our caucus, yes, our members want to see the same standard that they applied to President Obama [with Merrick Garland] applied to the President.
Why this matters: We reported yesterday that Senate Democrats, led by Chuck Schumer, aren't afraid of the political fallout from forcing Republicans to use the so-called "nuclear option" to confirm Judge Neil Gorsuch. The House members are in closer touch with the Democratic base, which is energized and calling for total opposition to Trump.
As Pelosi's message makes clear: When it comes to the Supreme Court, Democrats see political value in forcing a fight (even though they know it's one they'll ultimately lose.)
Go deeper