Pelosi calls Conyers an "icon," says he'll "do the right thing"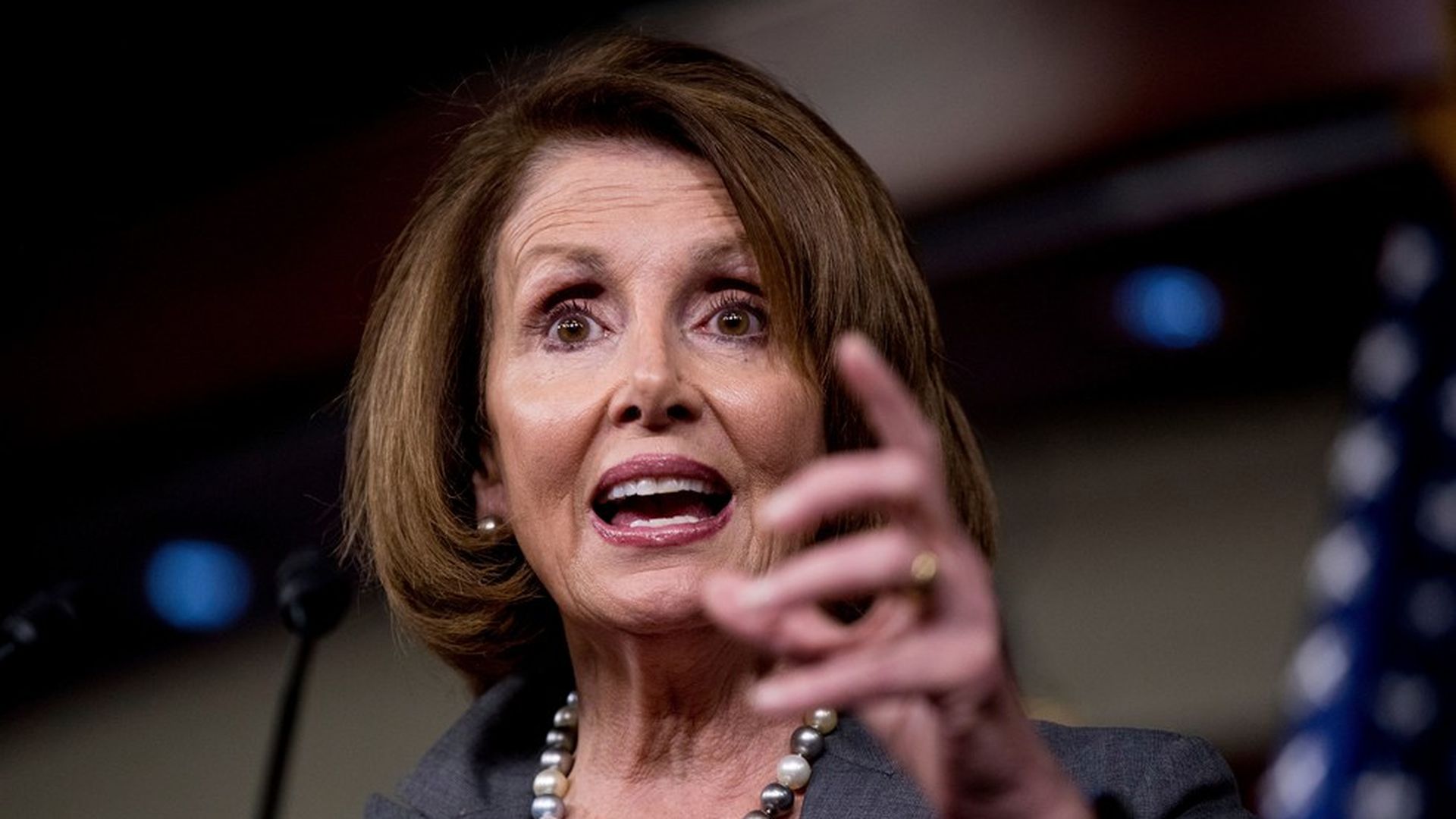 House Minority Leader Nancy Pelosi said Rep. John Conyers — who has been accused of sexual harassment by multiple women — is an "icon in our country." She added, "He has done a great deal to protect women ... I believe he understands what's at stake here, and he will do the right thing." Pelosi made the comments on NBC's Meet the Press with Chuck Todd.
Why it matters: Critics of Congress's culture say the process for dealing with sexual harassment allegations discourages victims from coming forward and protects the accused. On Conyers, Pelosi said, "We are strengthened by due process. Just because someone is accused — and was it one accusation? Is it two?"
Conyers has denied the allegations, detailed in a BuzzFeed report last week, though he did admit to paying a legal settlement to a former employee for wrongful termination. The woman said she was fired because she rejected his repeated unwanted sexual advances.
Pelosi said the House's Ethics Committee should investigate Conyers, but that he is innocent until proven guilty.
Go deeper