Paul Ryan on Comey testimony: Trump is "new at this"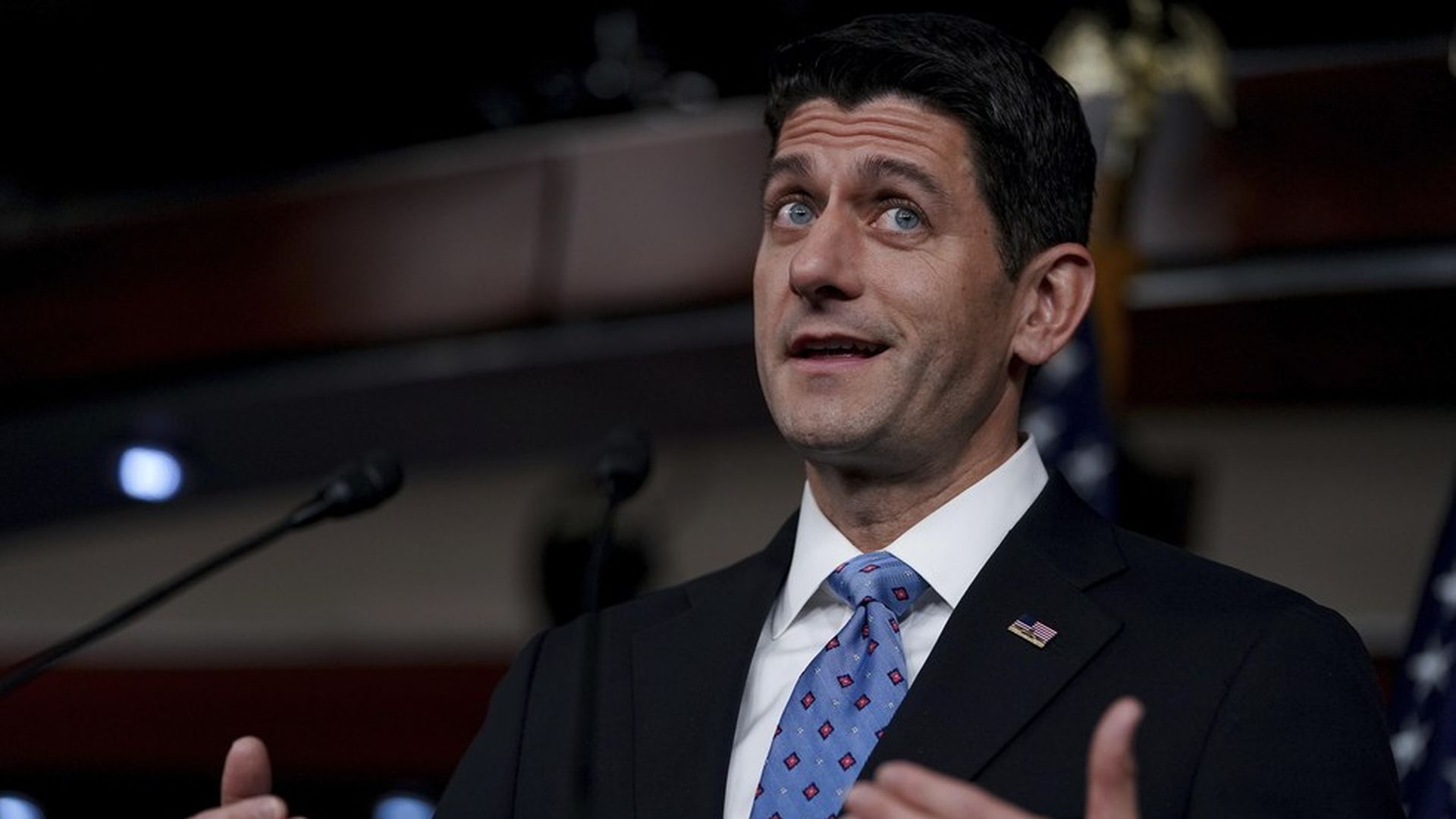 As Trump's fired FBI Director James Comey testified before Congress, Speaker of the House Paul Ryan told reporters that the president is new at this and that "he's not steeped in the ongoing protocols." Ryan added when prompted by questioning: "I'm not saying this is an excuse, I'm just saying it's my observation."
It's a "he said, he said" situation and Comey's word against Trump's (read more on that here). Ryan sidestepped most other questions on Comey, noting "I'm not gonna prejudge this."
Why the president is frustrated: "Because there's a lot of work to be done," Ryan said, referencing legislative work he is working on with the GOP, including trying to repeal the Dodd Frank Act.
Go deeper