Paul Ryan "disappointed" by Senate health vote failure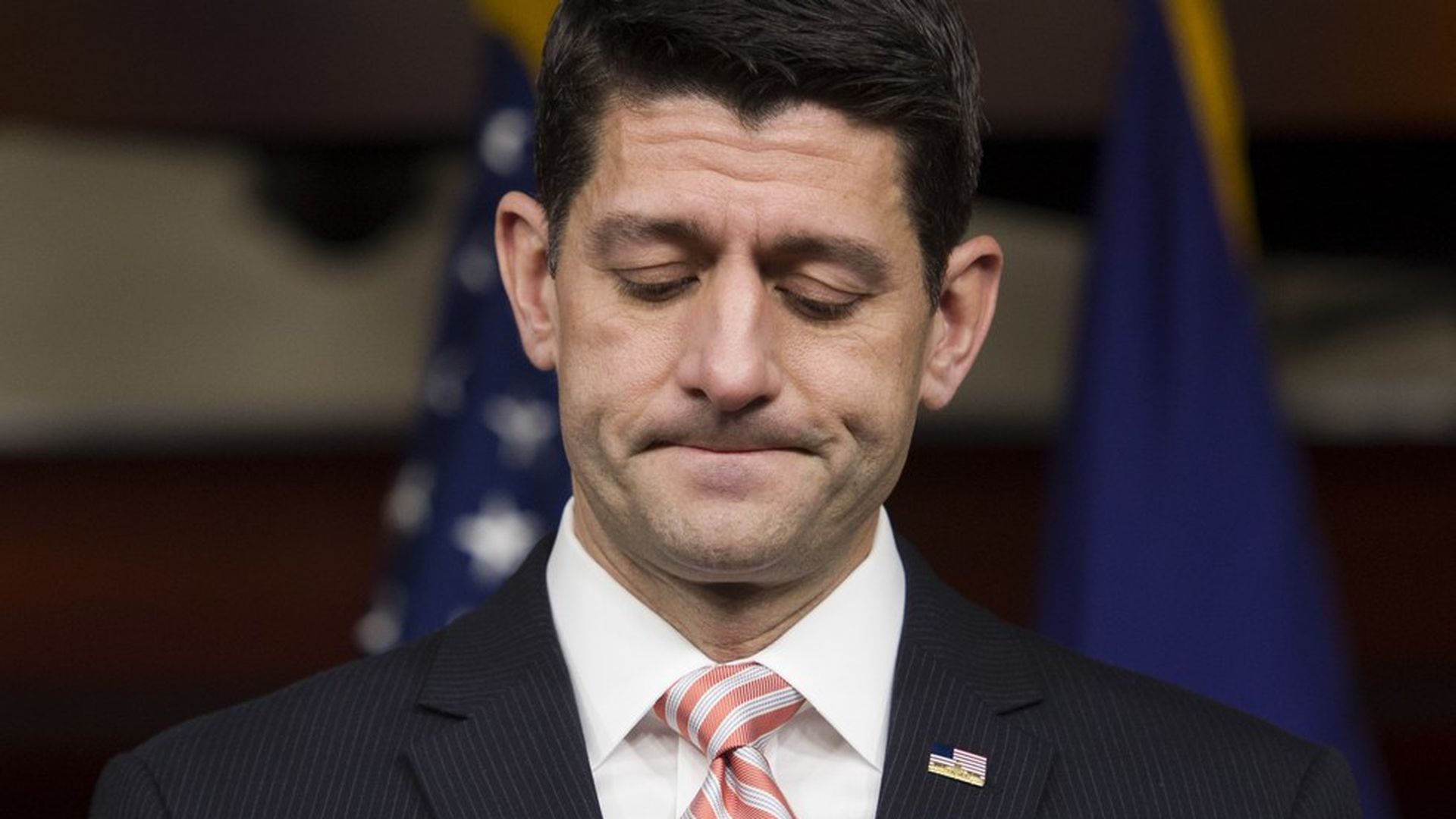 House Speaker Paul Ryan issued the following statement on last night's health care failure:
We were sent to Washington to fulfill the pledges we made to our constituents. While the House delivered a bill to repeal and replace Obamacare, unfortunately the Senate was unable to reach a consensus. I am disappointed and frustrated, but we should not give up. I encourage the Senate to continue working toward a real solution that keeps our promise. We have so much work still to do, and the House will continue to focus on issues that are important to the American people. At the top of that list is cutting taxes for middle class families and fixing our broken tax code. I'm glad that members will no take time to hear directly from those they represent and make the case for historic tax reform that we intend to pursue in the fall.
Go deeper