Paul Manafort's foreign agent saga continues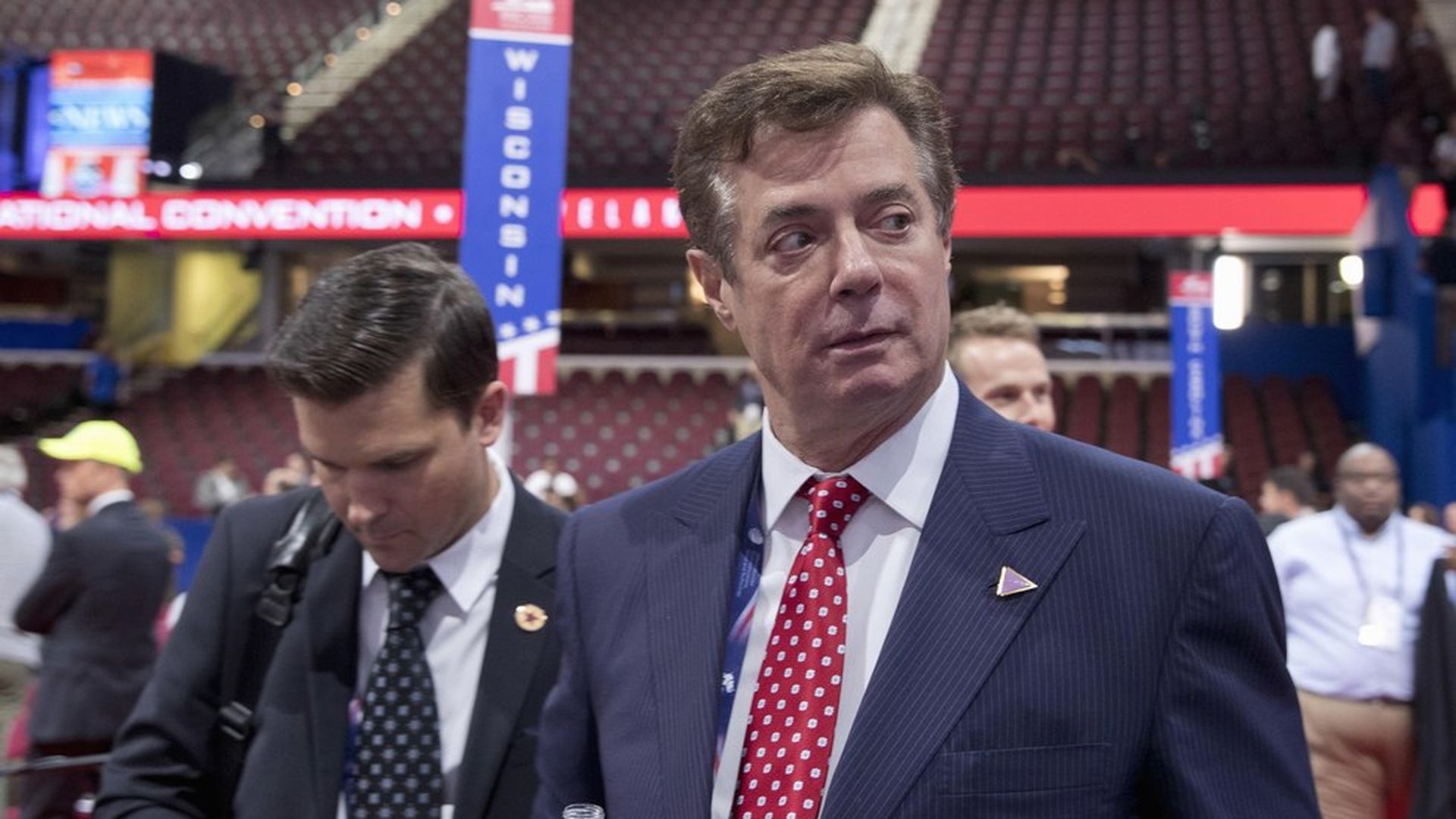 Mercury LLC, a Washington-based lobbying firm under Paul Manafort's direction, registered as a foreign agent yesterday, per the AP. They lobbied for and set up meetings with Ukrainian political officials in an attempt to influence the campaign based on their pro-Russian interests, specifically for former Russian President Yanukovych.
Flashback: Earlier this month, Manafort was reportedly registering as a foreign agent, his spokesman James Maloni told AP. But yesterday, Maloni said that is no longer happening, despite what he said before.
Manafort's role: The registration revealed that he was involved with the firm's lobbying work, attending meetings and offering consulting. One meeting (of the four he attended) was with Rep. Dana Rohrabacher of California — in 2014, after the meeting, he voted against an aid package intended for the government that replaced Yanukovych's, per AP. Furthermore, Manafort and Rick Gates, another Trump campaign aide, directed certain tasks for Mercury, making their lobbyists set up meetings with various Ukrainian senators and political officials.
What's next: Manafort still needs to formally disclose his involvement with foreign, pro-Russian lobbying firms, so he's considering other options after receiving guidance from the federal authorities about that.
Go deeper