Paul Manafort will register as a foreign agent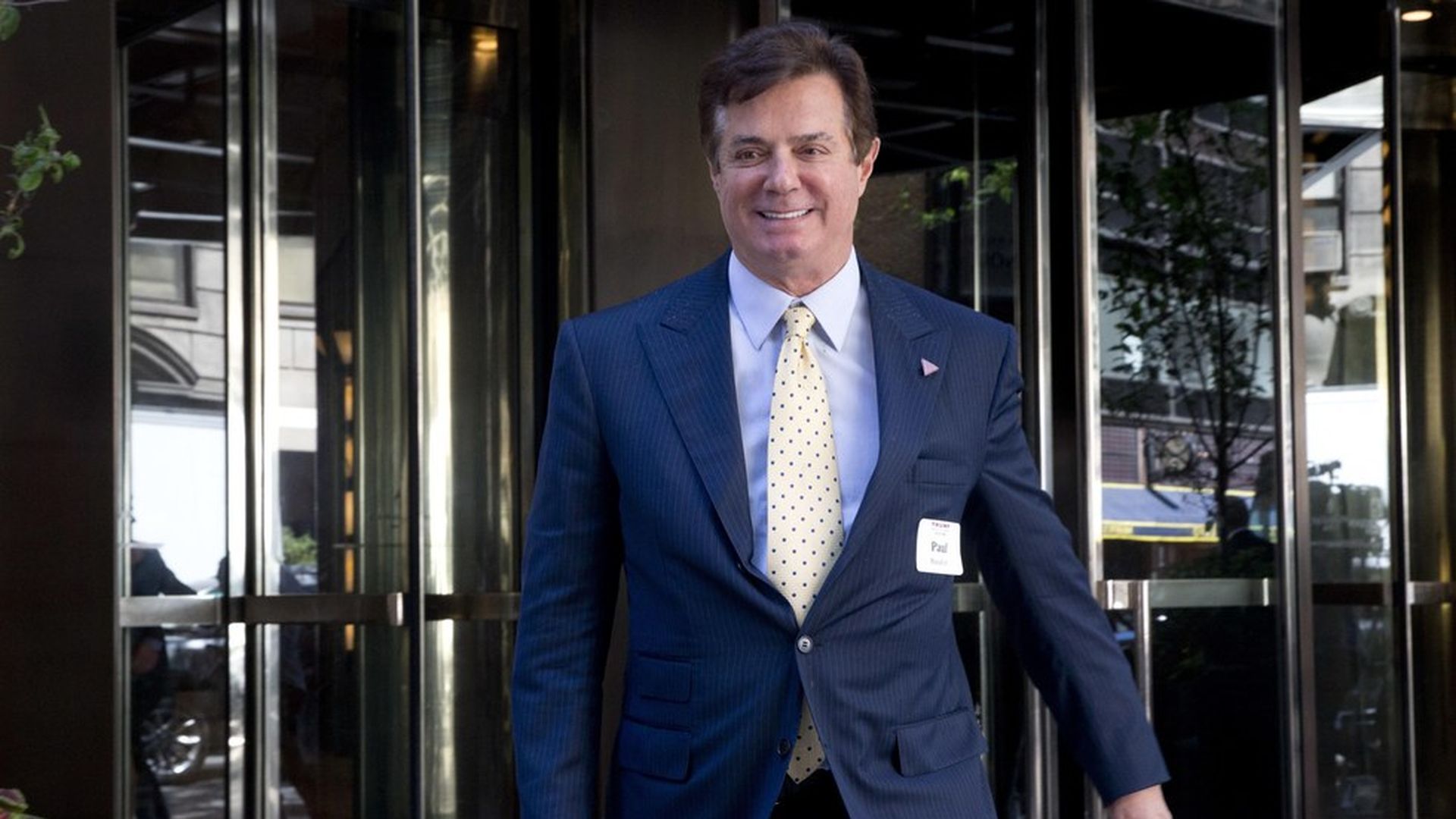 Trump's former campaign chairman Paul Manafort is planning to register with the U.S. government as a foreign agent, his spokesman Jason Maloni said Wednesday.
What that means: He would register under the Foreign Agents Registration Act for some of his past political work, namely his role as an international political consultant at his lobbying firm in Ukraine. "The work in question was widely known, concluded before Mr. Manafort began working with the Trump Campaign and was not conducted on behalf of the Russian government," Maloni said in his statement.
Why now? Maloni said Manafort has been pursuing this registration for some time, but the news came on the same day that financial documents confirmed Manafort's firm received $1.2 million from his clients — payments that some Ukrainian officials believe are part of a larger scandal involving former President Viktor Yanukovych's pro-Russian political party and Manafort's firm.
Go deeper