Paul Manafort charged with conspiracy against the U.S.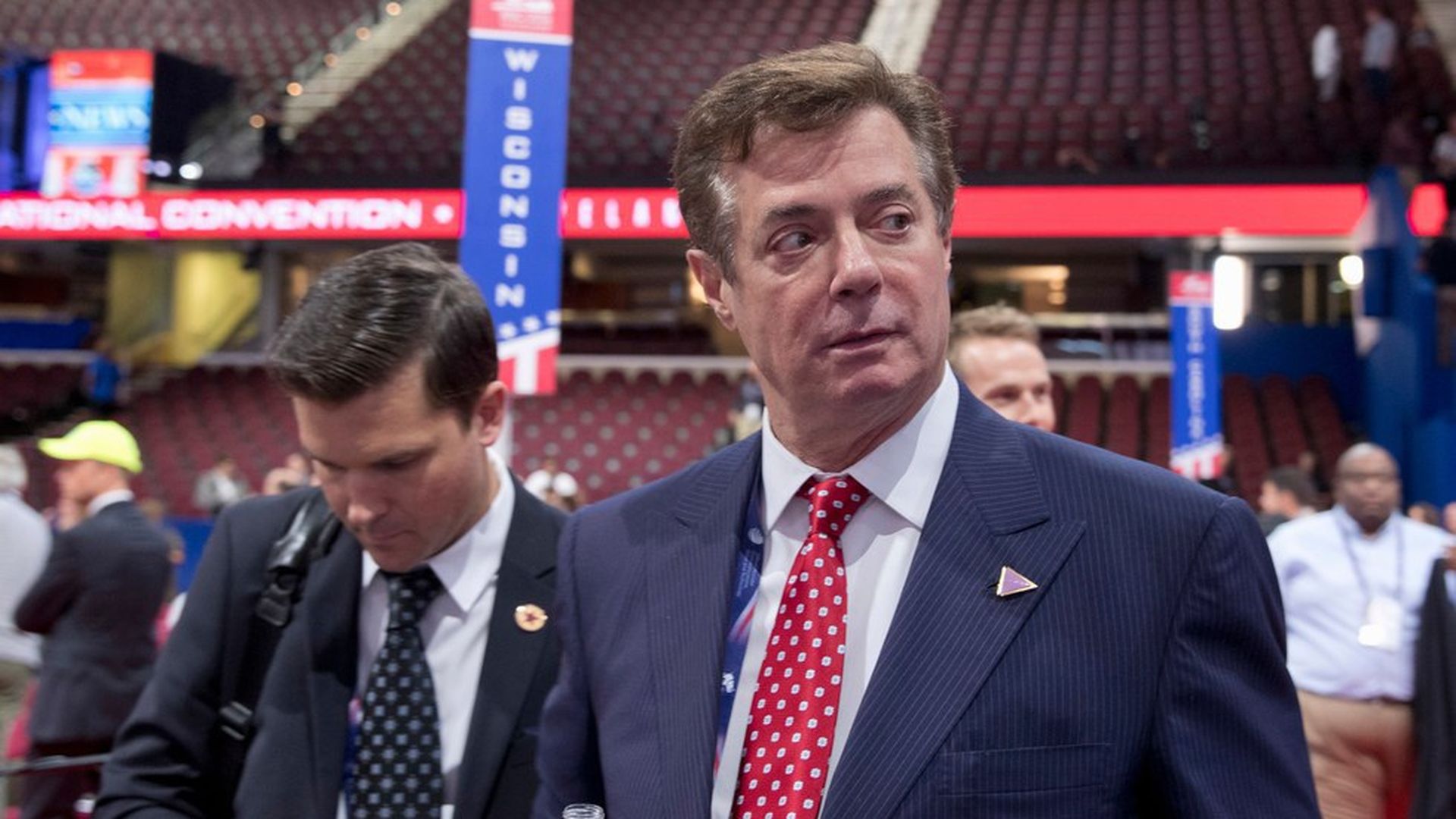 Paul Manafort, Trump's former campaign manager, and his business partner Rick Gates, have been indicted by a federal grand jury as a result of Special Counsel Bob Mueller's Russia probe.
It involves 12 counts, per Peter Carr, a spokesman for the special counsel's office: conspiracy against the United States, conspiracy to launder money, unregistered agent of a foreign principal, false and misleading Foreign Agent Registration Act statements, false statements, and seven counts of failure to file reports of foreign bank and financial accounts.
Why it matters: This is the first indictment of Mueller's probe, and although it doesn't explicitly link a former Trump campaign associate directly to pro-Trump Russian collusion, it shifted the probe even closer to Trump and those close to him — and it negates Trump's claims that Mueller's work is simply a "witch hunt" with no basis.
Go deeper: Why Paul Manafort registered as a foreign agent, how Mueller's probe closed in on Manafort, and a look back at Manafort's Russia intrigue.
Editor's Note: Sign up for Axios newsletters to get our smart brevity delivered to your inbox every morning.
Go deeper