Past presidents' kids who took on White House roles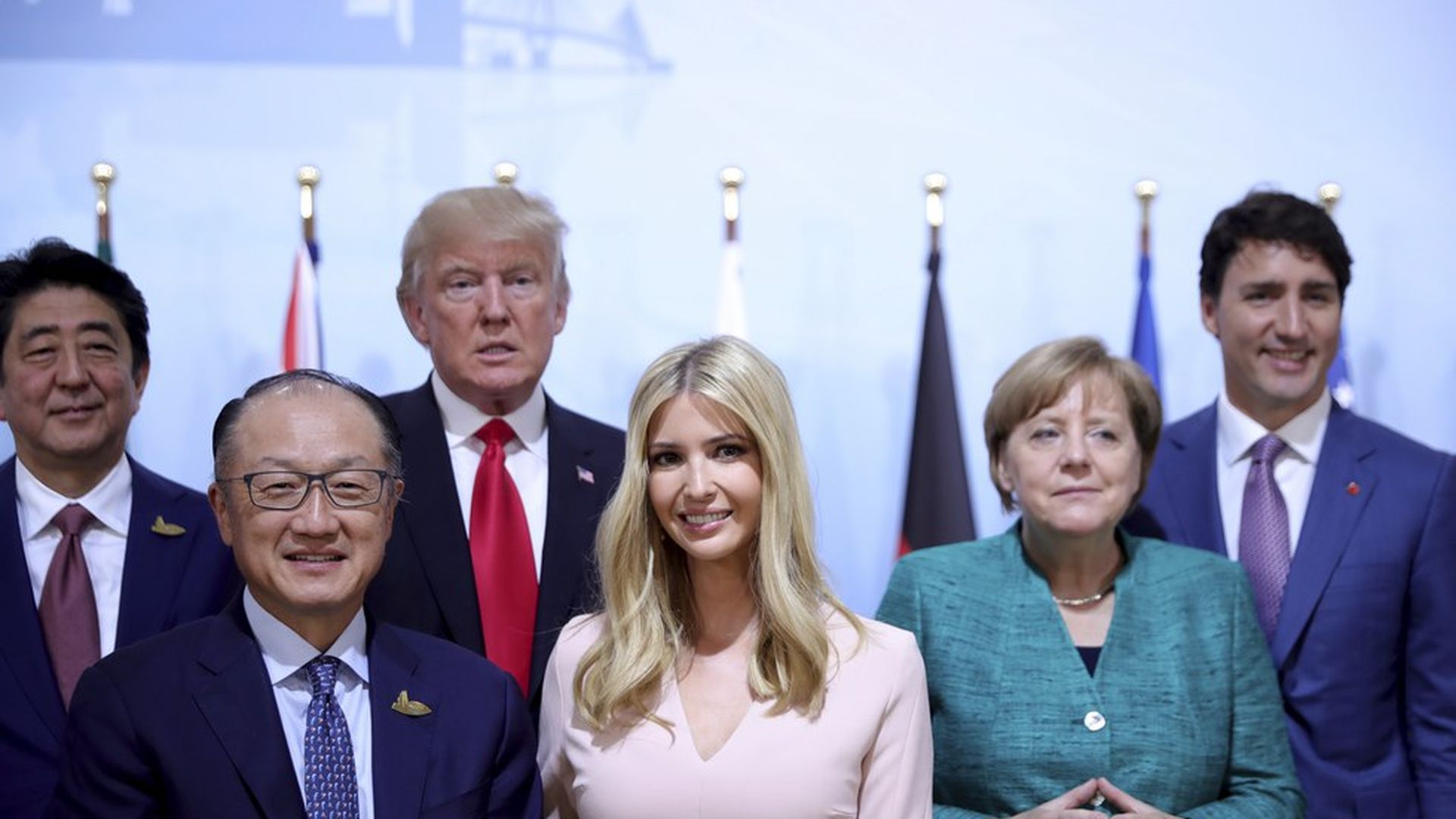 Critics pounced when Ivanka Trump briefly sat in for her father at the G20 summit in Hamburg, contending that the president's daughter — particularly one who has said she tries to "stay out of politics" — wasn't the right person to represent the U.S. on the world stage.
But while Ivanka's role has been particularly visible, she was far from the first the first child of a president to join his administration.
Presidents Grant, Fillmore, Johnson, Tyler, Van Buren, and Hayes all had sons act as their private secretary while in the White House.
President Eisenhower's son John Eisenhower acted as advisor on national security during Eisenhower's second term.
President FDR's daughter Anna served as his private assistant, and traveled with him to the World War II Yalta Conference, meeting with Stalin and Churchill.
President Theodore Roosevelt's daughter Alice "was dispatched to represent her father on a diplomatic tour of five Asian countries in 1905."
President Reagan's daughter Maureen, was named the "special consultant to the Republican National Committee" in 1983, and moved into the White House.
President Jefferson's daughter Martha took on First Lady responsibilities.
President John Quincy Adams' son John Adams II was appointed minister to Prussia.
President Wilson's three daughters Margaret, Jessie and Eleanor reminded their father "again and again how important it was that women be able to vote." Margaret served as hostess of the convention for the group that would later be called the League of Women Voters in 1915, and in 1918 the President "finally began urging House members to vote for the Constitutional amendment."
Go deeper