Parents of transgender children ask Trump to meet face-to-face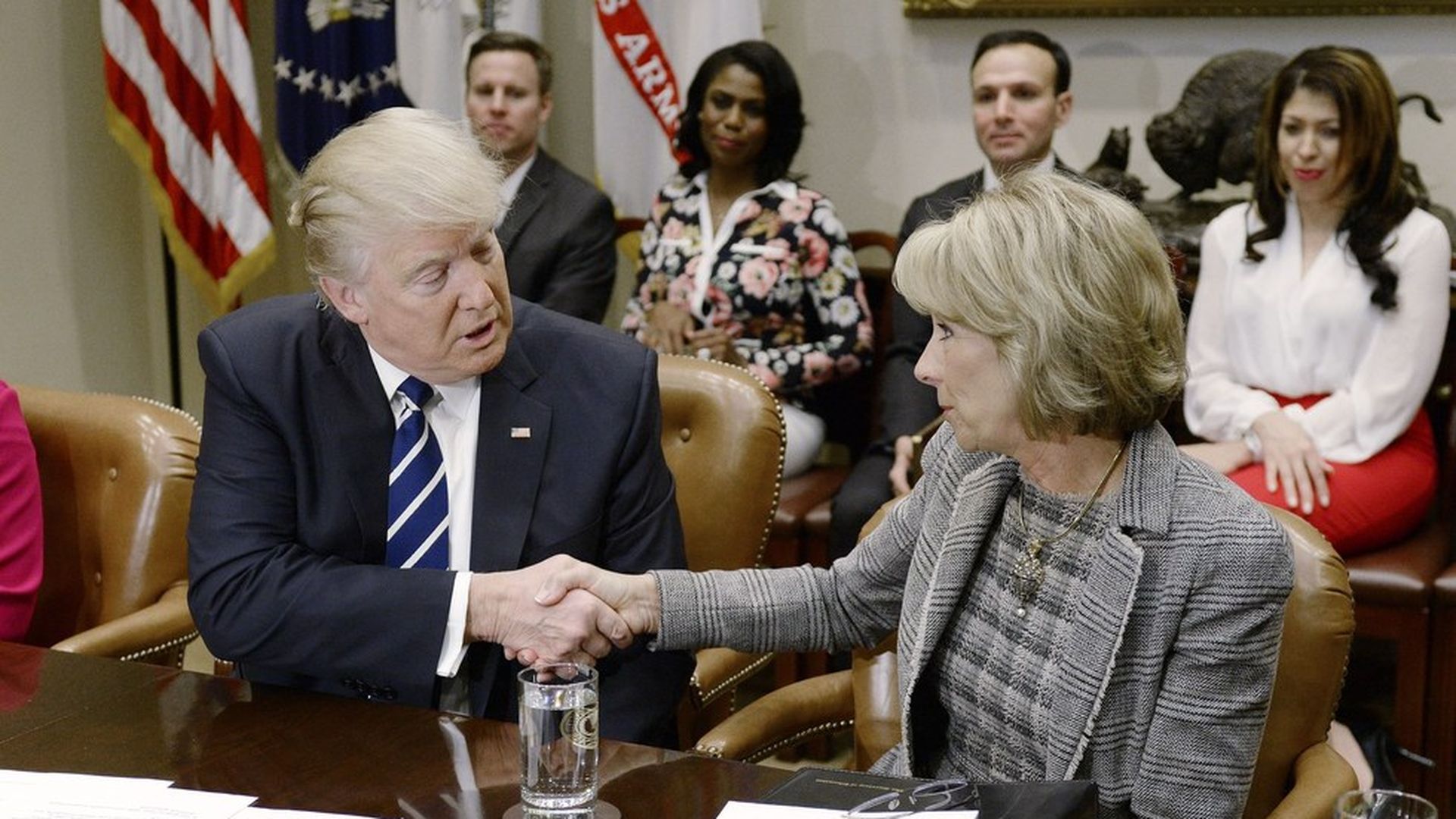 A group of parents of transgender children — all members of the Human Rights Campaign's Parents for Transgender Equality Council — are asking President Trump, Education Secretary Betsy DeVos and Attorney General Jeff Sessions for a face-to-face meeting to talk about the decision to rescind Obama's transgender bathroom guidance.
This is a follow-up to their earlier letter, signed by more than 1,000 parents, asking the administration to preserve the guidelines.
Dear President Trump, Attorney General Sessions, and Secretary DeVos,
This week, you rescinded guidance that had clarified schools' obligations to protect transgender students -- students like our children. We are heartbroken and scared about what this means for them. We respectfully request an opportunity to meet with you face-to-face to discuss the impact of your decision on our children's lives. This action exposes transgender students to harassment and discrimination in their own classrooms, places they should feel safe and able to learn.
Before you made this decision, we sent a letter to you, President Trump, that has been signed by more than 1,000 parents of transgender children (read it here). We asked you not to roll back this guidance and called on your administration to fully enforce federal civil rights laws. The letter has been signed by parents in 45 states and Washington, D.C.
As members of HRC's Parents for Transgender Equality Council, a coalition of the nation's leading parent-advocates working for equality and fairness for transgender people, we ask that the federal government fully protect our children at school -- something that all families deserve. We urge you to listen to families across the country demanding basic fairness and respect for every child. Thank you for your time, and I sincerely hope you will sit down with us -- and some of our brave, wonderful children -- in the coming weeks to share our concerns about what your actions mean to hundreds of thousands of American families.
Sincerely,
Amber and Adam Briggle, Texas
Amy D'Arpino, Arizona
Vanessa and JR Ford, Washington, D.C.
Debi and Tom Jackson, Missouri
Jeanette Jennings, Florida
Wayne and Kelly Ann Maines, Maine
DeShanna Neal, Delaware
Peter and Sarah Tchoryk, Michigan
Go deeper