Pandora CEO Tim Westergren will reportedly step down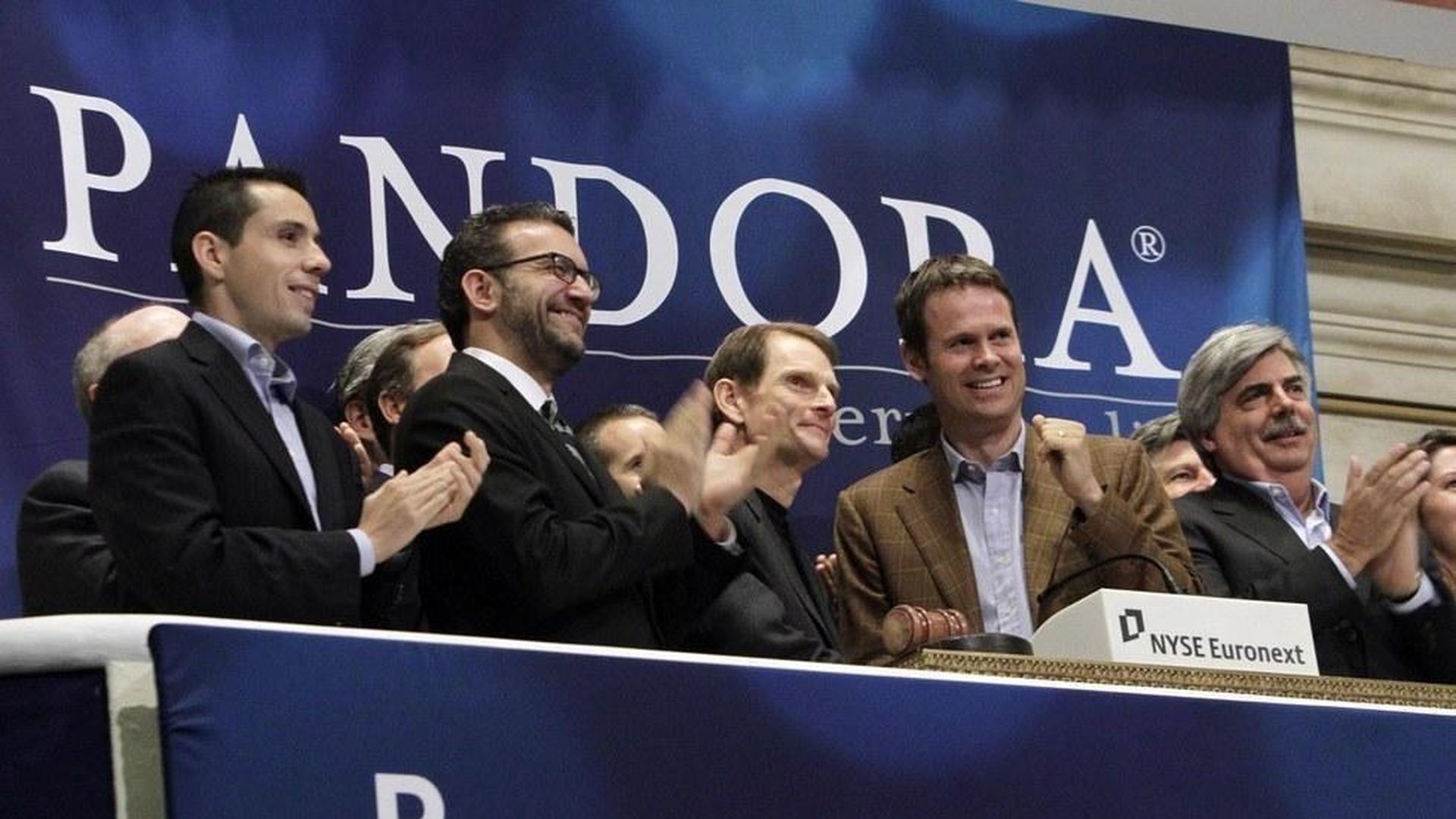 Pandora co-founder and CEO Tim Westergren plans to step down from the job, according to a report from Recode, which cited anonymous sources. Westergren will likely remain until the online radio streaming company finds a replacement, Recode said.
Westergren took over as Pandora CEO last year from then-chief Brian McAndrews. Westergren was CEO of Pandora from 2002 to 2004 as well. A Pandora representative declined to comment to Axios on the report.
Earlier this month, SiriusXM agreed to make a $480 million minority investment into Pandora and will get three seats on Pandora's board of directors, including chairman. The deal effectively killed a $150 million investment by KKR into Pandora, which the radio company decided to back out of (though it paid KKR $22.5 million as a break-up fee).
Pandora has struggled to keep up with the rise of music streaming services like Spotify and Apple Music.
Go deeper