Palestinians want Trump to back away from Jerusalem plan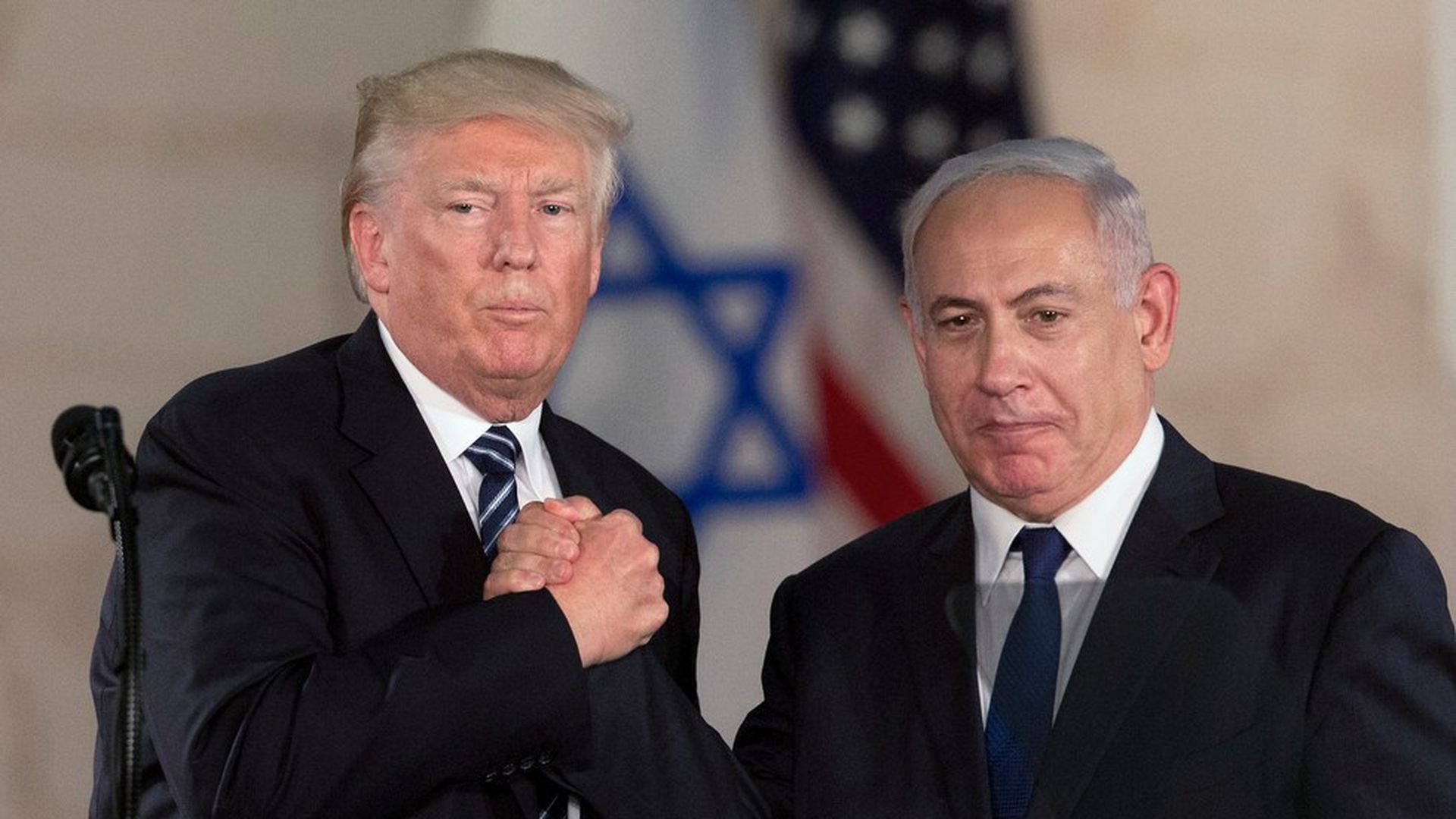 The Palestinian delegation, which met with White House officials last week, said the U.S. would not be accepted by the Palestinian Authority as an honest broker or a mediator with Israel if Trump recognizes Jerusalem as the capital of Israel.
Why it matters: Palestinian officials say the members of the delegation told Trump's aides that any move by the President regarding Jerusalem — either moving the U.S. embassy there or recognizing the city as Israel's capital — would kill any possibility for a future peace initiative by Trump.
Palestinian officials say they got no clear answers from the White House regarding the concerns they raised. Trump is expected to give a speech on the matter next Wednesday.
What they're saying: In the last 24 hours the Palestinians have been trying to get the international community to push the Trump administration to refrain from any steps regarding Jerusalem.
Palestinian President Mahmoud Abbas called the crown prince of Saudi Arabia Mohamed Bin Salman (nicknamed MBS) and asked him to intervene with the U.S. on this issue.
MBS has a very close relationship with Trump's son-in-law and senior adviser Jared Kushner. According to Palestinian officials, MBS told Abbas that King Salman and him personally see the issue of Jerusalem as a top priority.
Palestinian officials say Abbas also called King Abdullah of Jordan, Egyptian President Sisi, French President Macron, President of Turkey Erdogan and the Emirs of Kuwait and Qatar. In all the phone calls Abbas asked his counterparts to press the Trump administration not to take any moves regarding Jerusalem. Abbas's spokesman Nabil Abu-Rudeineh said Abbas told his counterparts that such a move by the U.S. will have dangerous consequences for the whole region.
Go deeper