Over 21,000 drug cases were dismissed after wrongful convictions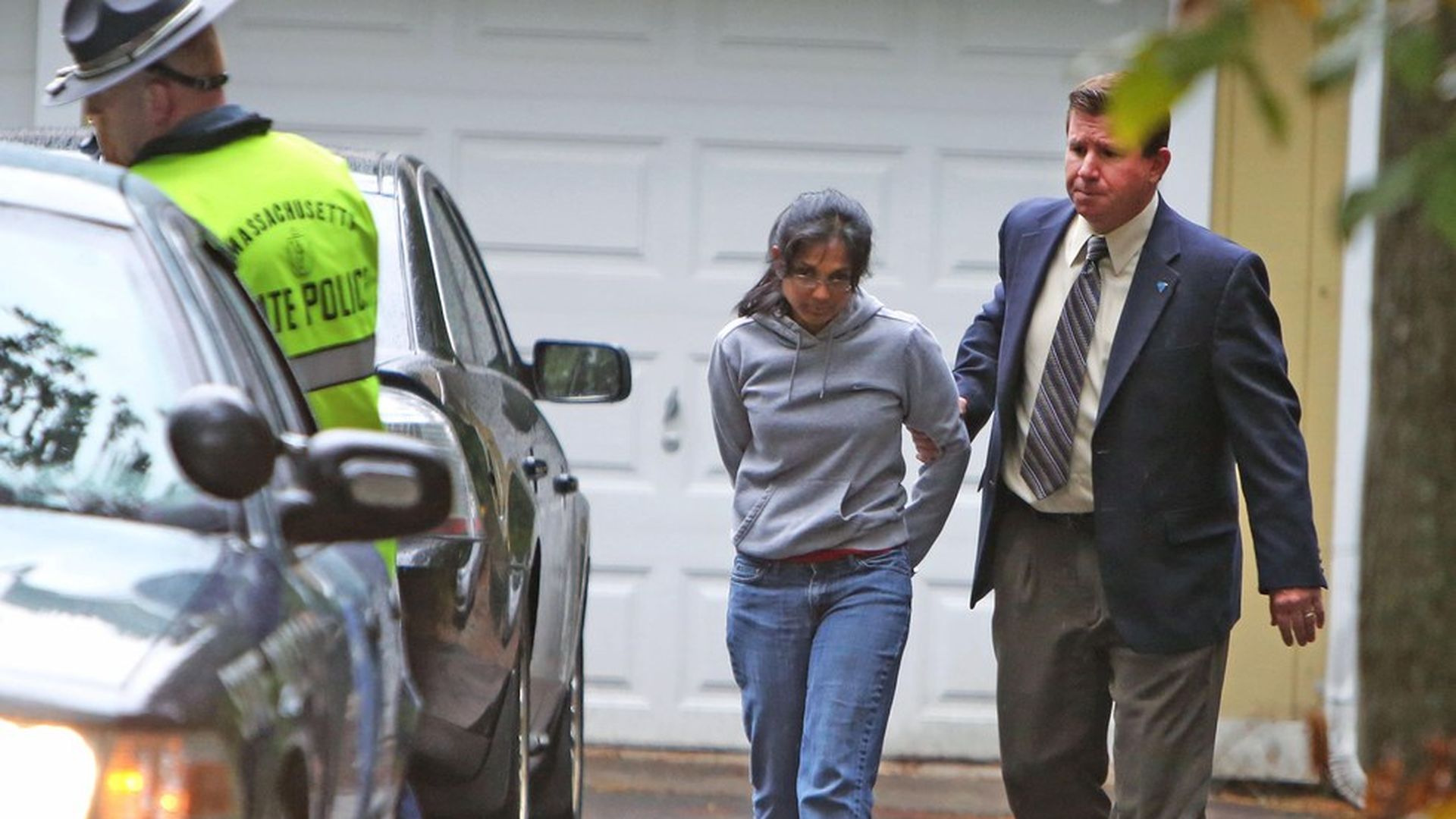 Massachusetts' high court dismissed 21,587 drug cases Tuesday, after it was discovered that former Mass. chemist Annie Dookhan falsified and tampered with lab evidence that was used many times as evidence in court, per Buzzfeed. The suit was brought forth by the state's ACLU chapter and the dismissal ended a five-year legal battle.
Why it matters: The verdict is believed to be the single largest dismissal of wrongful convictions in U.S. history.
Between the lines: Although the dismissal is being considered a win for those wrongfully convicted, it still took five years for the court to dismiss them. Meanwhile, Dookhan — who plead guilty in Nov. 2013 and was sentenced to three to five years in prison plus two years' probation — was released on parole in 2016.
How she got it away with it:
Dookhan started working at Hinton State Laboratory in 2003, where she analyzed drugs brought in as evidence and sometimes testified in court. She had the highest lab performance among her co-workers.
In 2011, it was discovered that Dookhan had not properly scanned nor had a supervisor sign off on 90 samples. It was later found that she had forged the initials of one of her supervisors on the drug tests.
She also visually identified some individuals' drug test results rather than performing required chemical tests.
She claimed in court that she earned a master's degree in chemistry from the University of Massachusetts, but she was never enrolled in any master's level classes.
Go deeper