Other app makers should take note of what Spotify and Waze just did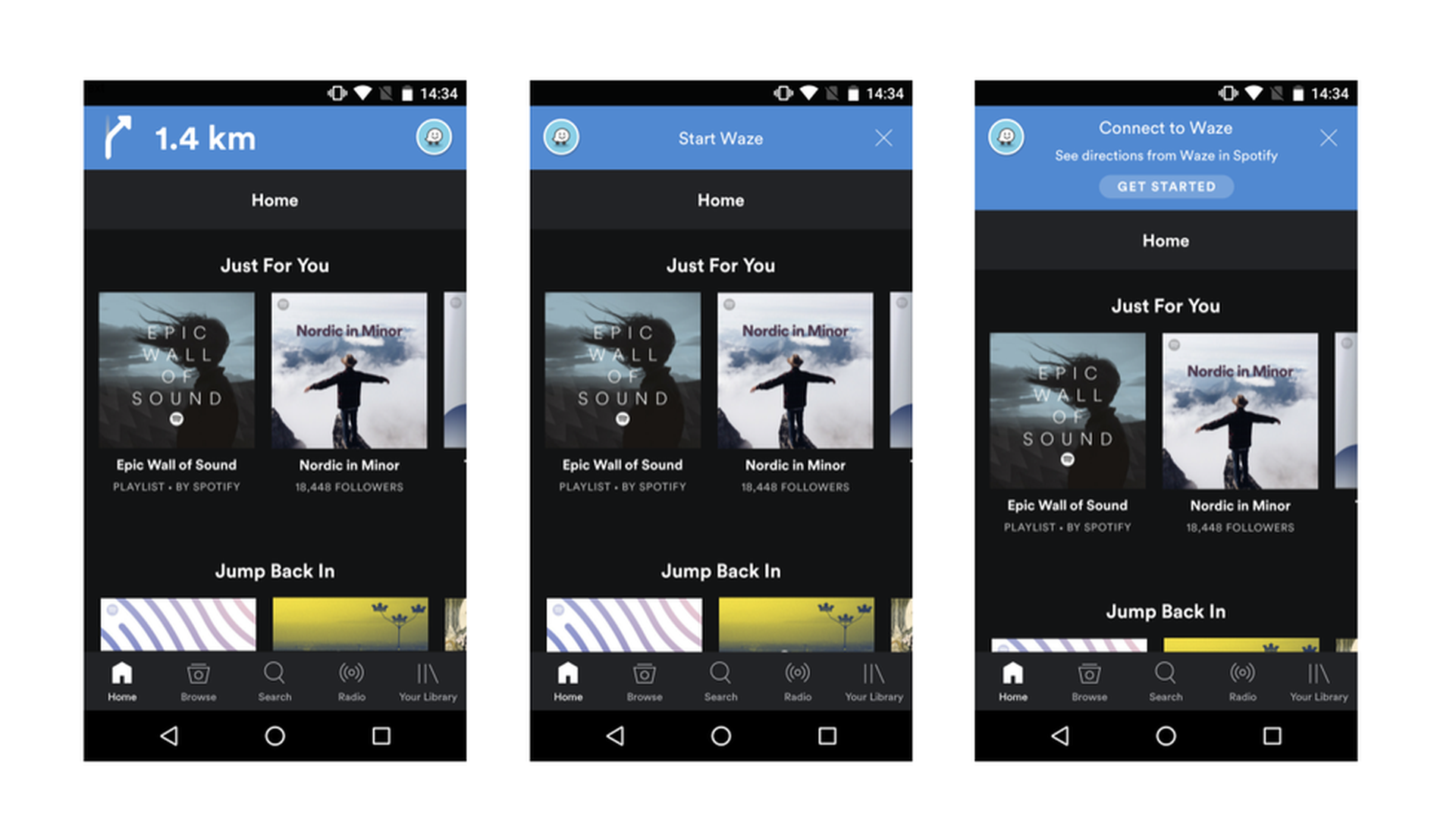 Here's hoping today's partnership between Spotify and Waze is a sign of things to come. The music service is partnering with the Google-owned navigation app to allow you to listen to your music from within Waze and see your directions from within Spotify. Unfortunately it's only for Android users (at least for now).
Why this matters: It's just the kind of integration that make sense on a small screen where it either isn't possible or practical to have multiple apps visible simultaneously. Now, if I could just get directions and control my music from within Pokémon Go, I'd be set.
Go deeper