Oracle becomes third Silicon Valley co. sued by Labor Dept.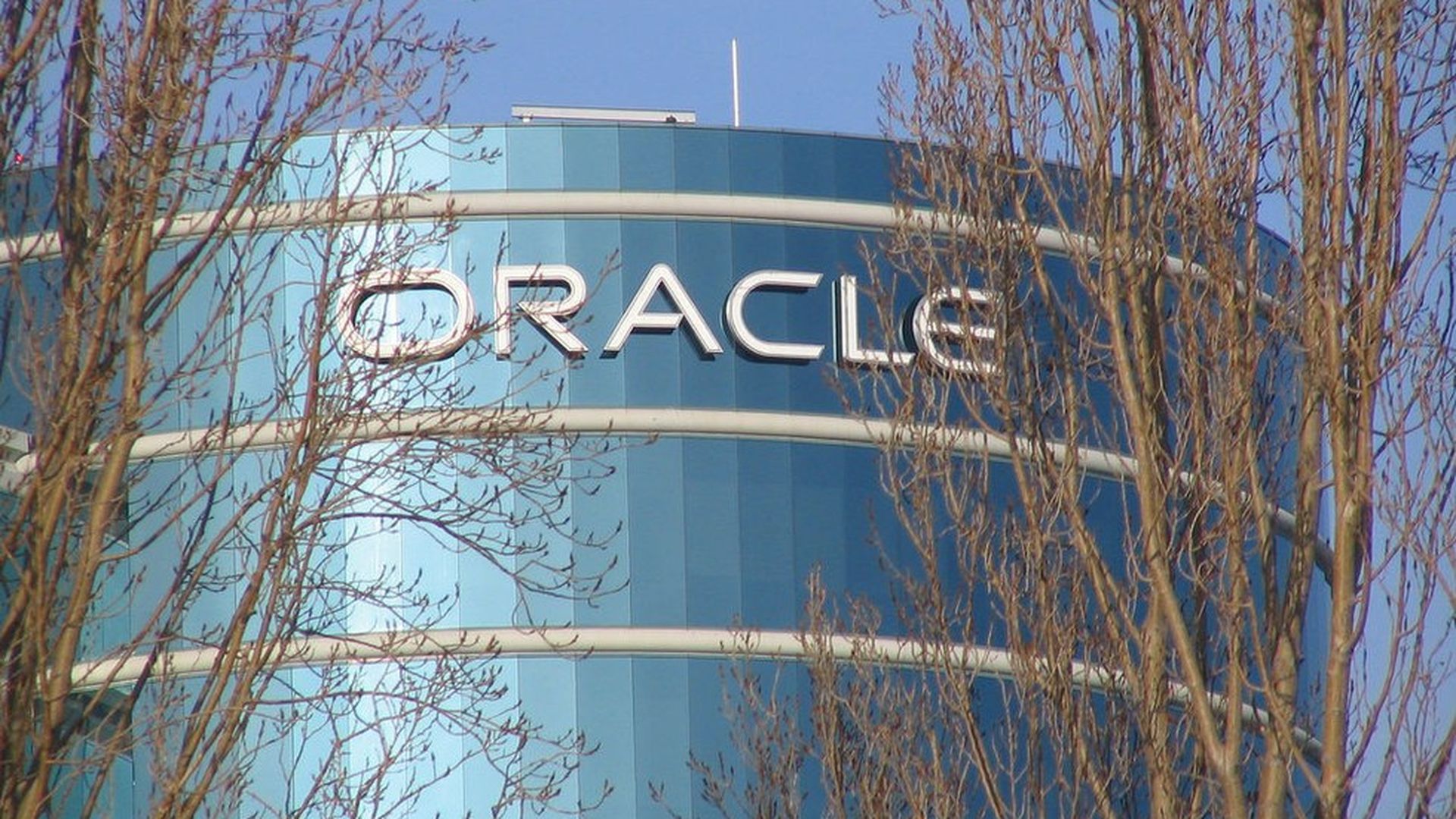 The U.S. Labor Department has sued Oracle over allegations that the company is paying white men more than their counterparts, and is favoring Asian workers when hiring for technical roles.
The DOL said the company was prohibited from any such discriminatory practices, given the hundreds of millions of dollars it receives as a contractor with the federal government.
Why this matters: The lawsuit marks the third in a series of suits that the DOL has brought against a Silicon Valley company this year. In September, Peter Thiel's data startup, Palantir, was sued for allegedly discriminating against Asian job applicants. And Google was sued earlier this month for not providing data that the DOL wanted for a routine contractor audit.
Worth noting: Oracle spokesman Deborah Hellinger said that the lawsuit is "politically motivated, based on false allegations, and wholly without merit." The company's co-CEO, Safra Catz, is on Trump's transition team and there has been buzz that Catz would be picked for a cabinet position as well.
Go deeper