Opioids at the center of largest-ever health care fraud bust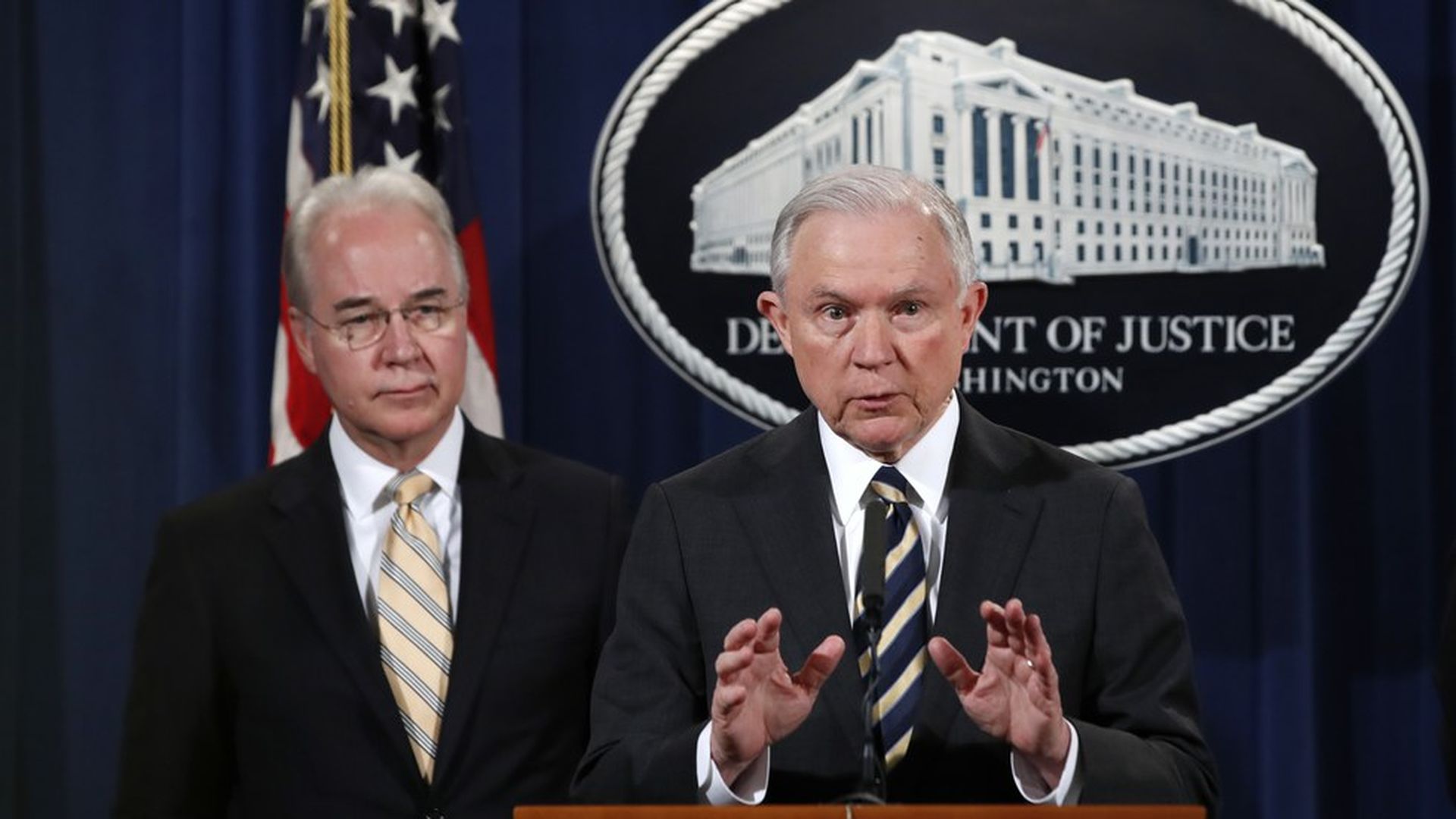 The Justice Department said Thursday it has charged 412 people, including 112 doctors and other medical professionals, for submitting fraudulent claims to the Medicare, Medicaid and Tricare programs — the largest federal health care fraud takedown.
What happened: Those people submitted $1.3 billion worth of fraudulent medical claims. More than a quarter of the defendants are charged with opioid-related crimes, including physicians who prescribed unnecessary painkillers and drug center officials who illegally lured people. The opioid epidemic continues to ravage the country, and drug overdoses are the leading cause of death among Americans younger than 50.
Go deeper