OPEC will do "whatever is necessary" to raise oil prices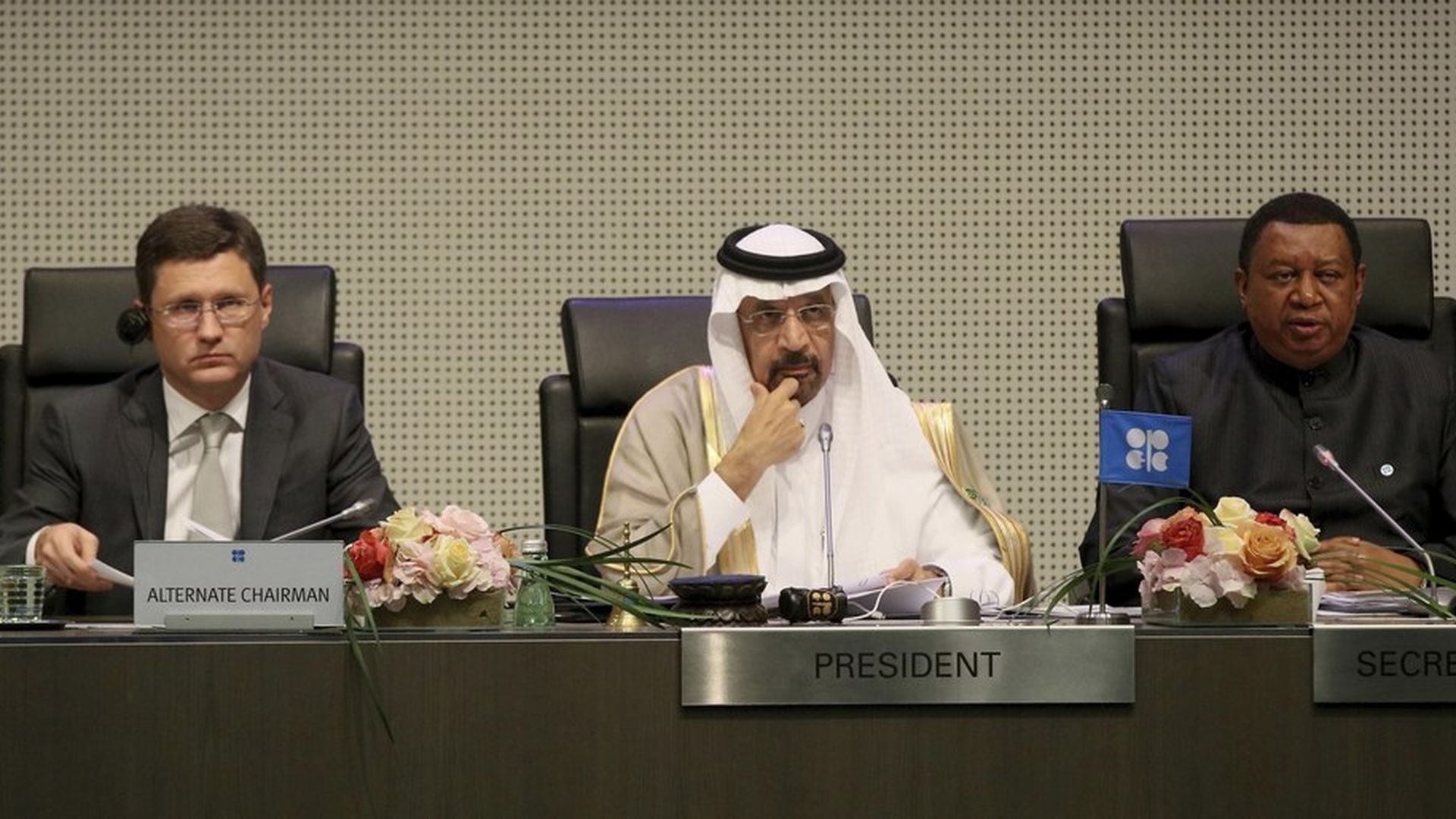 Following a series of meetings between OPEC and non-OPEC countries in Vienna Thursday, Saudi Arabia's energy and oil minister, Khalid Al-Falih announced that all members will do "whatever is necessary to balance the markets," even if that means further extending cuts in oil output past March 2018.
Why March? Earlier today, the group agreed to extend its November deal to cut oil output by nine months. Al-Falih said that although they believe they will hit their desired target by the end of the year, the three-month extension should help with any buildup of stocks.
The caveat: Despite Al-Falih's boasting that most countries were sticking to quotas, not all OPEC and non-OPEC members who agreed to cut oil output by 1.8 million barrels a day are keeping up their end of the bargain. Iraq is just one example of cheating the agreement. According to Bloomberg, Iraq produced roughly 80,000 more barrels of oil a day than permitted.
Next meeting: All OPEC and non-OPEC members will meet again on November 30, 2017. Al-Falih said that the two groups are considering extending their close alliance and continuing to work together beyond 2017 and the nine-month extension.
14 OPEC countries, as of January 2017: Algeria, Angola, Ecuador, Equatorial GuineaGabon, Iran, Iraq, Kuwait, Libya, Nigeria, Qatar, Saudi Arabia (the de facto leader), United Arab Emirates, and Venezuela.
10 non-OPEC countries: Azerbaijan, Bahrain, Brunei, Kazakhstan, Malaysia, Mexico, Oman, Russia, Sudan and South Sudan.
Go deeper