One reason for the Trumpcare vote talk: Priebus wants it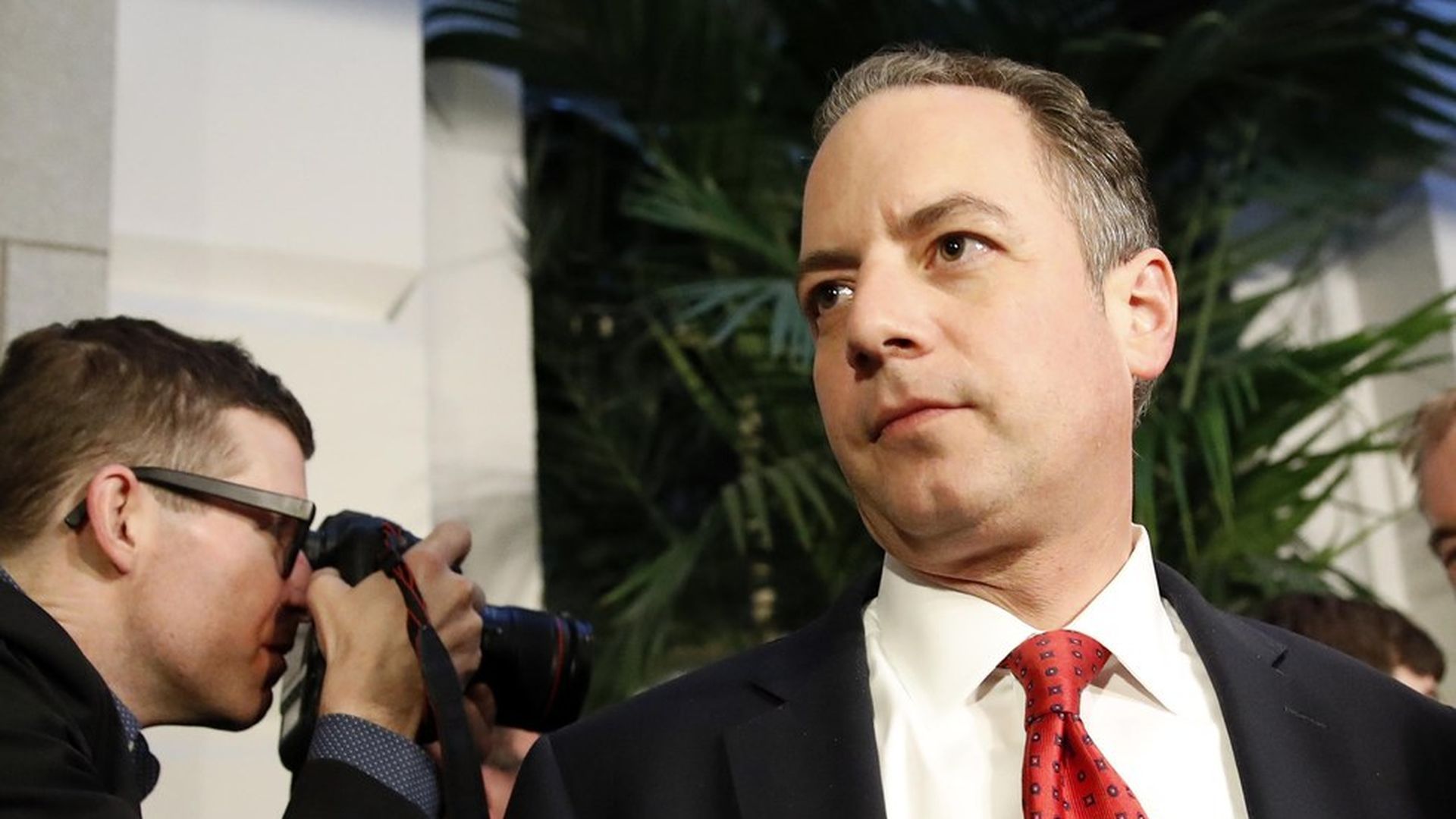 Why is the White House pushing so hard for a vote on a revised Trumpcare bill next week when virtually no Republicans think it's ready? President Trump himself has a big role in that, of course, but the New York Times identifies another reason: White House chief of staff Reince Priebus really wants it. The Times reports that Priebus is feeling more pressure than most other White House officials, because he took the blame for the bill's initial failure.
Priebus has figured prominently in other accounts of the White House leaning on House GOP leaders to hurry up and vote, even though there's no indication that any of the recent changes have actually picked up any votes for the bill. The latest proposed amendment by Rep. Tom MacArthur, one of the leaders of the moderate Tuesday Group, exists only as a half-page outline and a Facebook post, so key Republican holdouts say they need more details.
What to watch: We probably won't know whether it has changed any votes until there's actual legislative language. The question is whether Priebus — or his boss — are willing to wait that long.
Go deeper