Obama to make $1.2 million from 3 Wall Street speeches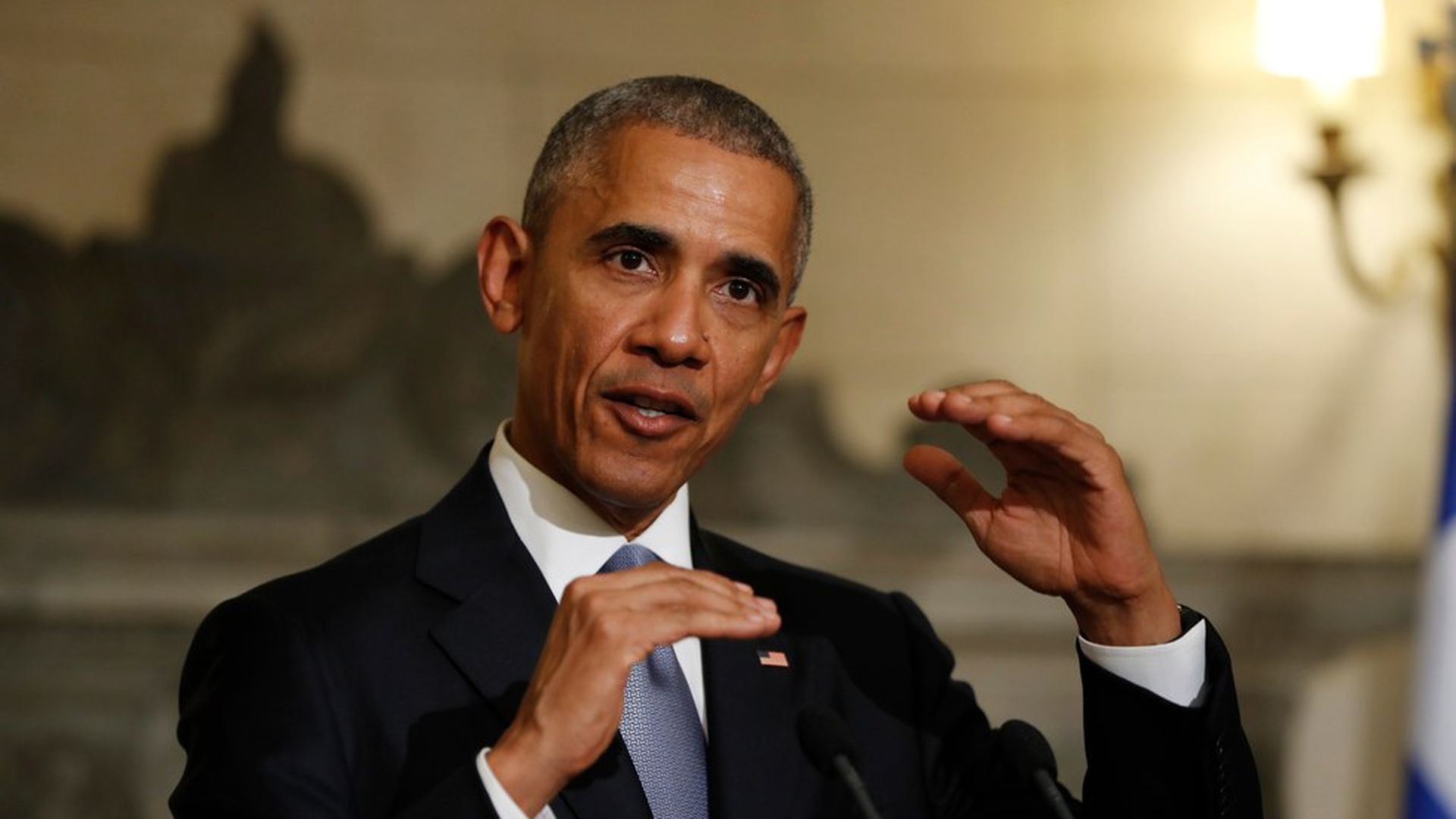 Less than a year after leaving the White House, Barack Obama has spoken at Wall Street's Northern Trust Corporation and Carlyle Group LP. Next week, he'll speak at the investment bank Cantor Fitzgerald LP's health care conference. For each speech, Obama has received about $400,000, according to Bloomberg.
Why it matters: During the 2016 campaign, Hillary Clinton was harshly criticized for her own high-paid speeches on Wall Street, with Bernie Sanders and Elizabeth Warren among those most adamant about distancing the Democratic party from Wall Street. However, Obama is certainly not the first POTUS to cash in on speaking fees post-presidency. (How much past Presidents made off speeches, here.)
Obama's relationship with Wall Street hasn't always been friendly. He slammed "fat cat bankers" after the 2008 crash, but did not prosecute anyone on Wall Street over the financial crisis.
Go deeper