Obama spokesman: We didn't order wiretaps on Trump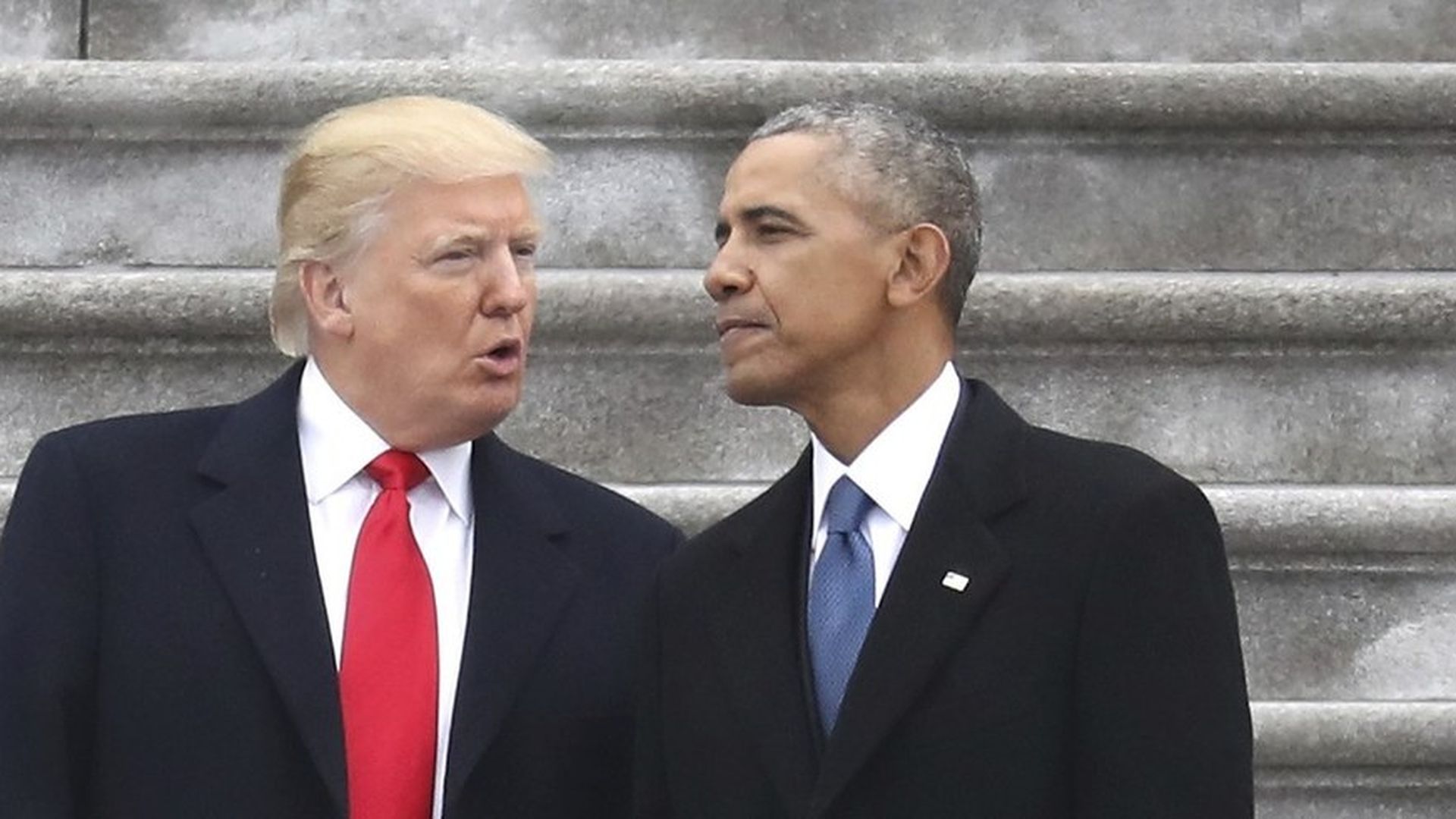 From Obama spokesman Kevin Lewis, a public denial that Obama the president ordered wire taps on Trump.
"A cardinal rule of the Obama administration was that no White House official ever interfered with any independent investigation led by the Department of Justice. As part of that practice, neither President Obama nor any White House official ever ordered surveillance on any U.S. citizen. Any suggestion otherwise is simply false."
Why it matters: Note that the statement doesn't deny Trump was tapped, but rather says the Obama White House played no role in ordering or directing any taps. The full Trump Twitter saga here.
Go deeper