Obama begins new phase of public life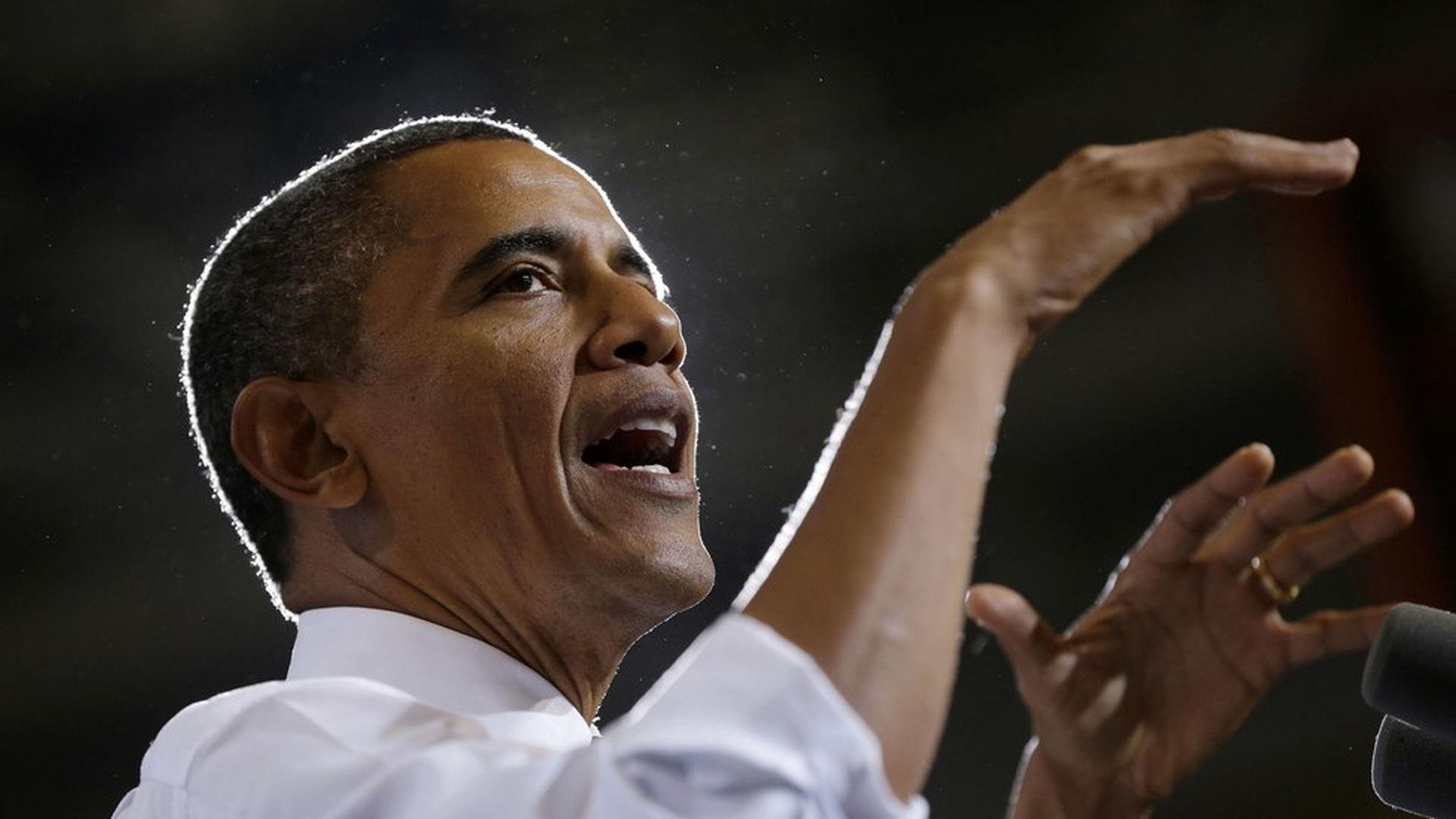 Former President Obama's "Conversation on Civic Engagement" with hundreds of young people at the University of Chicago this morning — his first public event since leaving office — will be "a warmup for more visibility in the coming weeks," writes the Chicago Tribune's Katherine Skiba:
Globetrotting spring: "Obama is to receive a John F. Kennedy Profile in Courage Award in Boston on May 7. Then he flies to Milan for the Global Innovation Food Summit. In Italy, he'll be with Sam Kass, a good friend and former personal chef both in Chicago and the White House. On May 25, Obama is slated to appear in Berlin with German Chancellor Angela Merkel."
Future plans: The former president's office said in a statement that a private meeting on Chicago's South Side yesterday with at-risk young men, to talk about gangs and jobs, "is the first in a series of ongoing conversations and efforts by the President and Mrs. Obama including partnerships with the private sector, non-profit organizations, NGOs, and other government entities that are committed to tackling violence, poverty, and unemployment."
Go deeper