Obama and Angela Merkel will meet in Berlin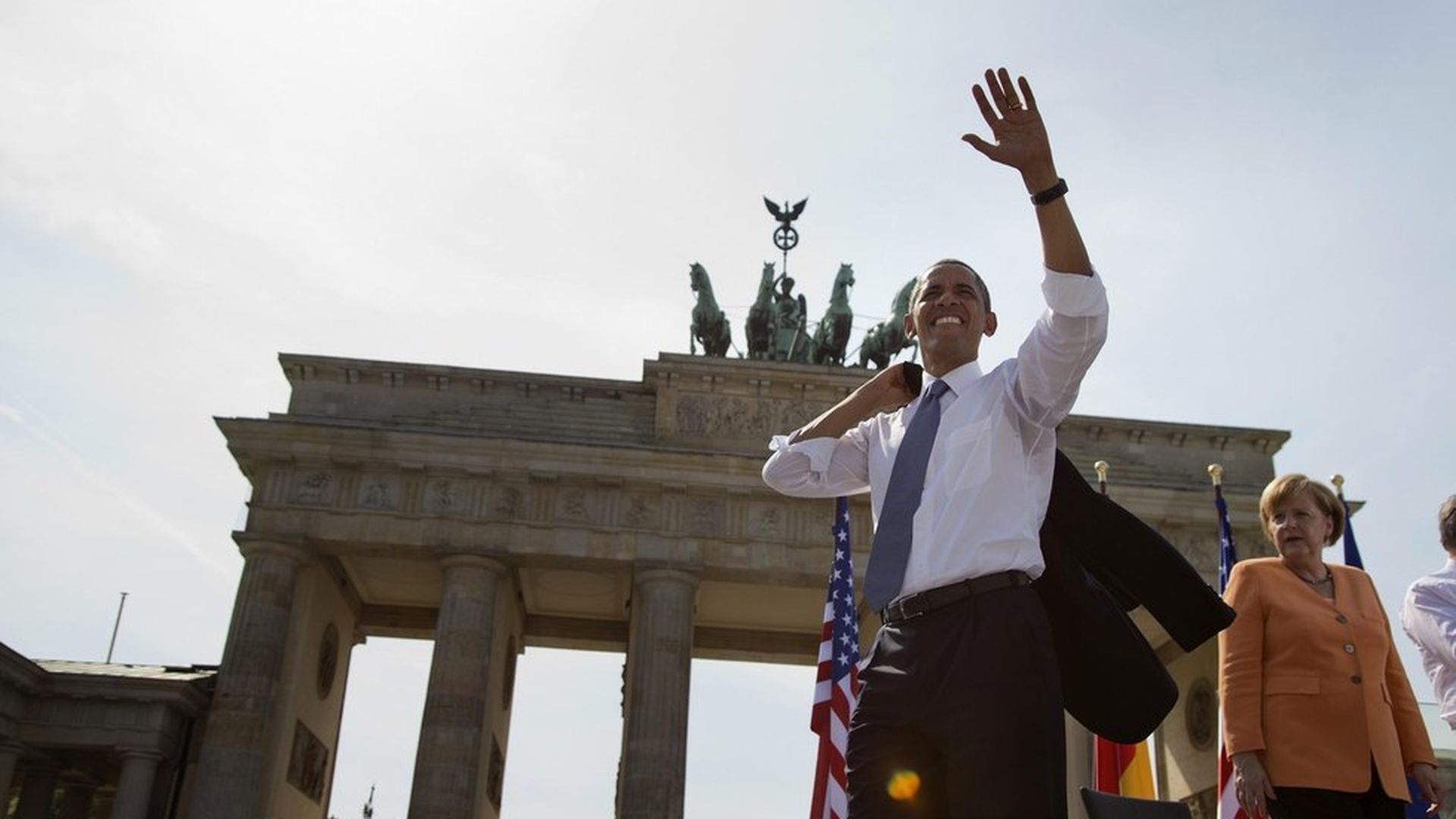 Barack Obama will join German Chancellor Angela Merkel at the Brandenburg Gate in Berlin on May 25 for a discussion titled "Being Involved in Democracy: Taking on Responsibility Locally and Globally" as part of the Kirchentag, the German Protestant Church's biennial conference, per the AP.
Schedule check: President Trump will be at a NATO leaders' summit in Brussels on the same day. Mark your calendars — that's going to be a fun day.
Go deeper