NYT revamps strategy to increase subscription revenue by 2020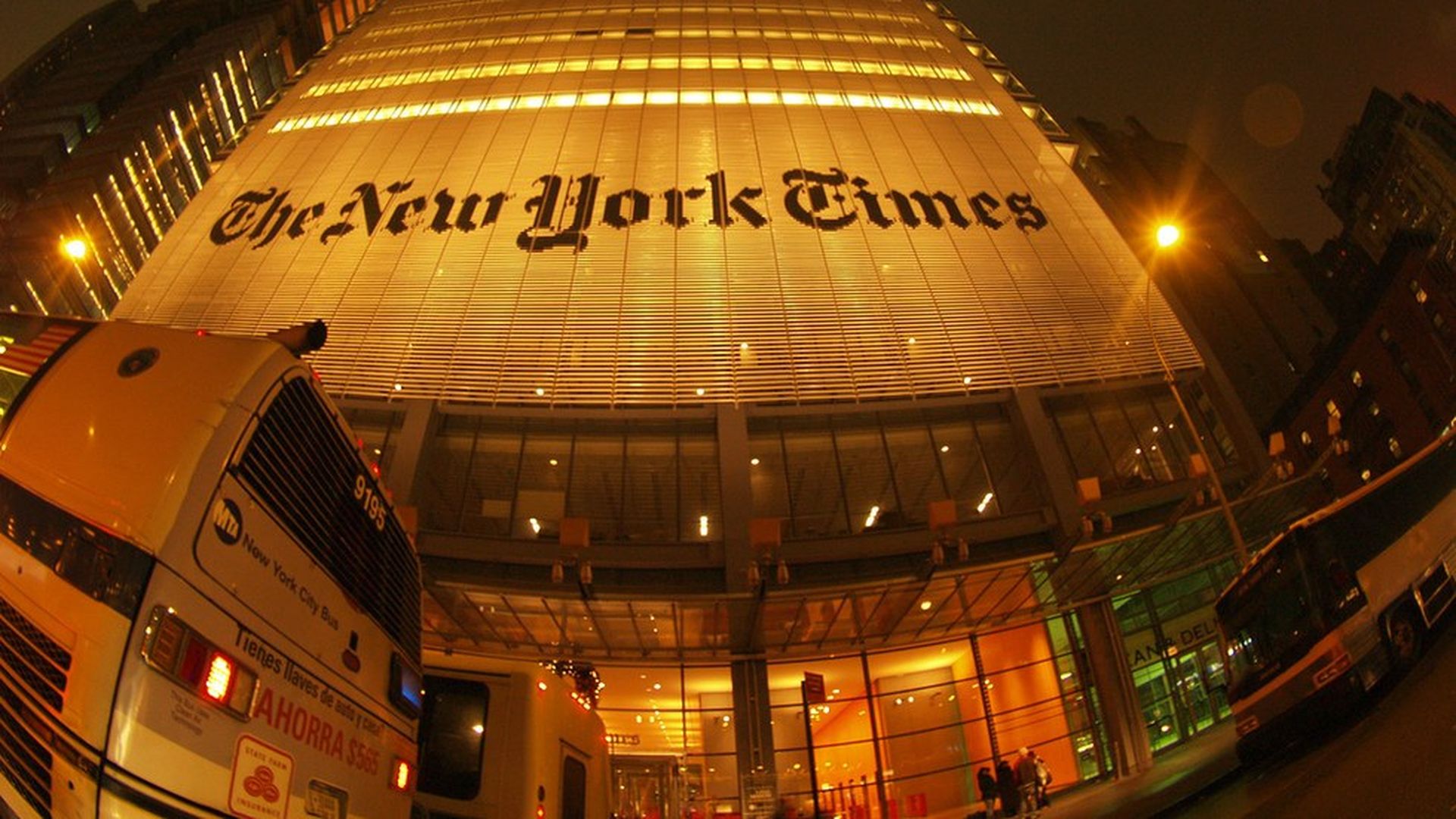 The New York Times published a report Tuesday outlining necessary changes to its reporting structure, staff and production process to increase their subscription base as print revenues decline and traditional digital ad dollars are increasingly monopolized by Google and Facebook.
Condense and visualize reporting:
Key takeaway: The Times says their reporting needs to be more visual, and their written work should include more diverse formats, like newsletters and alerts, that reflect the success of their concise briefings products. They also acknowledge a need to reinvent their features products and build an inclusive community for their readers.Our take: The report contradicts itself. It says that too much of its journalism is "dominated by long strings of text," yet the report itself is nearly 9,000 words.
Train and empower the staff:
Key takeaway: The company says it needs to "train and empower" current journalists to embrace new digital reporting formats and hire more outside journalists with skill sets capable of implementing the digital reporting changes outlined. They also noted the need hire experts to cover sophisticated topics, increase newsroom diversity and rework their freelance structure.
Our take: Staff changes are complicated under a news guild system. The News Guild of New York plays an active role in employee outreach and protection when reports like this are published at The Times, as they usually signify a round of layoffs or buyouts ahead. Moreover, The Times has faced lawsuits for supposedly pushing out minorities amid buyouts and layoffs as a result of restructuring business goals.
Streamline the production process:
Key Takeaway: The report says departments need to have a clear understanding of their vision and trackable goals should be set for all teams. The Times also says it needs to redefine success as a subscription-first business model across all departments, focus more on front-end editing instead of line editing and find ways to create synergy between the newsroom and product teams. Above all, the report states the obvious: They need to reduce the role print plays in their organizational and operational infrastructure.Our take: A sense of urgency shines through the timeline to make procedural changes. The report notes the need to change and adapt quickly to trends that will support its subscription-first model, and it doesn't seem as though leaders have a lot of time. Case-in-point: "We're no longer in a period when most coverage leaders have the luxury of "figuring it out" over multiple years."
Go deeper