NYT removing public editor role after 14 years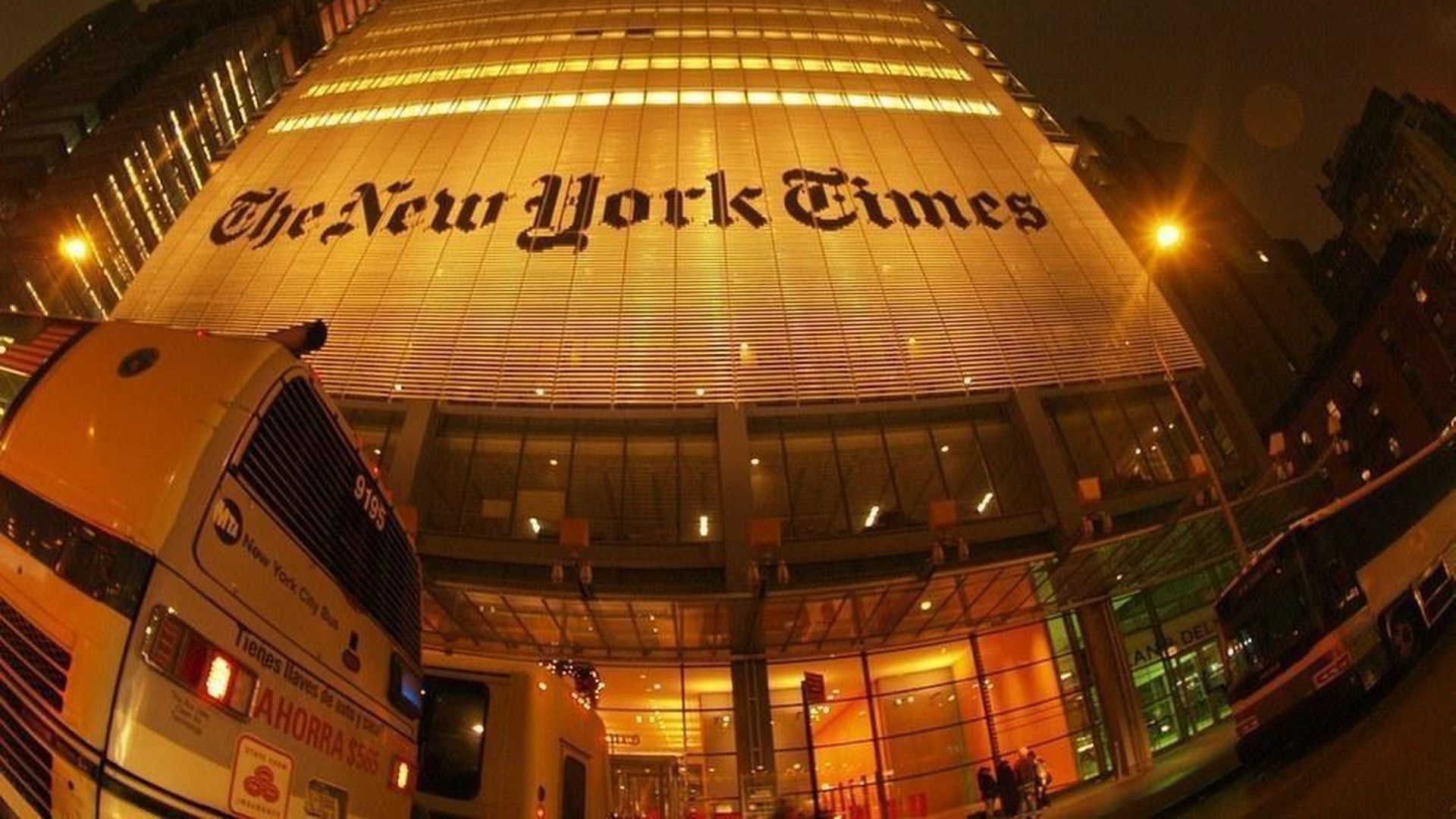 The New York Times is removing the highly-visible and often controversial role of public editor, the Times' CEO Mark Thompson announced in an internal memo sent to staff Wednesday. The role was initially created in 2003 in the wake of a plagiarism scandal and has since been filled by six people. The position is currently held by Liz Spayd, whose last day with the paper will be Friday.
Why it matters: As noted by Thompson in his memo, the role of an internal watchdog across many newsrooms has outgrown its original purpose due to the rise of alternative fact-checking outlets in the digital and social media age. While most major national papers had a public editor at some point, many have since removed the position, citing an outdated reason for its existence. The Washington Post, for example, removed the role of public ombudsman in 2013 in replace of a reader representative.
Update: In an article published later Wednesday, The Times says it will also offer buyouts to its newsroom employees, with the hope of peeling back the layers editing they've long championed as a part of its editorial process. This is part of a strategic direction that The Times announced earlier this year to do less with more and focus on digital innovation.
Go deeper