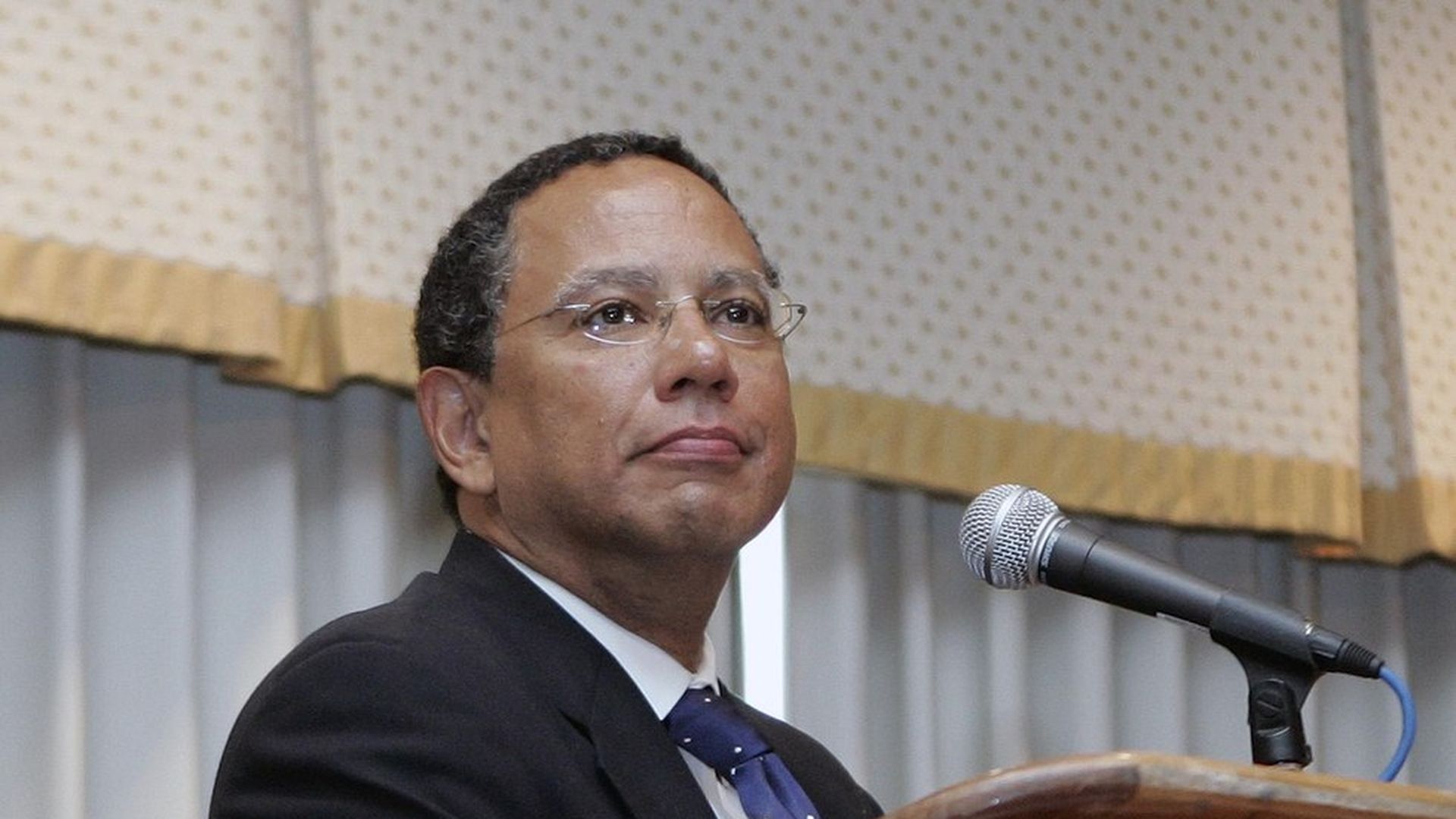 New York Times editor Dean Baquet said at the Code Conference in Rancho Palos Verdes, California that there are two simple reasons why there is so much leaking coming out of the Trump White House:
"A lot of the news is coming out because it's a White House in disarray," he said, explaining that the Trump administration still consists of 2-3 factions fighting for the ear of a president who came into office without fully formed policy positions.
Baquet also cited the deep dissatisfaction within the D.C. bureaucracy. "This administration is doing stuff that has upset the permanent government of Washington," he said, adding, "I don't think there is a conspiratorial meeting of people that want to take down Donald Trump."
The key stat: The Times has doubled the number of people full-time covering the White House to six, the most it has ever had. And, yes, he has tried to convince White House correspondent Maggie Haberman to sleep more. "I think it's an irresistible story. It's hard to get people to take time off."
More highlights from Baquet's conversion with Recode's Peter Kafka
On last year's election:
"I thought Hillary Clinton was going to win. So did the Trump campaign."
On the challenges facing journalism:
"The biggest crisis in American journalism is the crisis in local journalism. It's huge. I don't know what the model is for them."
The flip side:
"The left should do some soul searching too. The left as a rule does not want to hear thoughtful disagreement."
On why he plans to continue covering Trump's tweets:
"He's the president of the Untied States. Even if they are his late night thoughts or his early morning thoughts, they are his thoughts."
On what percentage of his newsroom voted for Hillary Clinton:
"I don't know and I would never ask. ... I do think our newsroom should be more diverse politically. All (big city) newsrooms if we are being honest lean left."
Go deeper