Now that they have a health care extension ...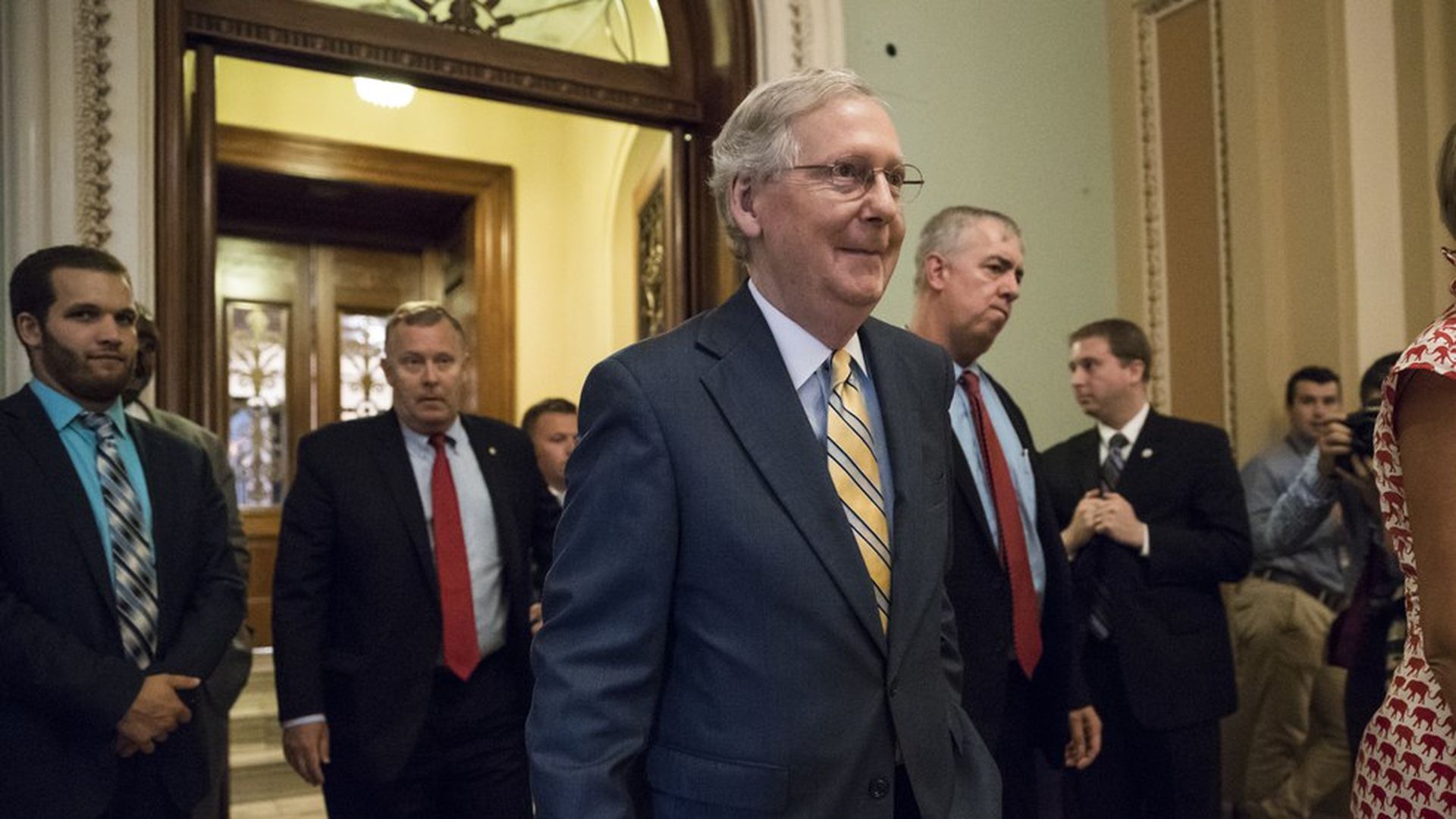 The Senate health care vote is off for at least a week, maybe more, as Republicans wait for John McCain to come back from surgery. That gives the bill's critics more time to put pressure on the moderate holdouts — and it's more time for damaging studies to come out.
But it also gives the Trump administration and GOP leaders more time to try to convince the moderates that the $70 billion they've added in "stabilization" money can take care of their concerns about Medicaid spending limits — though that pitch didn't go over so well with the governors at the National Governors Association meeting this weekend.
Here's what's going to change because of the delay, and what's not.
What's changing:
There won't be a Congressional Budget Office score of the revised bill today after all. In fact, a senior Senate GOP aide tells us it's "highly unlikely" we'll see a score this week at all.
Every day heightens the risk that one more Senate Republican will come out against the bill — or that an influential political leader like Nevada Gov. Brian Sandoval will, increasing the odds that Nevada Sen. Dean Heller will, too.
It also heightens the risk of another loud warning that the bill could have dire consequences — like the blunt Friday night letter from America's Health Insurance Plans and the Blue Cross Blue Shield Association that Sen. Ted Cruz's insurance deregulation provision would hurt people with pre-existing conditions. (Cruz has accused insurance companies of "maximizing their own subsidies at the expense of consumer choice.")
What's not:
Despite speculation that the delay will buy time for CBO to analyze Cruz's proposal, we're told that's unlikely too — because it could take weeks for the budget office to figure out its effects.
The Trump administration may be trying to convince the moderates that their concerns are being taken care of, but Senate GOP leaders may not have a lot of new arguments to make. They've already added $115 billion (including opioid money), and they're reminding the moderates they can't do much more without losing the conservatives.
The big-picture dynamic hasn't changed: Most of the major industry groups oppose the bill, and most conservative groups are still pressuring Republicans, including the moderates, to keep their repeal promises.
Liberal groups' protests are going ahead as planned, with "People's Filibuster" rallies outside the Capitol building today and tomorrow.
Go deeper