Not invited to administration Obamacare meeting: Treasury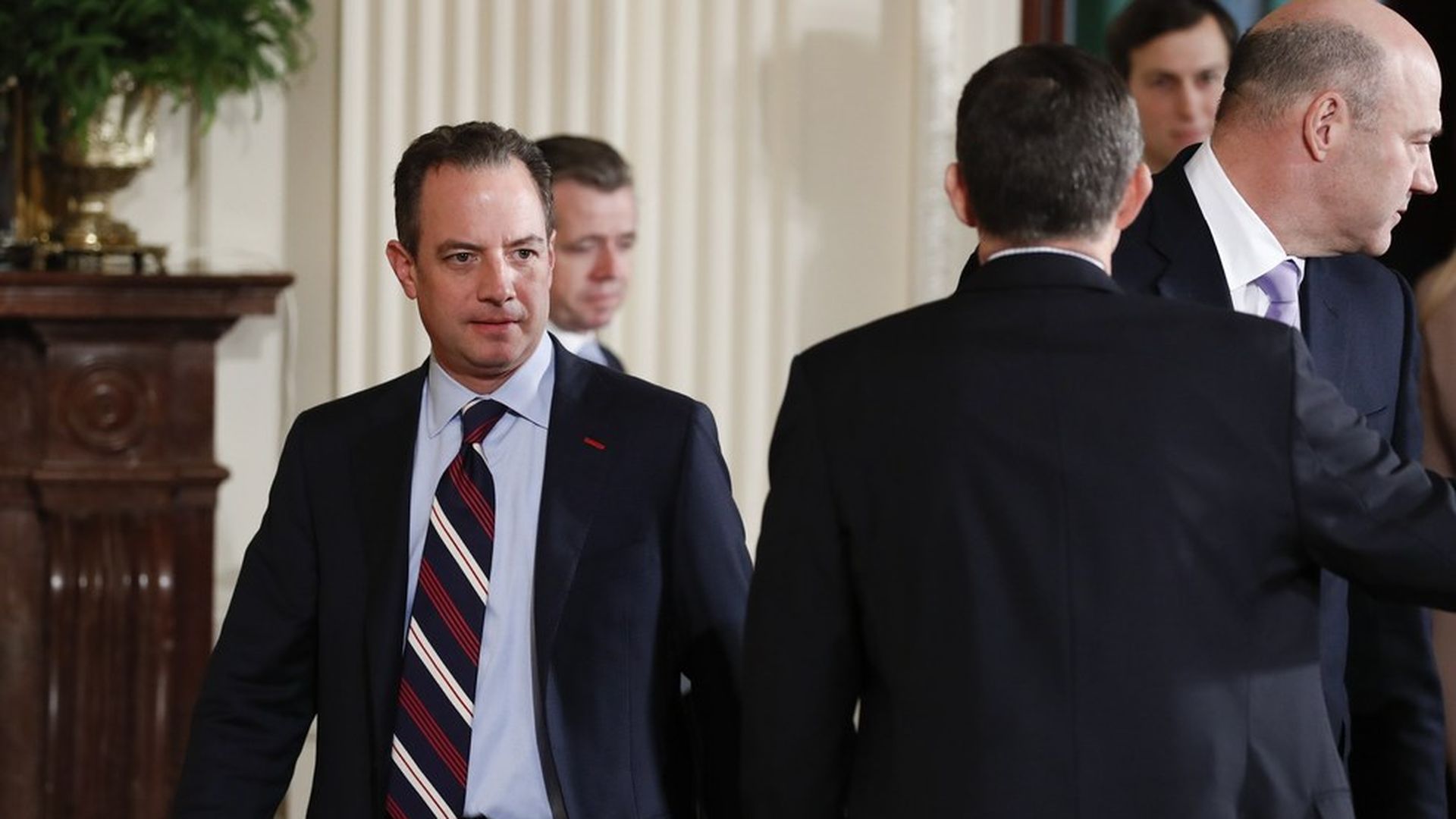 Members of the Trump administration got together on Sunday to talk about President Trump's plan to repeal and replace Obamacare — but a photo tweeted by White House chief of staff Reince Priebus doesn't show any Treasury Department officials at the table, despite the likelihood that the plan will involve big tax changes.
At the table were many members of the president's health care and policy teams, including Department of Health and Human Services Secretary Tom Price, yet-to-be confirmed Centers for Medicare and Medicaid Services head Seema Verma, and White House aide Stephen Miller.
But no one from the Treasury Department was there, and a source who heard about the snub from a White House economic adviser said the department feels shut out of the process. A White House spokesperson responded that while Treasury Secretary Steven Mnuchin "wasn't in attendance at this particular meeting, he is absolutely involved in the discussion of how best to repeal and replace Obamacare."
How weird is this? The person who relayed this conversation to me put it this way: "There's always tension between health policy folks and economic policy folks in any administration, but this is an entirely different level."
Why Treasury is hugely important to the health reform debate: It's Treasury's job to make and implement tax policy, and a key part of the emerging GOP replacement plan is a tax credit, which would be administered by Treasury. The GOP plan also is likely to include a cap on the tax break for employer-sponsored coverage benefits, which is also Treasury's jurisdiction. So it'd be problematic for the administration to make policy on either of these items without Treasury.
Why this matters: Health policy is enormously complicated to write and then actually implement. Thus, major players need to be working together every step of the way to avoid any potentially devastating consequences of badly written or badly implemented policy.
Go deeper