Not even Jeff Sessions is immune from Trump anger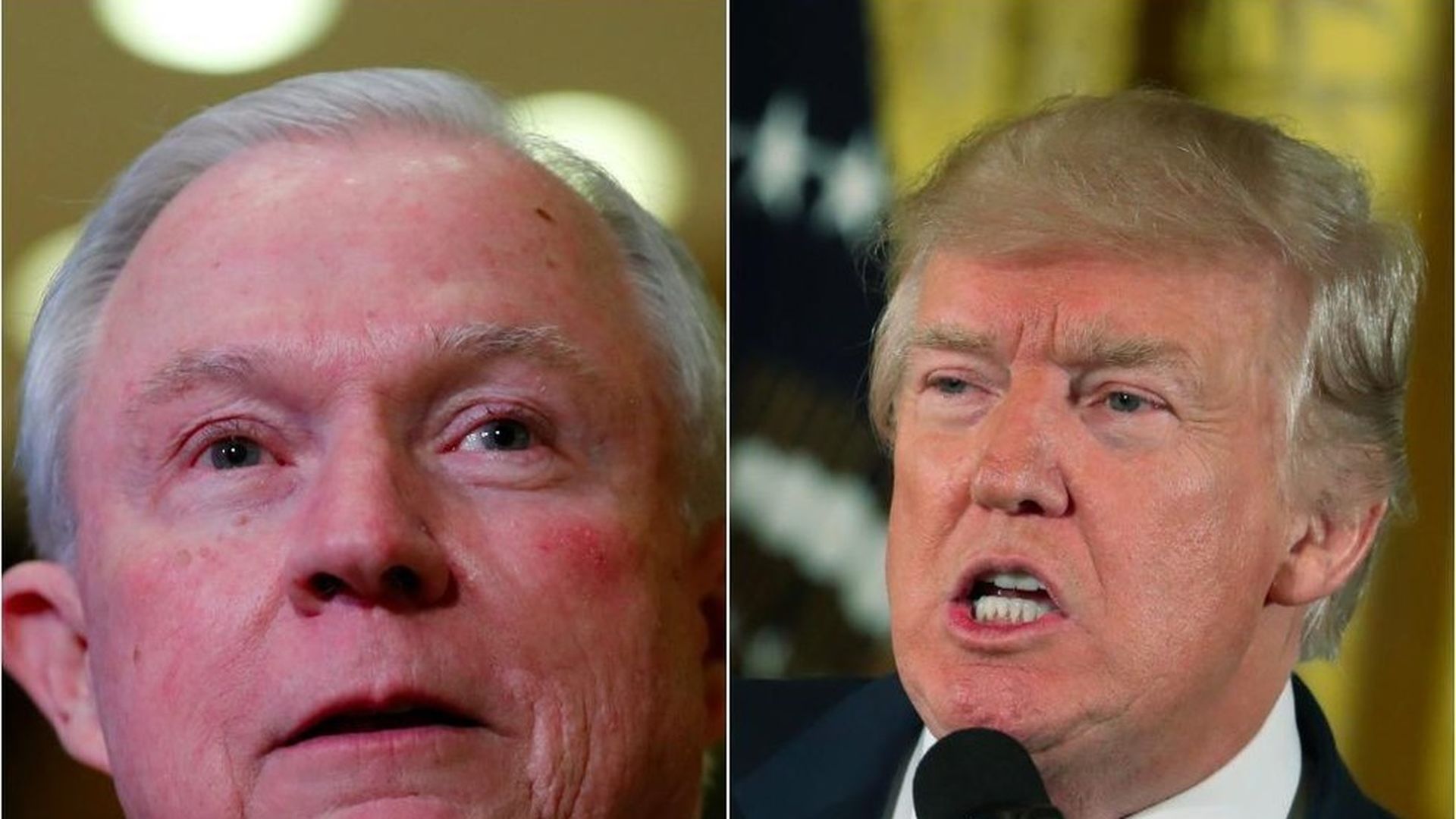 "Trump Sours on Sessions, Blaming Him for White House Troubles," by N.Y. Times' Peter Baker and Maggie Haberman:
"The discontent was on display on Monday in a series of stark early-morning postings on Twitter..."
"In private, the president's exasperation has been even sharper. He has intermittently fumed for months over Mr. Sessions's decision to recuse himself from the investigation into Russian meddling in last year's election ... In Mr. Trump's view, they said, it was that recusal that eventually led to the appointment of a special counsel who took over the investigation."
Get smart: "David B. Rivkin Jr., a lawyer who served in the White House and Justice Department under Presidents Ronald Reagan and George Bush, said Mr. Trump clearly looked at the [travel-ban] case from the lens of a businessman who did not get his money's worth."
Go deeper