North Korean threat rising rapidly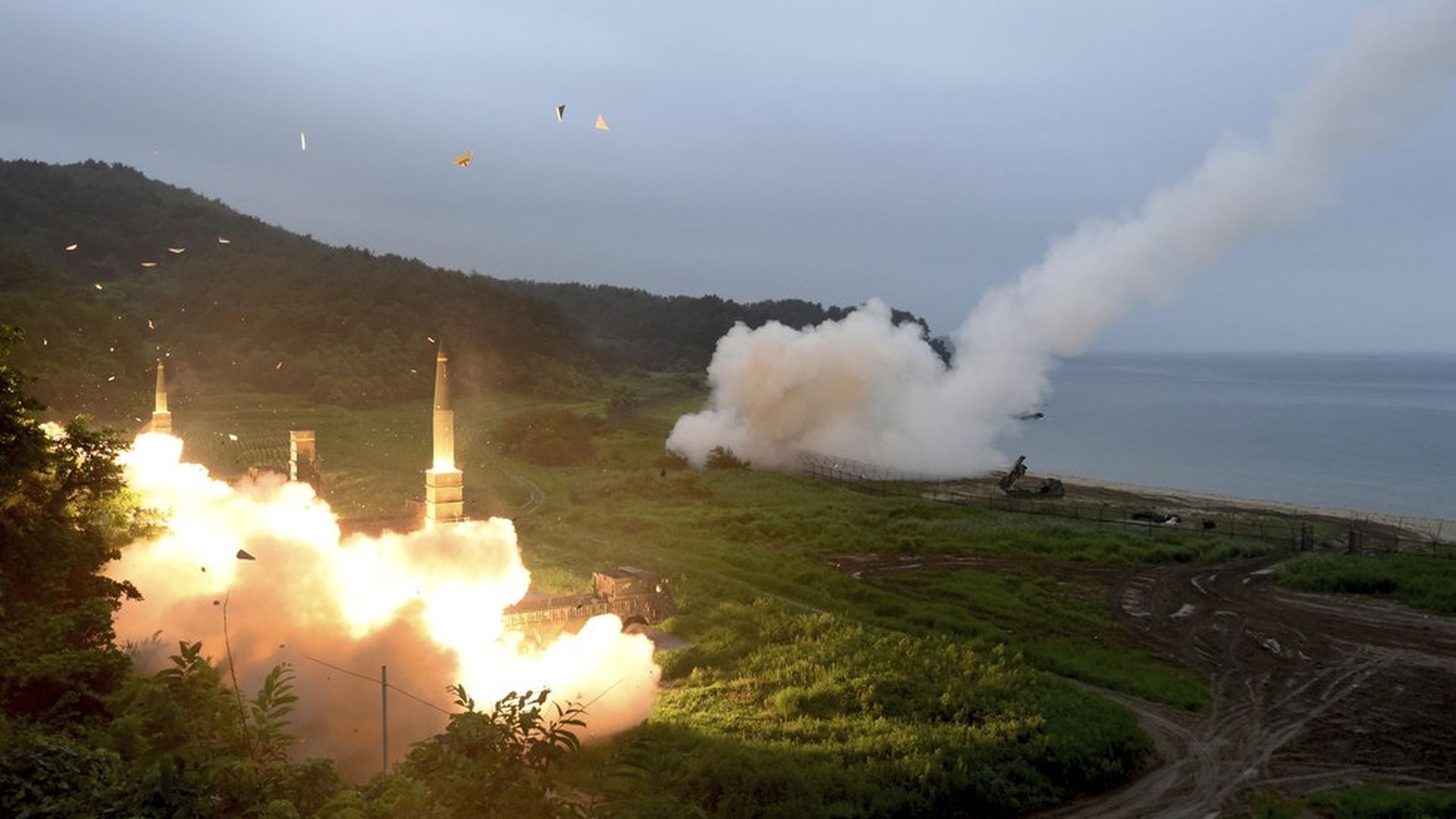 Despite certain distractions, you need to re-focus on what President Obama said would be President Trump's biggest immediate national-security worry: North Korea. This is one thing Obama said that Trump believes.
Amid the internal and external mayhem, I can tell you from my private conversations that the West Wing believes the danger is accelerating and escalating.
A senior administration official: "The threat has significantly worsened."
North Korea has now fired two intercontinental ballistic missiles in a month. The administration is skeptical of North Korea's new claim that that the "entire" U.S. mainland is now in range. But this weapon absolutely can hit L.A.
A lot of Trump's tweets signify nothing. But when he hit China last night for being insufficiently helpful in pressuring North Korea, it was calculated — and, we're told, a sign of an increasingly tough posture in the week ahead.
The pair of tweets: "I am very disappointed in China. Our foolish past leaders have allowed them to make hundreds of billions of dollars a year in trade, yet ... they do NOTHING for us with North Korea, just talk. We will no longer allow this to continue. China could easily solve this problem!"
Indispensable China watcher Bill Bishop reported last night in his free Sinocism newsletter: "Expect the US to announce another round of secondary sanctions, likely with more teeth and targeted at more important institutions and individuals than the last round."
And Bishop emails us: "Another round of incremental sanctions is unlikely to move Beijing from its usual response of calling for calm and talks. Grim and going to get grimmer."
What's next: Look for a combination of military, financial and diplomatic steps to show resolve and increase pressure on the regime...
South Korea, which had been reluctant to poke the bear, is newly interested in increasing its offensive capability.
Japan and South Korea are likely to be more receptive to joint action with the U.S.
And the U.S. can be expected to seek a new resolution from the U.N. Security Council.
Go deeper: "The Interpreter" column by Max Fisher on A8 of today's N.Y. Times, "North Korea's Nuclear Arms Sustain Drive for 'Final Victory'" ... Axios' Shannon Vavra on U.S. preps for attack.
Go deeper