North Korean soldier shot while defecting to South Korea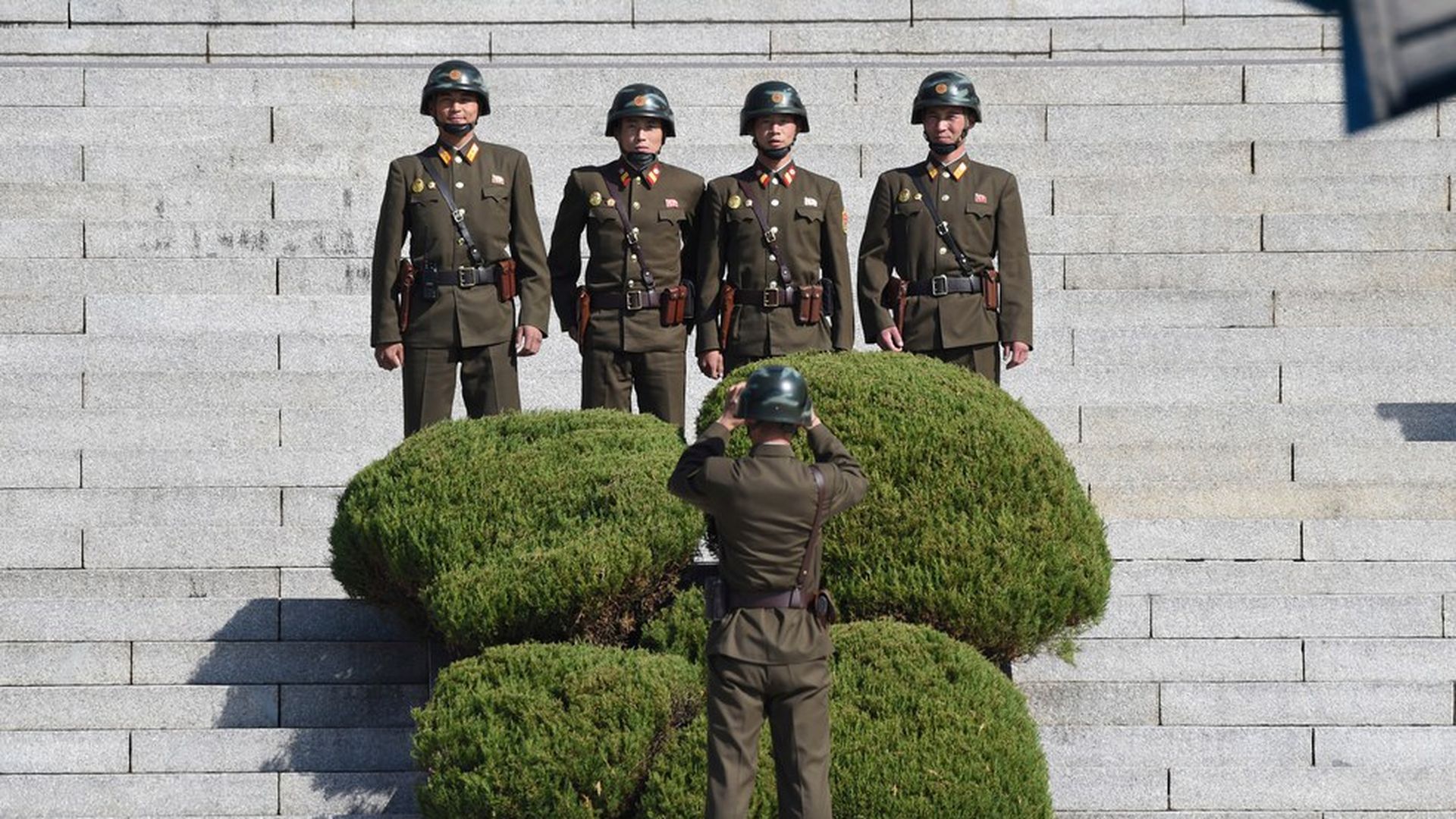 A North Korean soldier successfully defected to South Korea Monday with a gunshot wound, per Reuters. He defected by leaving his guard post and heading towards the Demilitarized Zone (DMZ) between the North and South, The Guardian reports.
Why it matters: This type of event can exacerbate current tension between the two nations. South Korea's military has upped its level of alertness following the event, but as of yet, there has been no official comment from North Korea.
What happened: According to South Korea's defense ministry, South Korean soldiers heard gunshots and then found the defector 50 meters south of the border village of Panmunjom. It wasn't immediately clear his reasoning for defecting or how serious his injuries were.
Rare event: These sorts of defections do not happen often because the soldiers selected to serve at the DMZ have usually demonstrated loyalty to the North Korean regime. One soldier from the North crossed the border through this same town in 1998. Two other soldiers have taken a similar course this year.
Go deeper