North Korean launch and White House warning come minutes apart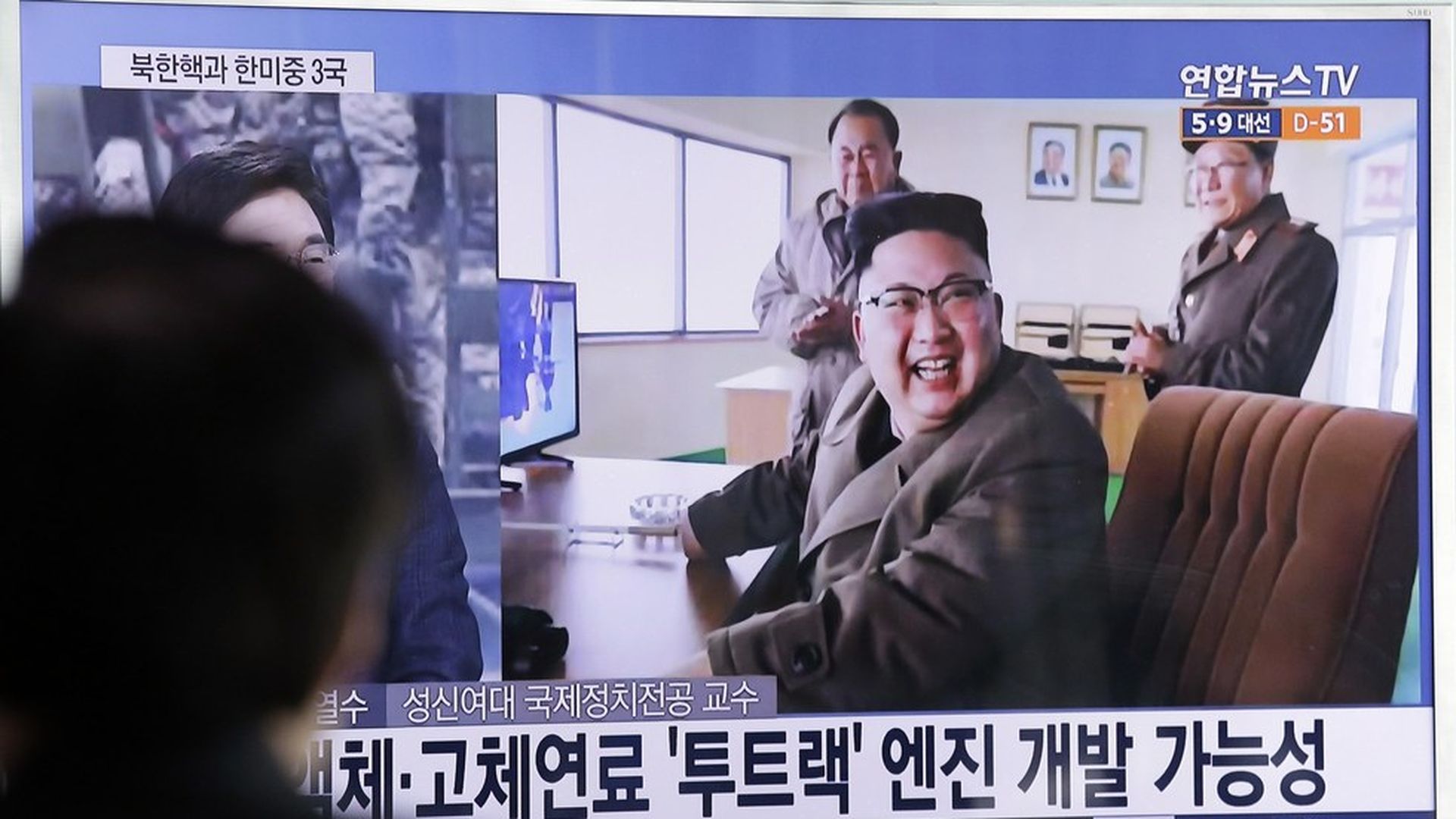 An apparent North Korean ballistic missile launch and a White House warning that "all options are on the table" with regard to North Korea came within minutes of one another and appear set to further ratchet up tensions between the two countries.
Two senior officials briefed reporters about North Korea in advance of the Chinese President's visit later this week, with one saying:
The clock has now run out and all options are on the table.
The chronology is unclear, but the warning came within minutes of North Korea firing what the US has confirmed was probably a ballistic missile into the East Sea. The DPRK fired it from the Tongchang-ri region, where a missile base is located, per Reuters, which also reports the launch came at 5:36PM ET.
Go deeper