North Korean defector: Kim Jong-un underestimates U.S. military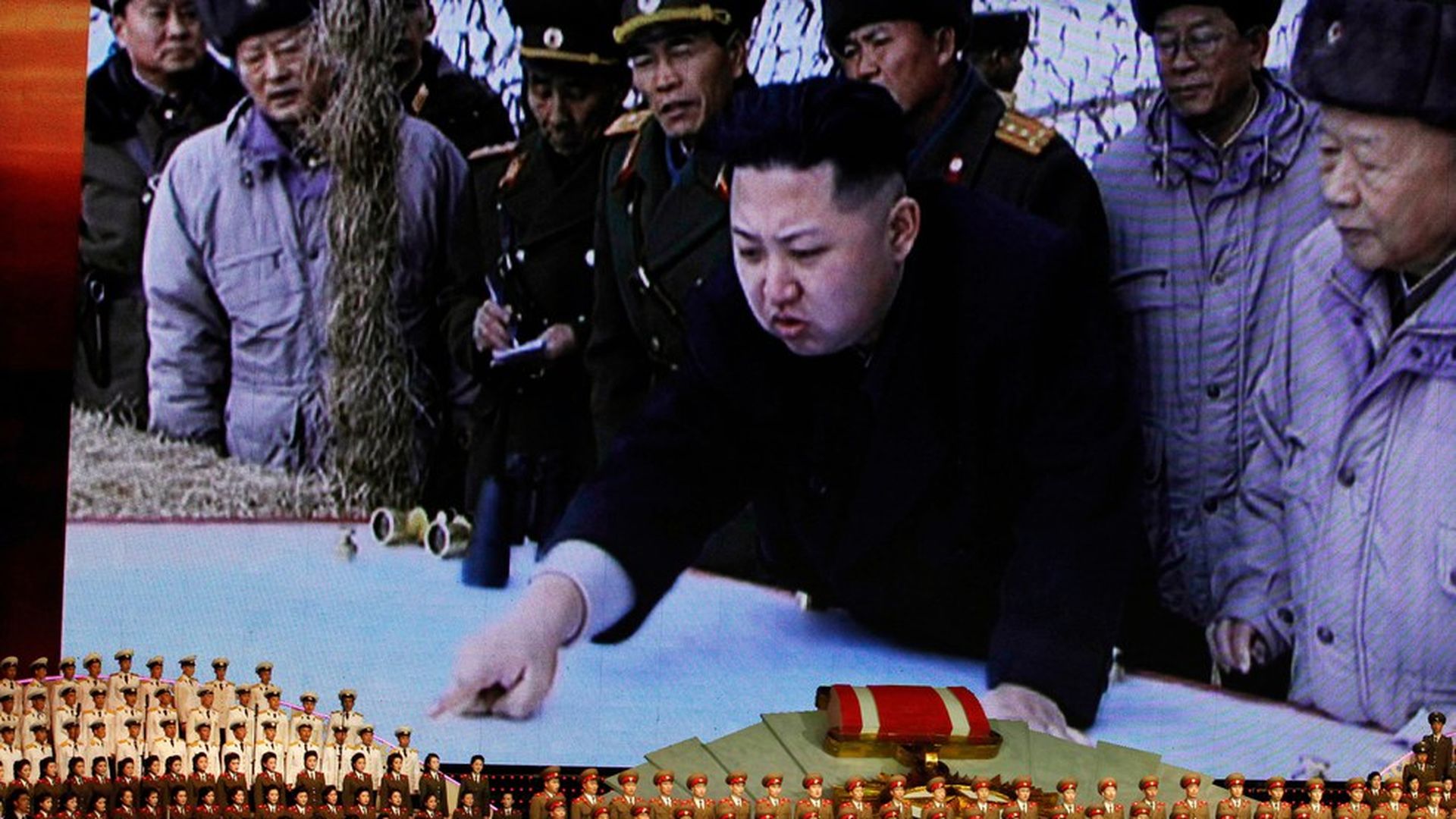 A former high-ranking North Korean diplomat and defector, Thae Yong-ho, said today that "Kim Jong-un is not fully aware of the strength and might of American military power." He was testifying before the House Foreign Affairs Committee about Kim's thoughts on ballistic missiles and how best to deal with the regime.
Why it matters: "Because of this misunderstanding Kim Jong-un genuinely believes he can break the sanctions regime apart," once he can convince the U.S. to accept North Korea's nuclear program, Thae said. But he emphasized that military force cannot be the first answer to the security dilemma on the Korean peninsula and said that "it is necessary to reconsider whether we have tried all non-military options…before we decide [a] military [option]…is all that is left."
Kim Jong-un thinks he can maintain regional influence "by being able to credibly threaten the United States with nuclear weapons," per Thae.
Two questions lawmakers are asking:
What should the U.S. be pressing Beijing on with regards to North Korea? The short answer from Thae: Allowing defectors to stay or go to South Korea and not sending North Koreans back to the North.
Would Kim Jong-un accept a freeze of the nuclear program? Thae expressed that there is likely nothing that the U.S. has that North Korea would want enough to stop its nuclear program.
Go deeper