North Korea launches another missile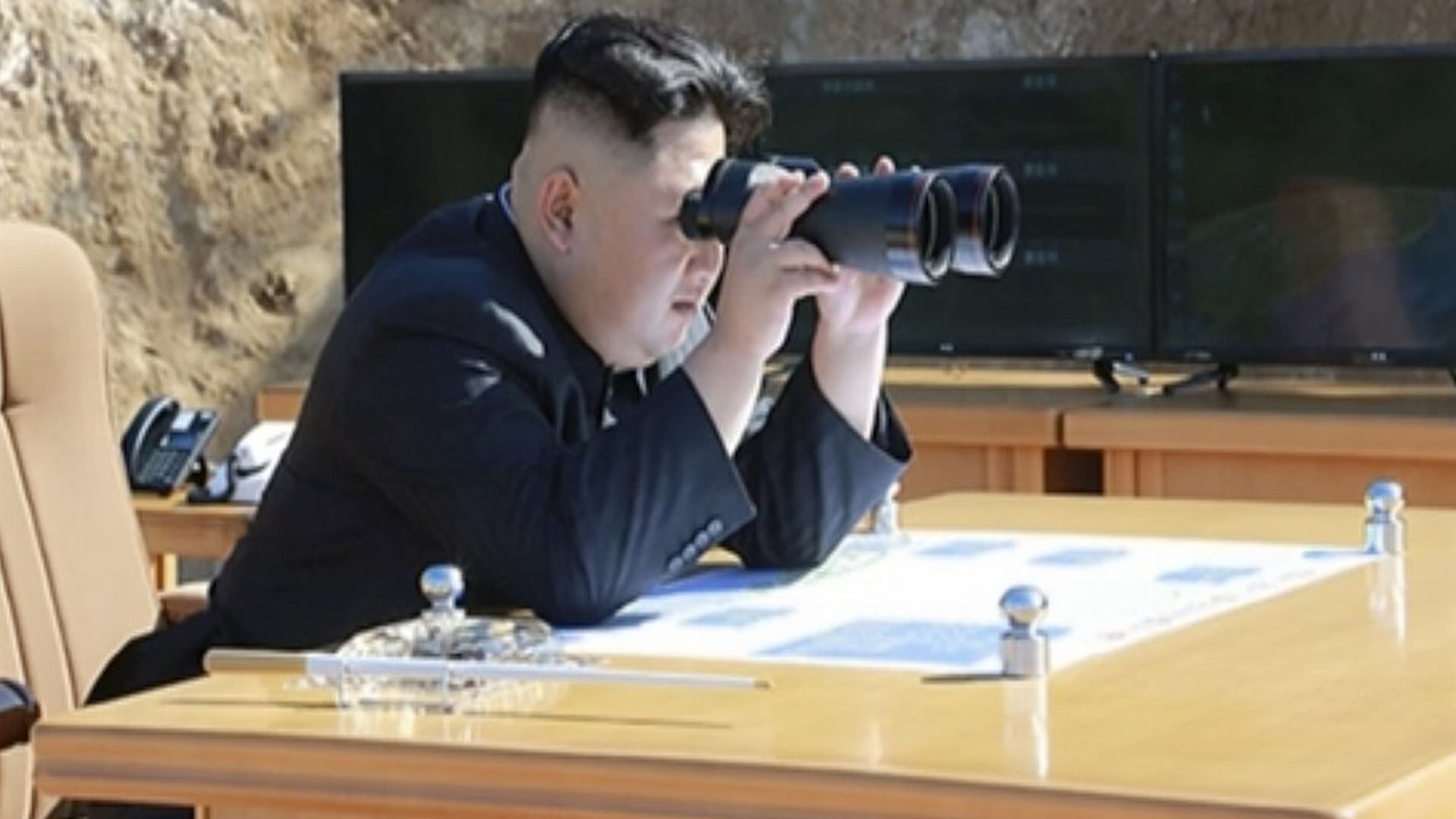 Japan's Chief Cabinet Secretary Yoshihide Suga told reporters North Korea launched a missile that flew for 45 minutes Friday, CNN reports, and Pentagon spokesperson Capt. Jeff Davis told Axios the DOD has assessed that the missile was an intercontinental ballistic missile, which flew 1,000 km before landing in The Sea of Japan.
Context: The flight time of this missile is longer than usual. The editor of The Nonproliferation Review, Josh Pollack, told Axios that "45 minutes is a very long time, longer even than the first ICBM test on July 4," which reportedly flew for 37 minutes.
The U.S. government has reportedly been expecting North Korea to launch a test, based on U.S. spy agencies observations.
Note: When the U.S. tests its missile defense system, THAAD, this weekend, don't be surprised. The Coast Guard announced it would be testing it then, per the AP.
Update: To show force in response, the U.S. and South Korea fired a live fire missile test into territorial waters along South Korea's east coast, CNN reports.
Go deeper