North Korea launch could raise odds of preventive strike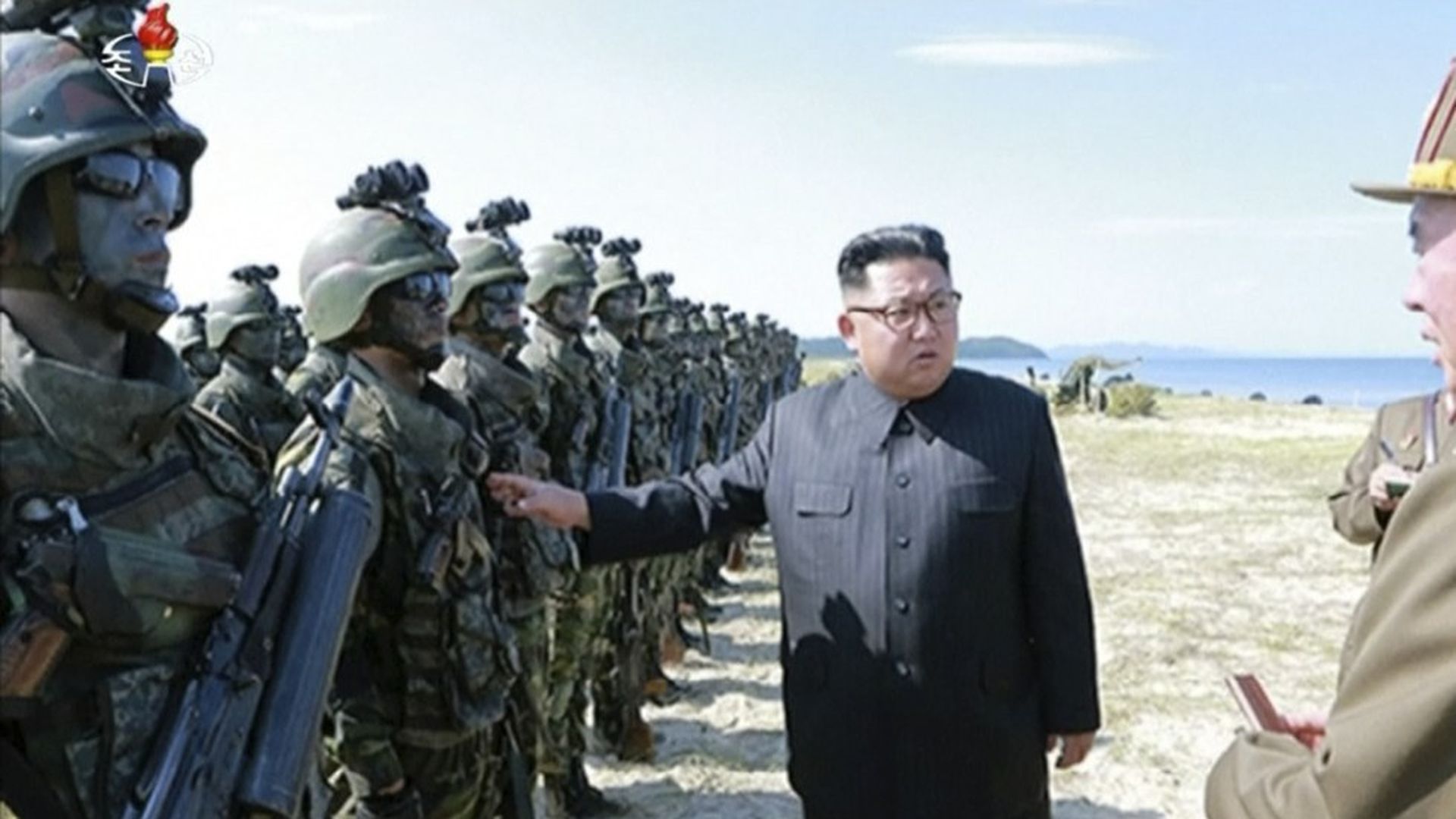 With America rightly focused on the epic catastrophe in Texas, North Korea brazenly violated the sovereignty of Japan by firing a midrange ballistic missile, designed to carry a nuclear payload, over Japan and into the Pacific Ocean.
Investors were rattled; global stocks fell this morning.
White House statement this morning: "Threatening and destabilizing actions only increase the North Korean regime's isolation in the region and among all nations of the world. All options are on the table."
AP says the launch was "likely the longest ever from the North — over the territory of a close U.S. ally [and sending] a clear message of defiance."
The N.Y. Times calls it "a direct challenge to Mr. Trump."
CFR President Richard Haass, author of the sadly apt "A World in Disarray," tweeted that the launch "will stimulate missile defense buildup as well as intensify consideration of preventive military action."
How to think about it ... Two experts email me:
Richard Haass I: "The fact that NK took the provocative step of launching a missile over Japan raises the possibility that it cannot be assumed to act responsibly vis-a-vis anyone, including ourselves. Such an assumption is essential if we are to place our faith in deterrence. If we cannot make such an assumption, and if arms control fails to deliver, then a preventive strike becomes a serious option, notwithstanding its high risks and potential costs."
Richard Haass II: "The fact that NK keeps testing with no let-up [shows] there is little to no chance it will give up its nuclear weapons and missiles; the only question to me is whether it might agree to some sort of cap or ceiling."
Ian Bremmer, president and founder of Eurasia Group (in his signature style): "china knows that trump has been pushing for tariffs/trade war despite their recent improvements in cooperation on north korea ... so it's hard to see beijing taking a much harder line here."
Ian Bremmer II: "few believe the us has a credible military option vs north korea. but us relations with china are set to deteriorate significantly. and a blow up with north korea will help bring that about."
Go deeper:
"The Deterrence War" — AP's Eric Talmadge: "Conventional knowledge says that if North Korea were ever to use its nuclear weapons, it would be an act of suicide. But brace yourself for what deterrence experts call the 'theory of victory.' To many who have studied how nuclear strategies actually work, it's conceivable Pyongyang could launch its nukes and still survive. Its most recent missile test suggests again it's racing to prepare itself to do just that — but only if forced into a corner."
Ned Price, a National Security Council spokesman in the Obama administration, argues for Foreign Policy ("Trump's Nuclear Crisis Was Of His Own Making") that Trump's "fire and fury" threat provoked "an entirely manufactured crisis magnified by an irrational response from an American president eager to display bravado and bluster on the world stage."
Catch up quick with Axios' Shannon Vavra.
Go deeper