North Korea calls off Guam threat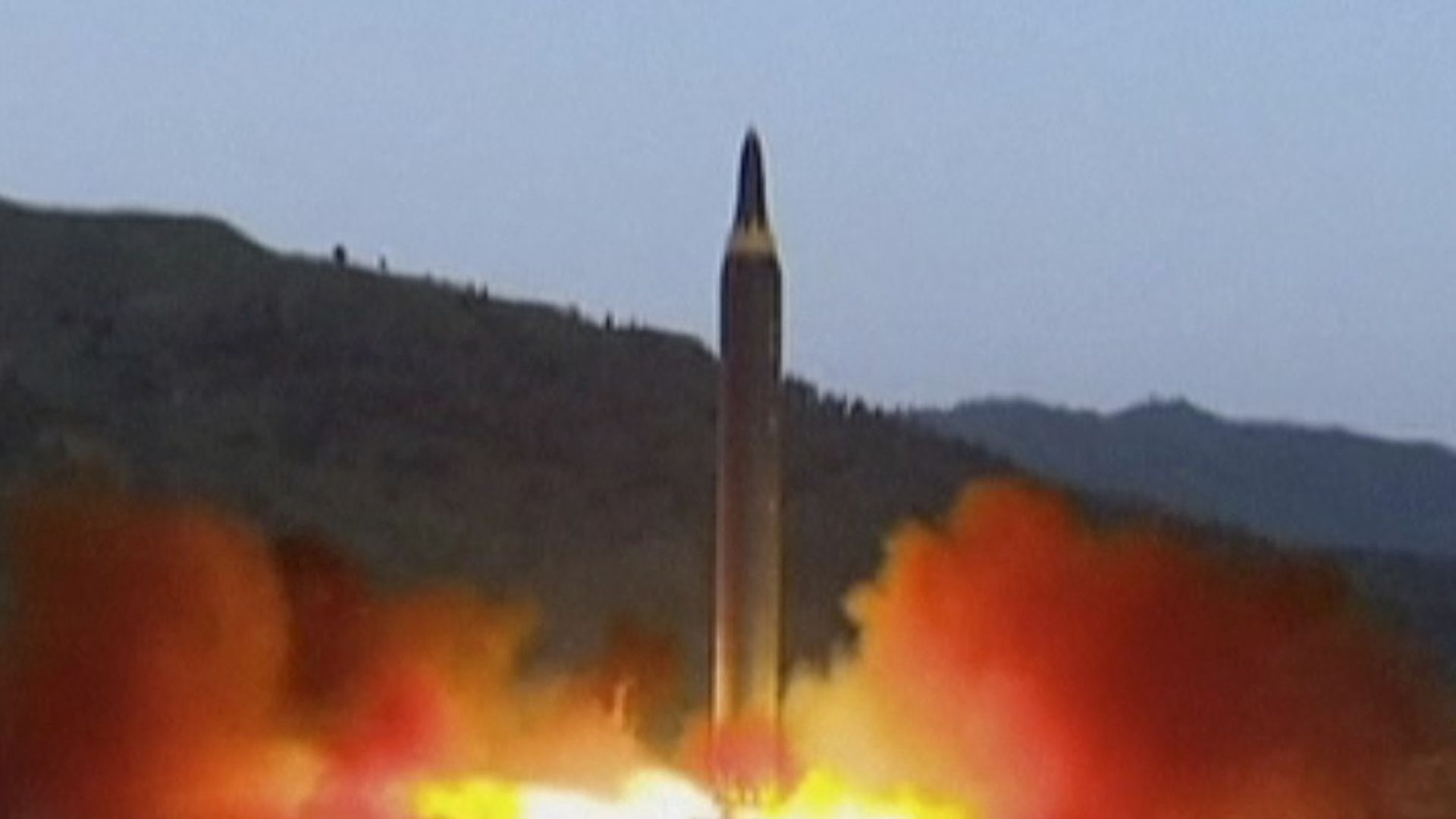 North Korean state media reports that Kim Jong Un is backing off from his threat to launch missiles at Guam, a U.S. territory, per the WSJ. He decided to call it off after he visited a military command post and looked over a military plan his senior officers presented him.
Get smart: Waheguru Pal Singh Sidhu, a visiting clinical assistant professor of Global Affairs within the NYU SPS Center for Global Affairs who's an expert on North Korea, told Axios earlier today that he didn't expect North Korea to follow through on Guam because North Koreans are the "masters of evoking threats. They're trying to match Trump word for word."
This comes after a tension-filled week in which Trump said he would rain down "fire and fury" on North Korea if it threatened the U.S. again and in which the North threatened to launch missiles at Guam.
What to watch: Kim could change his mind "if the Yankees persist in their extremely dangerous reckless actions," North Korean state media warned.
Go deeper