Nigel Farage: May's weakness was not believing in Brexit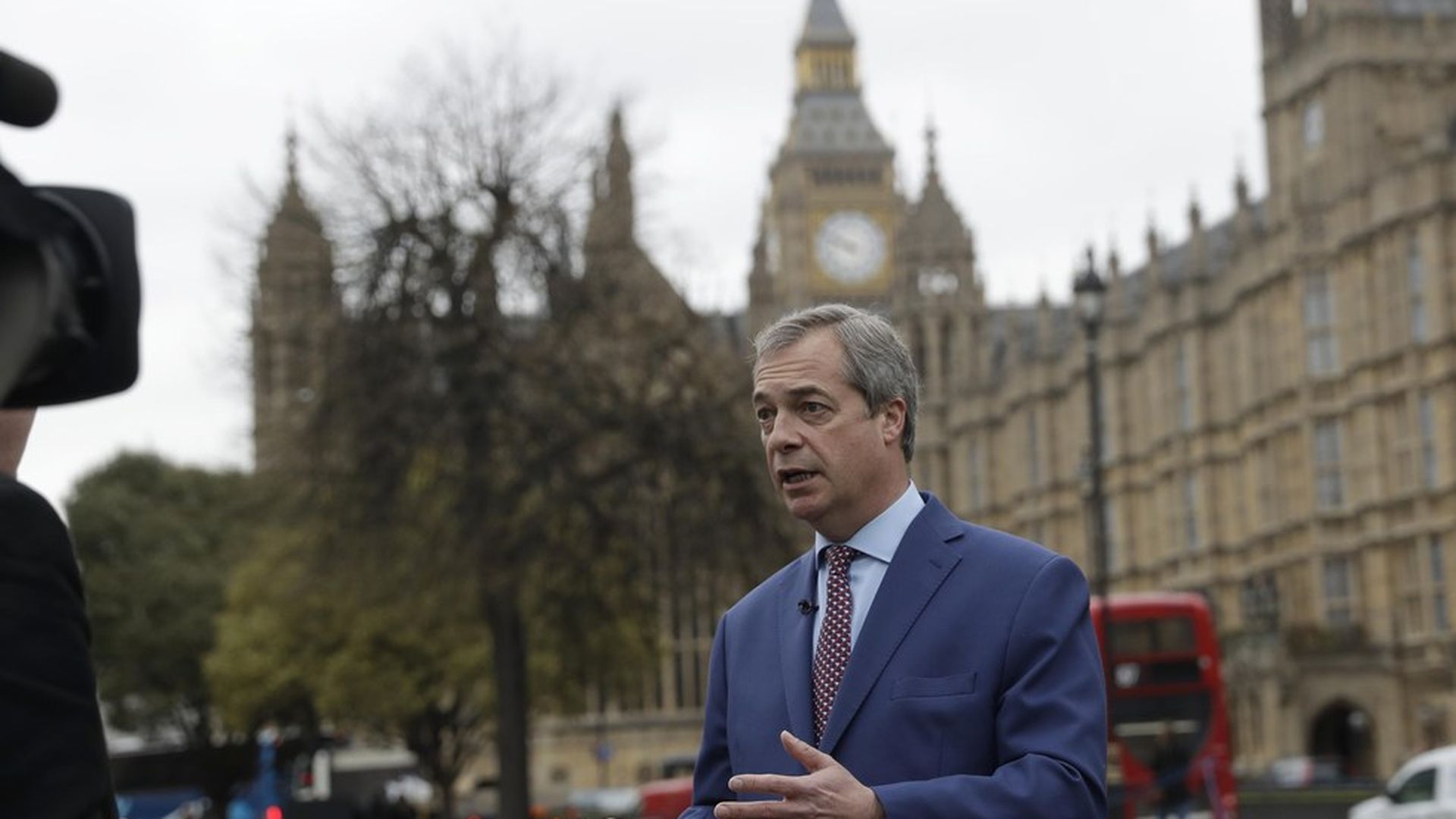 Nigel Farage says Theresa May's days as prime minister are numbered after her Conservative Party's shocking losses in the United Kingdom's snap elections.
May is "severely weakened" by the snap election results, Farage told Axios. "I doubt she'll stay leader."
"The problem was she didn't believe in" Brexit, and "comes across as totally insincere" since she had to represent the people who voted to leave the EU. Farage says May "damaged herself and potentially the Brexit" process. ( EU leaders are indeed concerned Brexit talks, which were set to start June 19, may be pushed back or eventually fail.)
Who he thinks would step up to fill May's place: Boris Johnson, the foreign secretary who lost out to May last year, or David Davis, the Brexit Secretary.
On whether Trump had an impact on the election: "None whatsoever. It was a popularity contest" between May and Labour leader Jeremy Corbyn.
Go deeper