NFL begins 'digital transformation'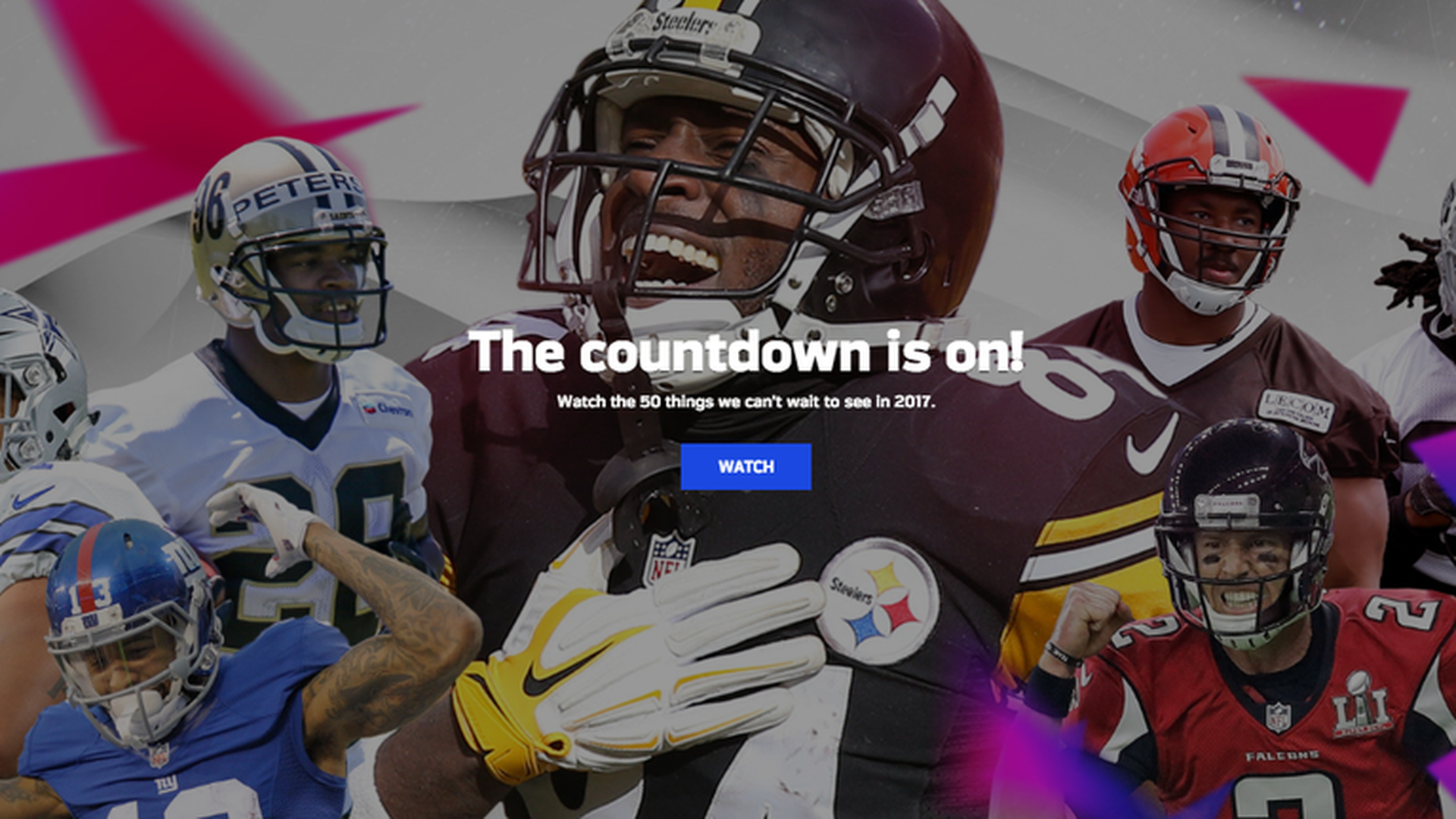 NFL Digital Media has relaunched NFL.com as a part of a league-wide digital transformation. In a statement, the NFL says that today's relaunch is "just the beginning" of its digital transformation that will extend to streaming and social updates throughout the 2017-2018 season.
Why it matters: Jennifer Leung, Director of Product at NFL Digital Media, says the transformation seeks to accomplish two main goals:
Revamp the fan experience: Use better measurement, analytics and search/discovery tools to connect with fans, and deliver more fan-based, team-based content.
Make it easier to access live games and game highlights: Provide simpler access to livestreams on the site and on mobile and work with internet providers on streamlining packages so subscribers can easily access content anywhere.
Go deeper: Leung says reconciling distribution rights is "the biggest challenge" for the League digitally right now, which makes sense given that the landscape is shifting quickly from traditional linear TV to digital. Still, their focus is on streamlining the fan experience, to ensure viewers can watch and follow games on any device. Leaders within the League have different opinions on what the distribution landscape looks like:
New England Patriots owner Robert Kraft on June 23: "There has been a dramatic shift … This year we're with Amazon and for us the future is OTT [streaming services.}"
NFL Commissioner Roger Goodell on July 19: "We believe broadcast TV's best days are still ahead."
Go deeper