Ne​xt up in ​House: health insurance across state lines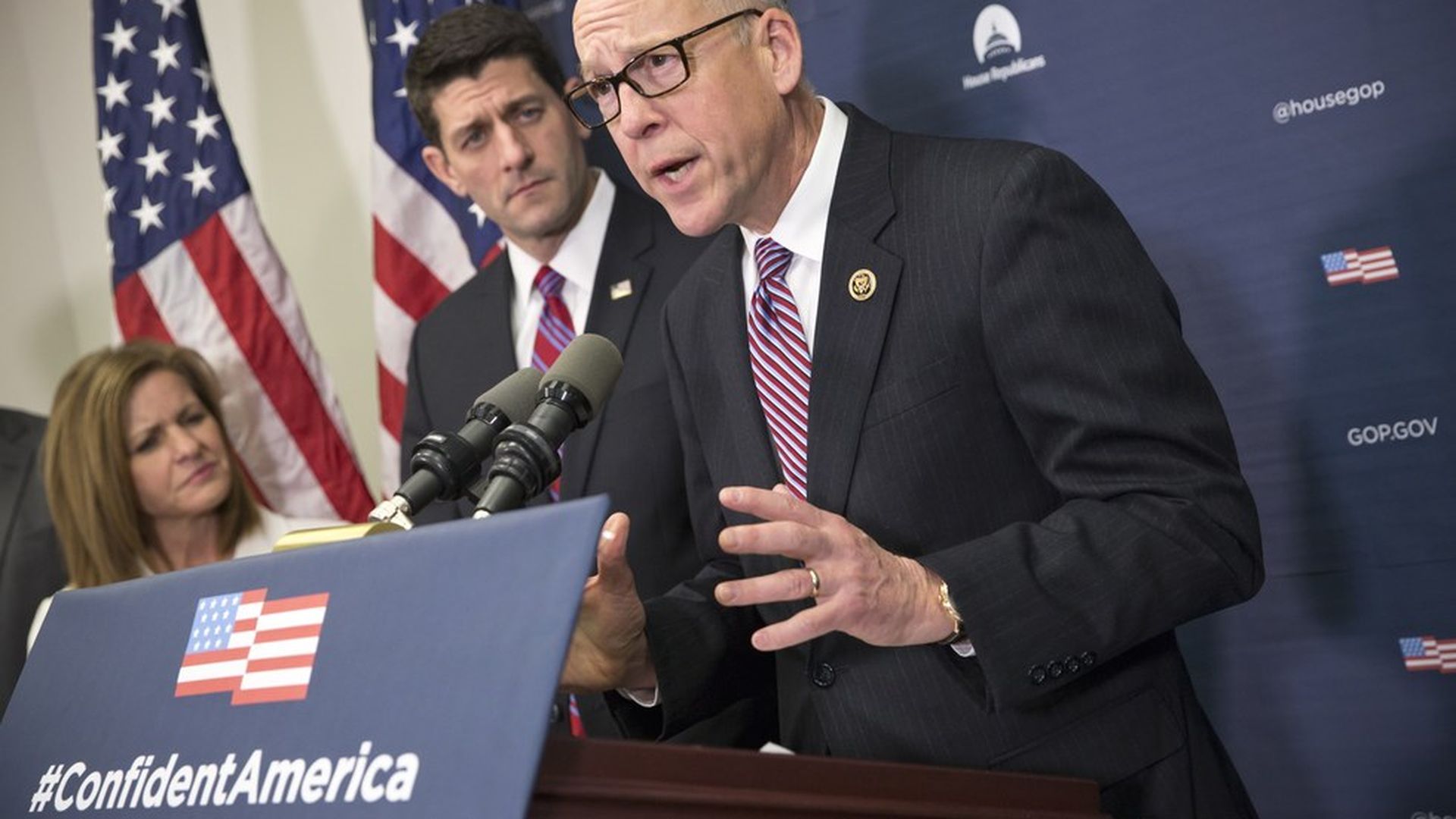 House Energy and Commerce Committee chairman Greg Walden is teeing up one of the next bills in the Republicans' "Phase 3" of replacing Obamacare: selling health insurance across state lines. The health subcommittee is preparing to hold a hearing on the idea in the next few weeks, probably before the Easter recess, a committee aide tells Axios. Rep. Marsha Blackburn's bill to allow people to buy health insurance from other states will likely be part of the discussion.
"After my meetings with President Trump, Vice President Pence, and many members of the House Republican Conference, the Energy and Commerce Committee will begin examining a series of thoughtful policies to rebuild our health care system," Walden said in a statement. The goal of the hearing, he said, will be to "determine the best steps Congress can take to promote more affordable insurance options for consumers across state lines."
Why it matters: The idea has been a standard part of most Republican health care plans for decades, as a way to let people buy cheaper plans that may not have to comply with all of a states' benefit mandates. It's also a big priority for President Trump, who campaigned on it, though Democrats warn that it would lead to a "race to the bottom" by encouraging skimpy coverage. House Speaker Paul Ryan has said he wants the idea to move ahead on a separate track, since it can't be included in the budget "reconciliation" bill that's being used for Obamacare repeal.
Go deeper