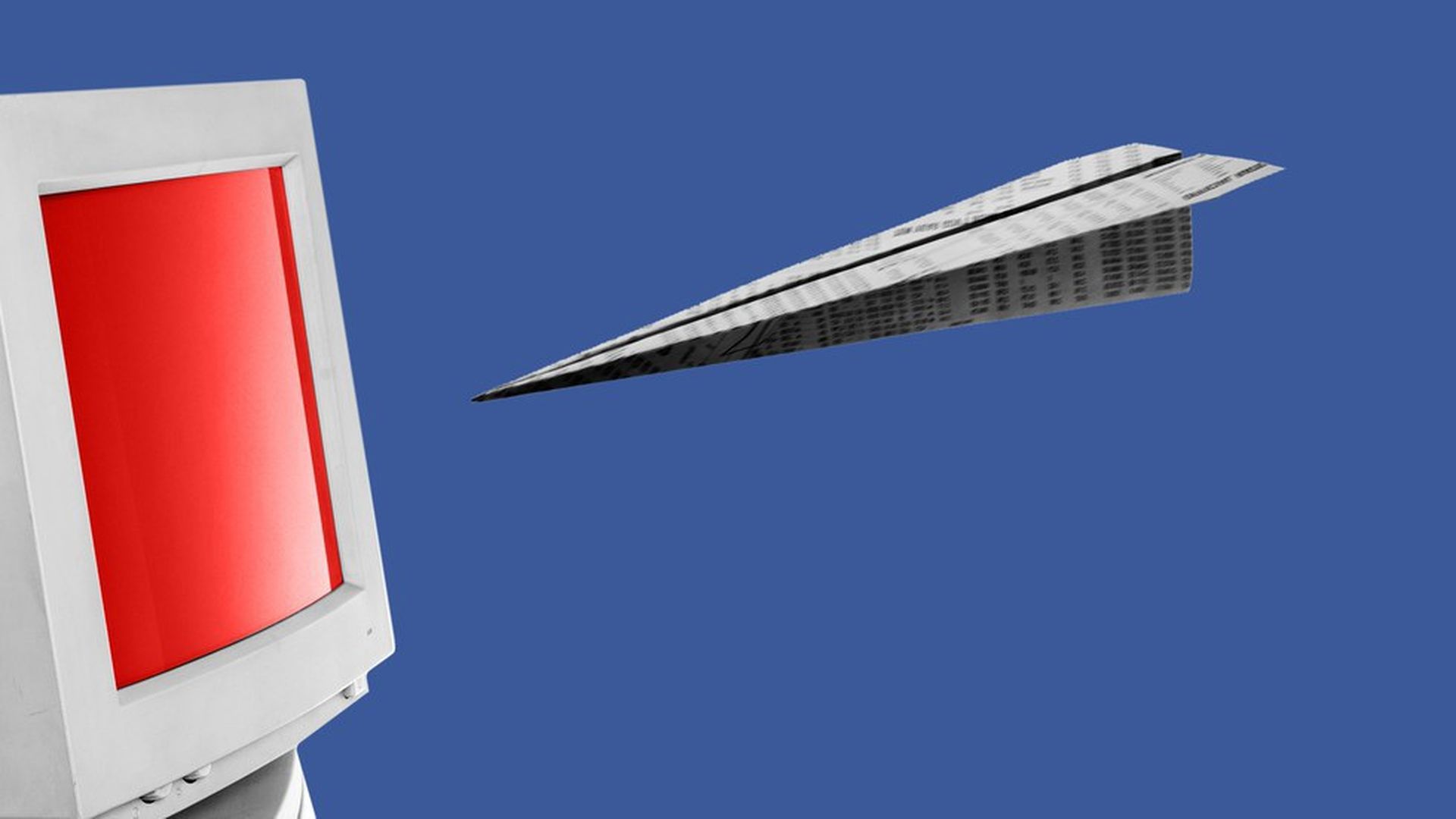 The Local Media Consortium is firing back at the National Media Alliance for its op-ed calling for collective government action against the Google and Facebook duopoly, saying it views the tech industry "as partners, not adversaries."
The consortium represents dozens of local papers and media companies, like The Seattle Times, The McClatchy Company and Cox Media Group,
The leader of the group, Rusty Coats, argues in a letter to their membership that News Media Alliance, which represents bigger papers like The New York Times and Wall Street Journal, ignores their work forging essential partnerships with tech companies and demonstrates "a lack of knowledge" for the tens of millions of dollars that they've netted in partnering with Google.
Google's response to both sides has remained the same: "We want to help news publishers succeed as they transition to digital."
Go deeper