New White House mentality: "It's us against the world"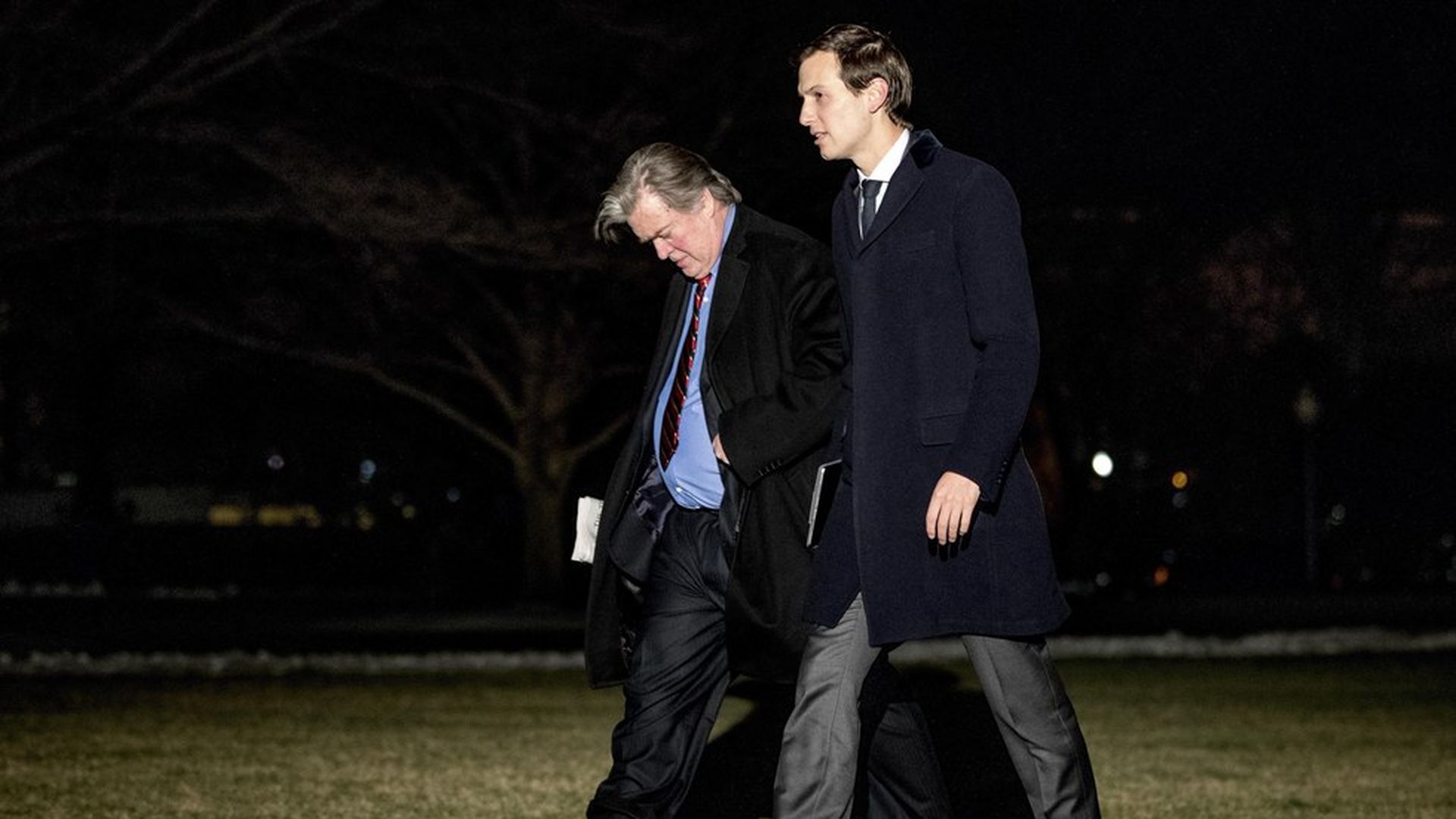 With the long-anticipated West Wing shakeup finally under way, President Trump's skittish staff claims it is rallying around a new mentality: "It's us against the world," a White House source told Axios' Jonathan Swan.
Of course, that's until someone gets the boot, or the next crisis hits. But with Trump back from his overseas trip, crisis is shifting the power dynamics a bit:
A source close to Steve Bannon told Swan that the strategist has his mojo back: "He's talking like he's giving orders again. … This is the [stuff] we love — being under attack."
Even Bannon and Jared Kushner, who have been in open warfare for months, were working together to fashion the crisis-response apparatus. Nothing unites like crisis!
Sound smart: Michael Cohen, a longtime lawyer for the president, has gotten a Russia-related document request from congressional investigators. He's declining, calling it a "total fishing expedition."
But that's the problem: That's what investigators do. And that makes six people close to Trump who are under the microscope of investigators.
This story was first published in Axios PM. 1-click to subscribe.
Go deeper