New laptop inspections coming for U.S.-bound flights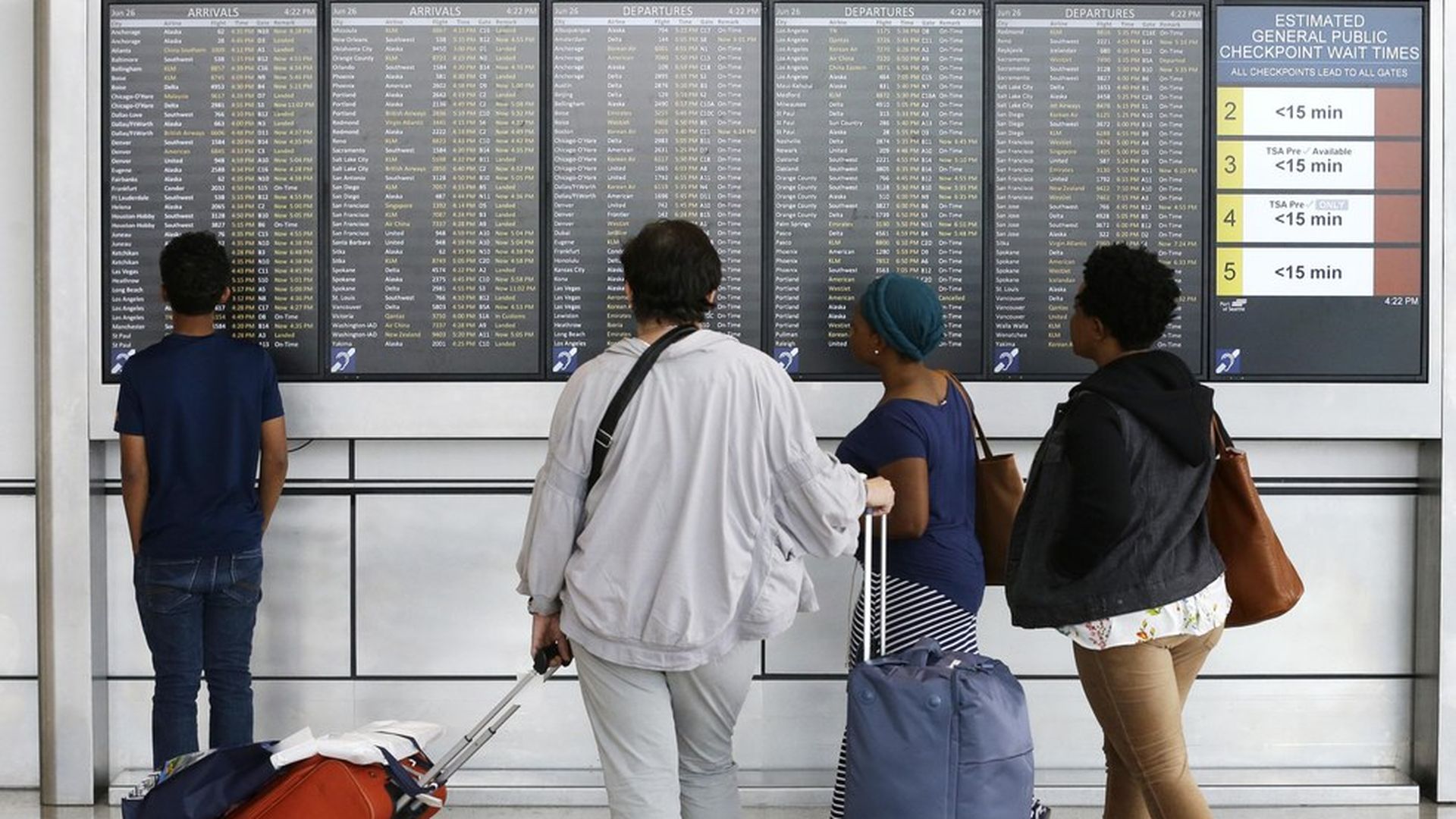 Additional screening will soon be required before personal electronic devices (PEDs) larger than cell phones can be carried on to U.S.-bound flights, senior Department of Homeland Security officials announced Wednesday. The TSA and the State Department will also be involved in implementation.
The need for more security comes from the fact that terrorists continue to look at attacking commercial airlines as the "crown jewel," and are exploring new ways to conceal devices, DHS Secretary John Kelly said at the CNAS conference.
Why it matters: This move could have major commercial implications, but Kelly is pressing ahead because he places aviation in general, and the ability of terrorists to turn laptops into explosive devices in particular, at the top of his list of security concerns.
What to expect: As one senior DHS official put it, "if the PEDs [larger than a cellphone] are screened, they can fly. If they are not screened, they cannot fly." The officials would not discuss what the enhanced screenings will look like exactly, but added that DHS is calling for the use of next generation screening methods as well as K-9 assets. DHS is encouraging more airports to become pre-screening locations, which allows passengers to go through Customs and border security before boarding flights to the U.S., Kelly said.
If airline carriers choose to not implement these changes, the U.S. could suspend their flights to the U.S. and could not allow PEDs larger than cell phones on board at all. One DHS official said he believes every airport in the world would be able to implement these changes, however. The changes will affect 238 airports, 105 countries, and, on average, 2,000 flights per day.
Timeline: The DHS officials briefing reporters were vague about the implementation due to security reasons, noting the changes "could roll out this summer, absolutely." They ultimately claimed it was up to the airline carriers to get the changes implemented and that TSA and DHS officials stand ready to inspect the changes to approve the airlines' protocols.
The existing ban: The 10 airports in the Middle East that are already subject to a laptop ban can have those restrictions lifted if they comply with these new security measures. One DHS official clarified, "we're not rolling back those measures," but this gives those airports the opportunity to increase their security. (Those airports affected: Amman, Kuwait City, Cairo, Istanbul, Jeddah, Riyadh, Casablanca, Doha, Dubai, and Abu Dhabi.)
Go deeper