New "infotainment" tech is distracting drivers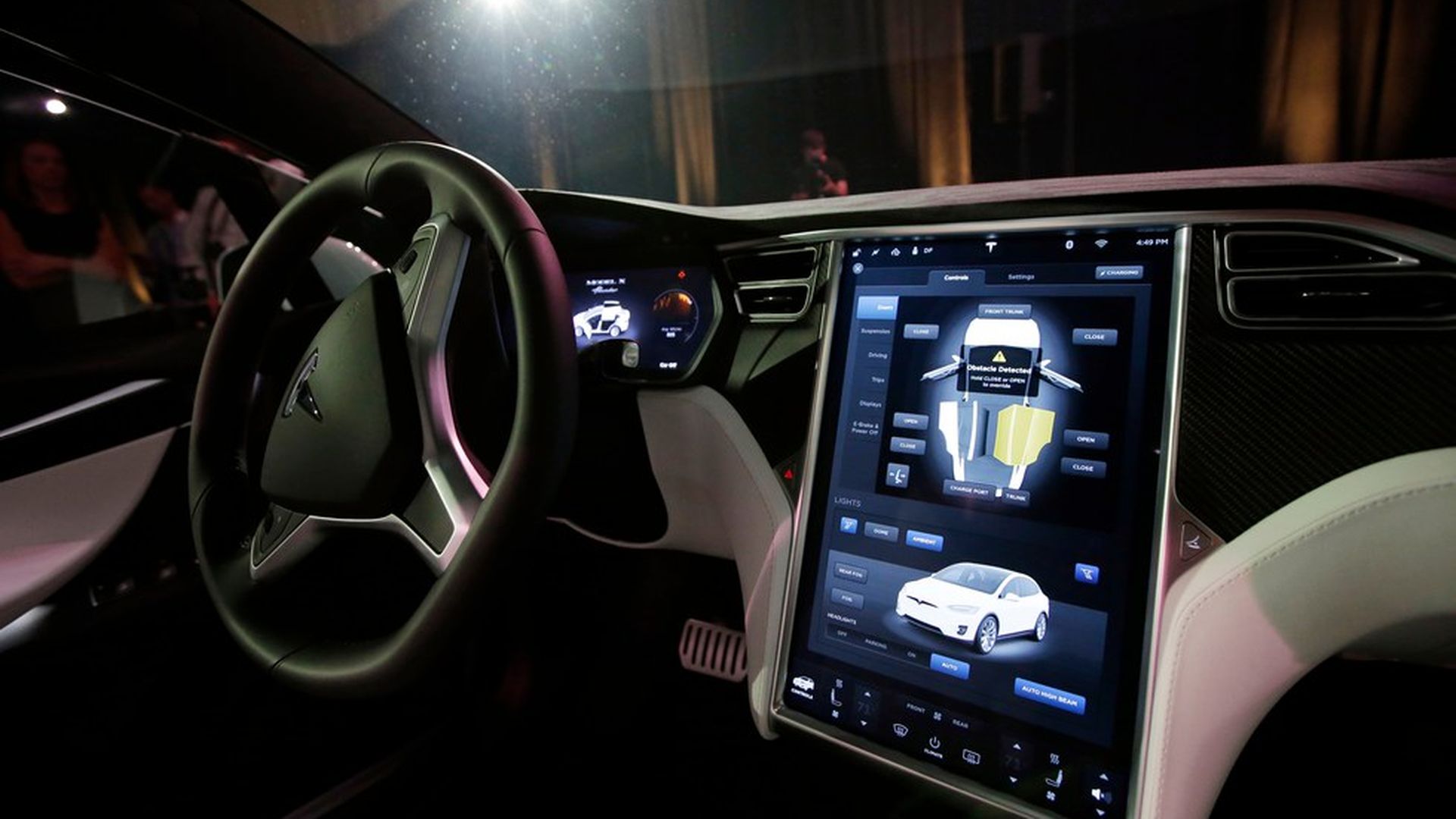 "The infotainment technology that automakers are cramming into the dashboard of new vehicles is making drivers take their eyes off the road and hands off the wheel for dangerously long periods of time," AP's Joan Lowy writes about a AAA study out today:
What's new: "The technology is also becoming more complicated to use. Cars used to have a few buttons and knobs. Some vehicles now have as many as 50 buttons on the steering wheel and dashboard that are multi-functional. There are touch screens, voice commands, writing pads, heads-up displays on windshields and mirrors and 3-D computer-generated images."
"The auto industry says the new systems are better alternatives for drivers than mobile phones and navigation devices that were not designed to be used while driving."
Why it matters: "Jake Nelson, AAA's director for traffic safety advocacy and research, said drivers testing all 30 of the 2017 model year cars and light trucks took their eyes off the road and hands off the wheel while using infotainment systems."The test drivers used voice commands, touch screens and other interactive technologies to make calls, send texts, tune the radio or program navigation — all while driving."
Go deeper