New GOP claim: "Layers" of protections for sick people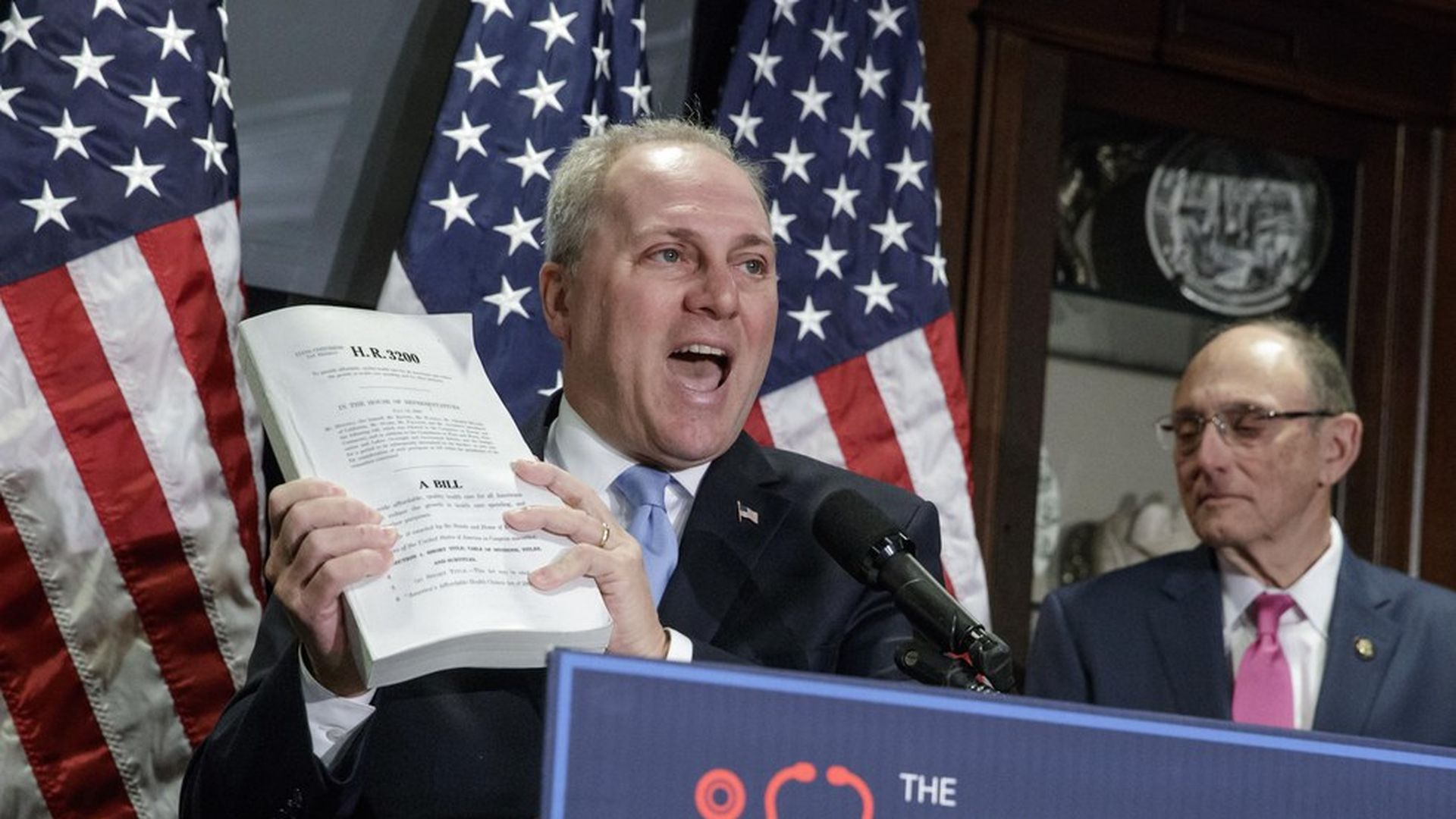 House Majority Whip Steve Scalise raised the GOP's talking points to a new level this morning in defending the health care bill's treatment of sick people. Here's what he said at a leadership press conference after a meeting with House Republican members:
[The health care bill] provides multiple layers of protections for people with pre-existing conditions in a way that Obamacare doesn't do.
The case: Scalise said the layers include the bill's "continuous coverage" rule, which prevents people from being charged more for health conditions if they keep themselves insured, and high-risk pools to cover sick people in states that waive that rule.
Reality check: It's going to be hard for Republican leaders to win this argument against the Affordable Care Act, which specifically says insurers have to cover everyone with pre-existing conditions, and can't charge them more — with no exceptions. This wouldn't even be an issue if Republicans weren't trying to let states waive the pricing rules. But the fact that they're making the argument at all shows they're worried about losing more rank and file Republicans — and the public.
Go deeper